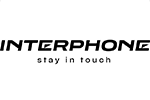 Interphone Crab USB Fast Charger Adaptor
Universal smartphone holder with USB fast charging compatible with 16mm - 30mm diameter handlebars
View full details
Description
Interphone Crab USB Fast Charger Adaptor
Compatible with 16mm to 30mm diameter handlebars
Aluminium construction
Compatible with 22mm, 25mm, 32mm diameter handlebars
Suitable for any device with a width of 60 - 88mm
USB quick-charging 3.0 with built-in ON/OFF switch
Input Voltage: DC12-24V - Max Power: 18w
IP66 Water-resistant
Weight: 140g
Get on your motorbike and don't worry about the battery level of your mobile phone: with the Moto Crab support you can recharge it even while you're traveling, thanks to the USB socket. The quick coupling and release allows you to handle the phone even if protected by the cover and to use the touchscreen in comfort. The Spider security system totally blocks the smartphone, for greater control. Moto Crab includes an adjustable support for handlebars with a diameter between 16 and 30 mm.
Manufacturer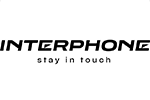 About
Interphone
Launched in 1990 by Cellular Italia S.p.A., a firm from Reggio Emilia, it was conceived as distributor for the first mobile phones, and the brand owes its leadership position to its extensive experience of over 25 years in the field of telephony.

It was the lack of autonomy of the E-TACS phones in the early years, that drove Cellular Italia S.p.A. to start producing mobile phone accessories, in particular the car charger, and launch a dedicated brand.

Shortly thereafter, thanks to success of this project, Cellular Italia S.p.A. began focusing its production on mobile phone accessories, abandoning the distribution of phones, consolidated its presence in Italy and began to export products abroad.

In 2005, Cellular Italia S.p.A. became a group, successfully imposing its leadership position in new distribution channels and new sectors, with accessories for, in addition to smartphones, also tablets and MP3 players.

Furthermore, in 2013 the majority shareholding of the company was taken over by L Capital, Private Equity Fund of the LVMH Group, marking a new evolutionary path towards internationalisation and brand statement: in addition to the 4 European branch offices (in Italy, France, Spain, Switzerland), the company now boasts an intercontinental distribution of the Cellularline brand in over 60 countries.

You won't get it cheaper.
Our Price Match Promise.