Verified Customer Reviews for Shark Skwal i3
Life saver for dark nights
28 November 2023 by John M
Comfortable for me
Liked graphics
But the lights are very good
Most comfortable
13 November 2023 by Darren M
Had recently decided my elderly HJC flip front was getting a little past its best.
Tried a few HJC helmets on but alas they didn't seem comfortable, so I decided to look around at other brands.
I had already decided to switch back to a full face so started trying other brands on within budget and by far the most comfortable were the Sharks, wanted something fairly plain as I don't like gaudy and the Skwal seemed to fit the bill perfectly with the led lighting an added bonus because I'm a sucker for a gadget.
The helmet to me has a premium feel to it, the interior feels very plush and the exterior finish is excellent.
As for the lighting I'm sold on it as a few people I know have seen me out said it was really noticeable and just adds a little extra layer of safety.
If you are fitting a cardo intercom just be aware the JBL speakers are quite a tight fit into the deep cutouts, but with a little care it can be done.
Would definitely buy again.
Service from SBS was impeccable as always.
Absolute beauty of a helmet.
31 October 2023 by Josephine C
If you want a helmet that's quality but don't have loads of cash, then this is the helmet for you.
The lights on it are really bright and work well.
This helmet feels comfortable to wear and you have great vision when doing your lifesaver's.
I actually cannot think of a negative thing to say about this helmet.
Also the service I received from SportsBikeShop was excellent and their free returns service is the best I've had from a company.
Safer Shark
23 October 2023 by Michael M
Upgrade from the skwal 2, feels a lot more premium. Fit is the same as previous lid sizes. Padding feels more substantial.
The addition of braking lights is a great step forward in design and safety. The lights are a lot brighter than before.
Also some have said it's difficult to fit aftermarket intercoms, but my cardo spirit hd fitted easily.
Great helmet
23 October 2023 by Brian O
LED lighting works great
Comfortable helmet also looks good
Not just good…amazing
21 September 2023 by Michael H
I needed a new helmet and saw this one. It is the most comfortable, stylish and safest helmet I've had so far. The LED's are fantastic, especially the smart LED's at the back which flash quicker as you break! Just an amazing helmet.
Great service and product
20 September 2023 by Anonymous
Fast delivery, great price, great service and the item is great. Will be using Sportbikeshop again very soon.
Brilliant concept
13 September 2023 by David H
Really comfy helmet, the lights are great as an early morning commuter 100% more confident that i am more visible on dark mornings. Easy to install my cardo unit aswell .
Great Helmet even without the lighting tech
12 September 2023 by Sadiq R
I purchased this for the lighting technology and for that it works really well. I feel safer and I notice how other drivers are more aware of me, often I am given space for me to filter through on the M11 when I have the lights on. Additionally and of which I am quite surprised by, without the lighting technology it's an excellent helmet. Very comfortable, compact and light and also as quiet as my Shoei GT Air 1 which I purchased long time ago and that's with all the current features such as pinlock, sun visor etc... Only negative is that the Sun Visor has bluish tint and I prefer it were more neutral.
Great helmet
04 September 2023 by Giacomo M
This helmet does feel premium at the touch and it looks premium as well. Robust, led lights are working very well and are bright.
The only downside is a bit noisy to be honest. SBS excellent service as always
Shark skwal i3 awesome safety bit of kit
27 August 2023 by Christopher W
Great fitting helmet with fantastic safety features and great quality and value for money. Colour scheme suits my bike as well. Very well thought out design features but only niggle would be that my Arai helmet has more ventilation options but the Shark visor action is much smoother and easy to open and close and to remove. As usual SPORTSBIKESHOP service is top notch. Thank You.
New Shark Helmet
17 August 2023 by Ian B
It's not the first time I've ordered from sportsbikeshop and the product was as I expected, and it arrived quick and in perfect condition, so I'm very pleased
High End Shiny Helmet
14 August 2023 by Anonymous
TL;DR:

- It's a great helmet that feels and looks premium.
- It's on the smaller size
- The LEDs are bright, seem to work well and easy to use once you try it a few times.
- Quiet helmet and good wind deflection.
- internal sun visor is bloody good, comes down enough and creates a nice draft if riding main visor up.
- would recommend
Press Reviews for Shark Skwal i3 - Linik Matt Grey / Yellow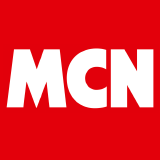 MCN 16th Aug 2023 Issue
Description
Shark Skwal i3 - Linik Matt Grey / Yellow
2 High-impact Lexan™ injected polycarbonate shell sizes
Multi-density EPS padding
High resistant optical Class 1 Anti-scratch visor with Pinlock® 70
Anti-scratch & anti-fog internal sun visor
Visor locking system with air inlet position
Front LED lights with active brake light system to the rear
Patented rapid no-tool visor removal system
Patented ergonomic textile fixing system
Intercom compatibility
Micrometric adjustment buckle
5-years warranty
ECE 22-06 Certification


LED Lights & Active Brake Lights as Standard
This innovative safety LED system, tried and tested since the first version of the SKWAL, has been redesigned with the addition of active brake lights as standard. Thanks to the integration of a triaxial accelerometer, you enjoy the benefit of smart brake lights on your helmet without the need for cables or Bluetooth!

Compact & Original Design
A design drawn directly from the world of motorsport and science fiction. This blend of aerodynamics and robotics accentuates the unique signature lighting

Outstanding Safety and Features
The SKWAL i3 exceeds the stringent requirements of the ECE 22-06 standard thanks to its high performance build and its perfectly integrated features as standard.

Comfort Redesigned
A 3D scan campaign carried out with a wide array of users enabled us to define the best possible fit for you: "BEST FIT" by SHARK. Its 5 highly technical textiles offer a fit with a unique second-skin feel.
Stand out on the road: ride in all weathers and stay visible thanks to the i3's signature smart full LED lights!
Product Videos

Shark Skwal i3 helmet review
Product Specification
Variants
Manufacturer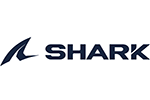 About
Shark
With over 25 years of experience in the production of motorcycle helmets, it's no wonder that Shark is rapidly becoming one the world's most dominant biking brands. Now trading in more than 45 countries, Shark employs over 600 people and continues to operate from its headquarters in Marseille, France. Their desire to push technical boundaries in order to create innovative products still remains today, despite this colossal level of expansion. Shark has always believed in perfecting their products using the ultimate testers available, motorcycle racers from the world's most prestigious championships. With names such as Carl Fogarty, Randy De Puniet and Scott Redding on the testers list, it's easy to see why Shark helmets are becoming the default brand of choice for many bikers today. This development through racing has led Shark not only to focus on comfort and innovation, but ultimately to focus on safety.

You won't get it cheaper.
Our Price Match Promise.