Description
Interphone Motioncam01 HD Video Camera
Interphone Motioncam01 is the perfect video camera for shooting on motorbikes, bikes, in car etc, which demands high recording quality in a compact, easy-to-handle unit. One of the lightest cameras on the market, it is completely waterproof, guaranteeing high-quality shooting down to a depth of 20 meters. It is equipped with a dual extra-bright LEDs for night-time shooting and a laser pointer to optimize framing.
The quick attachment/detachment system is easy to fit on any object thanks to the belts of various lengths included with the kit.
Optional video resolutions:
A) 720p 60: 1280x720p 60 fps H.264 AVI
B) 720p 30: 1280x720p 30 fps H.264 AVI
C) FULL HD 30: 1920x1080p 30 fps H.264 AVI
D) 1080p 30: 1440x1080p 30 fps H.264 AVI

Interphone Motion camera data sheet

Interphone Motion camera Manual
Waterproof down to 20 meters
5 Megapixel 1/2.5 CMOS sensor
120 degree HD wide-angle lens
Anti-vibration sensor
HDMI and TV-OUT
Audio recording
Laser pointer
Photographic resolution: 12 mega-pixels, JPG format
Built-in high-capacity lithium battery allows up to 2.5 hours of video recording
Dual extra-bright LEDs for night-time shooting
Torch feature provides up to 10 hours of light
Micro SD card up to 32 GB (class 4 is recommended)
High speed USB 2.0
Operating systems: Microsoft Windows 2000/XP/VISTA/WIN 7/ Mac OS 10.4 or later
Holder with quick-release system
Installation belts of various lengths
Manufacturer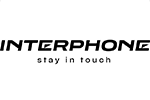 About
Interphone
Launched in 1990 by Cellular Italia S.p.A., a firm from Reggio Emilia, it was conceived as distributor for the first mobile phones, and the brand owes its leadership position to its extensive experience of over 25 years in the field of telephony.

It was the lack of autonomy of the E-TACS phones in the early years, that drove Cellular Italia S.p.A. to start producing mobile phone accessories, in particular the car charger, and launch a dedicated brand.

Shortly thereafter, thanks to success of this project, Cellular Italia S.p.A. began focusing its production on mobile phone accessories, abandoning the distribution of phones, consolidated its presence in Italy and began to export products abroad.

In 2005, Cellular Italia S.p.A. became a group, successfully imposing its leadership position in new distribution channels and new sectors, with accessories for, in addition to smartphones, also tablets and MP3 players.

Furthermore, in 2013 the majority shareholding of the company was taken over by L Capital, Private Equity Fund of the LVMH Group, marking a new evolutionary path towards internationalisation and brand statement: in addition to the 4 European branch offices (in Italy, France, Spain, Switzerland), the company now boasts an intercontinental distribution of the Cellularline brand in over 60 countries.
Questions and Answers
Questions and Answers
Can it be set to record automatically when powered up and has it got a rotating lens as I don't have a level surface for mounting it.

February 28, 2023

No, you have to manually press the start button to enter recording mode. It does not have a rotating lens, so you would have to try and correct any uneven surface with the mounts.

You won't get it cheaper.
Our Price Match Promise.