Aliant Lithium Motorcycle Battery - YLP14
Customer Product Reviews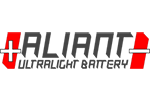 View Product Details
April 21, 2022
Lightweight, powerful and problem free
As Shido batteries are being phased out, I opted for this model because it offered more power, more CCA and was even smaller still than the already small and light shido. It can now be mounted even lower into the bike, so further reducing the COG (my arse not withstanding), and then leaving loads of addtional space which i pack with tyre puncture repair stuff. Modern mobile phone advances has given us this tech and should really be fractory standard by now. Not in a postion to review its long term performance, but the shido lost no performance whatsover in 5 years, unlike the lead-acid/ gel it replaced. 2.5kg of weight dropped just like that. Bosh.
February 24, 2021
Aliant v. Suzuki 1000cc V-twin
Battery useless; turned over engine but wouldn't fire up the engine after the initial trial. I feel it hasn't enough power to turn the engine and provide a decent spark. Service from Sports Bike Shop has been excellent; wouldn't hesitate to use them again and they are one of my top four bike suppliers for parts and accessories. Highly recommended, just sorry the battery couldn't perform!
March 16, 2020
Nice idea but...
Bought this for an XT1200 as OE battery tired. one size fits all not applicable to XT as battery mounted in side panel not under seat so fitting fiddly and then wouldn't start bike. After a lot of trying battery ran out of juice fitted Yuasa and bike started. Sorry not a thumbs up for me :(
February 22, 2020
Motorcycle lead acid battery to Lithium
I fitted to my BMW F650 GS and it is early days but it works a treat and a fantastic weight saving from the original. This is mounted high in this model of motorcycle so you can feel the benefit. Fitting with spacers (supplied) was easy but you have to put a spacer underneath the battery for the positive terminal to reach.
November 29, 2019
Happy so far
Similar size to OEM but not an exact fit as the terminal positions are different. This made it extremely fiddly to fit But I was prepared for the complication. Starts the bike without the LFP battery warming up ritual from as low as 3*C. Ended up buying a LFP charger too although my classic charger can also be used
October 21, 2019
Great space saver
Bought this battery for my xs500 Street Tracker project. I have hidden all the electrics under the new seat base. This battery fits in nicely and is also very light.
January 27, 2019
Great little battery
This battery is very powerful for its size, starts my GSX-R 740 evertime. Plus I saved over 3kg in weight on the bike.
December 20, 2018
Bargain weight saving
Easily the cheapest way to save a shedload of weight and easily enough power to spin the starter on my Mille without stressing the starter.
May 8, 2018
Good little battery
Great powerful space and weight saving battery, perfect for custom builds.
May 17, 2017
Great battery, 2/3 the size of the stock battery
If you need to relocate your ECM on a Harley 883/1200 Sportster to allow you to use different seat options, especially solo seats, this battery will allow you to easily relocate to it to the battery compartment. It also ramps up the CCA from 200 to 245. A powerful little battery at a reasonable price.
May 2, 2017
Awesome
Lightweight and small, and just as powerful as regular battery.
March 7, 2017
Brilliant
Excellent, featherweight yet powerful.
October 31, 2015
Lithium battery swop
Like..small light plenty of power. Works well so far. Neutral.. have another make lithium battery and it has a special plug to recharge each cell individually on my other bike (same model). Will see which make performs better. Dislikes... non so far.
PLEASE NOTE: The views and opinions expressed in the above reviews are solely those of the author and are not necessarily representative of the views of SPORTSBIKESHOP LTD.