Knox Aegis Back Protector
Customer Product Reviews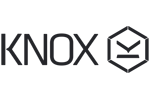 View Product Details
March 27, 2022
Quality
I'm 6'2" and went with the 8 plate racing which is a perfect fit. When you're trying it on, don't tighten the straps too much or it'll ride up your back. There's a fair bit adjustment available to play around with. Under the leathers it's comfortable and moulds fairly quickly, feels and looks really well made. There's also armour to place over your kidneys on the waistband too. I got this for trackdays but can see myself using it on the road too, can't be too careful.
August 9, 2021
You feel protected
I looked at loads of reviews of back protectors before going for the Knox. It's certainly a sturdy piece of kit but once on the bike I hardly felt it. Really comfy and light. We'll pleased.
April 4, 2021
Great back protector
Really comfortable,only used a few times up to now, feels very protective. Take a little to get used to but wouldn't ride without it now.
December 11, 2020
Realy like it!
Its large and comfortable. I am 175 cm long and ordered the 8 plate and that's the right size for me. The waist band can be adjusted for height. I had some problem to take it of for adjustment as I was afraid to damage it. Asked Knox own chat service for advise and was told I could use more force and it worked. They claim this part has been stress tested so I just have to believe them. Used it a few times already (its December) and I am happy with it. Seems very safe.
September 17, 2020
Great bit of kit
I've had this for a few weeks now and wish I had it sooner! It takes a couple of rides for it to feel comfortable, but now I don't notice it and wouldn't ride without one. I'm 6" and I've got the 8 which fits perfectly. Can't really go wrong with knox armour!
June 12, 2020
Reassuringly Robust Feeling
This is a solid, chunky piece of kit with large Velcro straps that fasten around your belly and have the added benefit of acting like a corset to hold back some of the middle-age-spread! Yet it's also surprisingly comfortable and well ventilated so I didn't get overly sweaty during the uk's recent hot and sunny spell. But the best part about wearing this back protector is the feeling that you're covered should the worst happen; great peace of mind.
February 28, 2020
Great piece of kit
Lightweight and surprisingly comfortable, barely aware that I am wearing it and it's very reassuring too. Recommended.
January 1, 2020
Great product
Good quality and comfy fit
September 23, 2019
Great!
Very comfortable to wear, you forget it's there almost immediately, I hope I never have to test it though, money well spent, SBS 5 star too.
February 20, 2019
Comfy fit
Got this as part of the Knox range as I had chest protector as I'm 6ft 3 and no back protector with my jacket easy to fit as well as adjustable kidney proctors was a no brainer to buy well worth the money
January 17, 2019
Good safe kit
Comfortable. Good fit, and well made.
November 23, 2018
Very Comfortable
So far so good have work it for a few hundred miles so far without the slightest of niggles. Looks and feels like it will hold up will in an ancient but I'm yet to try it out in one. Sizing was a bit of a pain as even though I used the chart it still came up a few plates short. I informed SBS about my issue and returned the short one for an 8 plate which arrived the same week and now fits perfectly. For a size reference I'm 5' 11" or 179cm with a bit bigger than medium build.
June 11, 2018
Super comfortable
Once you set up the positioning of the kidney protectors and the tightness correctly it is super comfortable and you forget your wearing even with a packback on amazing.
April 15, 2018
Great product, fab service from Sportsbikeshop
Purchased to replace my old Knox which was coming unstitched after 7 years of use. Great packaging & fast delivery. I had bought a Forcefield from a store but had to take it back before I had even ridden in it as it just didn't feel right under my bike gear. The Knox is bulkier to carry but so much more comfortable.
October 3, 2017
Comfortable necessity
Very comfortable, hardly knew I was wearing it. Didn't bother taking it off when I stopped for lunch. Didn't make me sweat like my old one and didn't move around. Haven't tried out it protective ability yet and hopefully will never do.
August 20, 2017
Knox back protector is great
Feel very safe when riding with this bit of kit on my back. Moulds to my back and comfortable. Recommended it.
June 29, 2017
A must have
It's comfortable and extremely flexible, the size chart was spot on Knox designers have it covered when it comes to body armour. My back measurement is 22 inch so I've got the 9 plate.
December 21, 2016
A* very happy
Really really happy with this product. Very comfy and lightweight. Also looks to be made really well.
PLEASE NOTE: The views and opinions expressed in the above reviews are solely those of the author and are not necessarily representative of the views of SPORTSBIKESHOP LTD.