Knox Micro-Lock Back Protector
Customer Product Reviews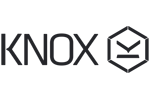 View Product Details
April 30, 2022
Extra protection
typical Knox, quality product for not a lot of money. textile jacket i bought only had a bit of foam in the back so purchased this to up grade.
December 20, 2021
Back Protector
Excellent product with a speedy delivery service
October 19, 2021
Versatile
I bought this as a replacement for an xl of another brand, thatd I'd bought from sportsbike , this fits all 4 of my jackets perfect and the returns process was painless and fast Can't recommend sportsbikeshop enough.
April 14, 2021
Great back protector
Bought this back protector for my Goldtop leather jacket. Fits really nice and is really comfy.
January 12, 2021
Good for Rukka
Big soft and flexible. Better than the previous Knox back armour I already owned and that was only Level 1 protection. It fits well in the pocket of my Rukka Forsair Pro. Seems comfortable though I have only worn it in the house. I have only given four stars cos there is no hanging tag on this new version of the armour to attach to the velcro at the top of the pocket. The old armour has one. So I have put some string through two gaps in the armour and then it can be held correctly and float in the pocket. Overall recommended.
July 13, 2020
Super comfy back protector
Bought this for use with a couple of jackets I wear regularly on the bike. Fitted perfectly and feels really comfy against your back.
May 9, 2019
Very good back protector
It is breathable that is very important for hot Greek summers, comfortable and steady. It came quickly and the communication with the shop was perfect.
March 22, 2019
Back in...er...yellow!
Certainly looks the part and was the back protector reccomended by the jacket manufacturer. Comfortable and unobtrusive when fitted in the jacket. Thankfully I've not had to test it but have no reason to doubt it'll do the job.
August 17, 2018
Nice and soft
Bought this to replace the one that my Triumph Navigator jacket came with as it was the hard cheap kind that makes your back sweat even in cold weather, and it gave you no freedom of movement. This product is heavier but breathes and feels much cooler it's also very supple I am well pleased with it, It was easy to fit, I but it in the jacket and sent off on a long weekend 532 miles by the time I got back, and can honesty say I had not felt it at all, and no nasty wet back.
May 2, 2018
Astounding product
I come from an era when you had one choice in back protectors - hard as rock and took an age to break in. The Knox Micro Lock Back Protector is fantastic. Its like being hugged by a very large marshmallow. A marshmallow which incorporates the latest technology, makes you feel very safe, and lets your back breath. A big thank you to Knox.
PLEASE NOTE: The views and opinions expressed in the above reviews are solely those of the author and are not necessarily representative of the views of SPORTSBIKESHOP LTD.