Spada Pilgrim Grande CE Leather Boots - Brown
Customer Product Reviews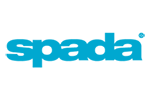 View Product Details
August 17, 2022
Comfortable, dry, excellent boots
This is the third pair of these boots I've bought. I went with black for a wee change. The boots are amazingly comfortable. Once you get them to the perfect fit with the laces and the strap you won't need to tie them again and just use the zip to take them on and off. The workmanship is perfect and they are totally waterproof. The styling is spot on, you can walk around all day in them with no problems. I wear mine every day as my normal footwear and I'm still wearing the last pair in brown that I've worn every day for at least three years. One of the main reasons I bought the second pair was incase they become more difficult to find in the future. They also go well with either leather, denim or textile trousers. I couldn't praise them more.
August 11, 2022
Sensible boots
Bit fiddly to put on and take off - laces, zip, velcro and buckle. But decent level of protection and they don't look like racer boots. More comfortable for walking than my previous boots. Usually take a 42 but found 43 a better fit.
August 9, 2022
Excellent quality and value
I have had these boots for a few weeks now and have worn them a number of times in various weather, and road, conditions. After initial set up I find them easy to put on, and take off, which is important to me due to arthritis in my ankles. They are comfortable to wear all day, whether on or off the bike. They are waterproof, as confirmed when I crossed a ford on foot to check how slippy the riverbed was. They are good for walking in, as well as riding in, and (I think) they look great too. I'm well happy with these boots. As usual the folks at Sportsbikeshop were brilliant with the pricing, purchase and delivery.
June 27, 2022
Nice boots and seem well made
Good value and look great. Seem well made. Haven't been out in the rain yet so can't say how waterproof they will be but are very comfortable and protection seems good.
June 27, 2022
Bike boots
I have only worn these boots twice and find them comfortable. They are not the quickest of boot to put on or off but over time once worn in hopefully that'll improve. Only criticism at this time is some off the eyelets for the laces keep falling out. Apart from that I received an excellent standard of service from SPORTSBIKESHOP.
June 22, 2022
Ace boots
Used these to cross America, East to West. They are comfy, waterproof and were perfect for the trip. Great piece of kit.
May 28, 2022
Step into great service!
I needed a pair of good quality bike boots. Sportsbikeshop messaged me with a great offer which I took up. They arrived the next day and they are brilliant. Just the job. As ever, good products and an excellent service. Thanks yet again.
May 22, 2022
Look great, very comfortable.
These are great; and decent value for money. Comfortable, easy to get on and off due to the zip, and look the part. Very happy after about 500 miles.
May 18, 2022
Good getting better
When I first tried the boots on, they felt very stiff, and quite clumpy to walk in, and to get my foot under the gear lever. But this maybe to do with the fact I ride a classic bike, I'm not sure. However, after a few rides, and a couple of tricks to soften the leather, they are getting more worn in, and supple. After a few week I've found these boots very comfortable to have on all day, and are just as good walking about, as on the bike. I'd certainly recommend them, especially at the price they are at.
May 11, 2022
Good value and good fit
Boots seem true to size. I ordered a 43 and they fit perfectly. I know from other boots that sizes can vary greatly. The boots have a good CE rating and fasten very securely (a bit of a faff with zip, bucked and laces) so should be up to the job.
April 29, 2022
Perfect for the job
Great value, great for the job they're designed to do, if you want a lifestyle but protective boot, these are a great fit. The sizing is accurate, but do benefit from wearing in for a few hours.
April 21, 2022
Stunning shoes
Those shoes not only looks good but are also very comfy and well protected from elements. Not sure about the longevity as at the time of this review only put about 150 miles on them but Spada normally dont disappoint so I dont expect any nasty surprises.
April 10, 2022
Exceptional value
I wanted a pair of boots that would be good for touring, that I wouldn't mind getting off the bike and having a wander around a town. Standard touring boots still look just a incongruous as sports boots off the bike, so the hunt for a pair of regular looking boots began. This seems to be a segment of the market that is dominated by overpriced and relatively underperforming boots unfortunately. I trued a few that were more than 2x the piece of these and they weren't all that different from standard work boots. These have decent protection for what they are, are very comfortable, walk well but without feeling flimsy in the sole. The tongue has some light padding that would absorb minor bumps, whilst the heels, toes etc feel just as well protected as my alpinestars touring boots. The soles are welted which is a real bonus and seemingly quite unusual for sub 300 boots. Fit wise they are true to size. I don't think they are particularly narrow as some say. I have very wide feet, so tend to have to size up to an 11 to get the required width, which I still did here, but no more so than normal. If you are an 11, you'd be fine with an 11! They actually seem quite long held side by side with some other boots I have. Went for the black as I liked the distressed waxed finish but the brown is really nice too. Overall very happy.
April 7, 2022
Great looking boots
The boots are very comfy and look great. The only downside i would say is check the boots over before you buy. I tried a pair on in the shop and one seemed to be a slightly different colour to the other (maybe dried out or near some heat in the shop ??). One of the boots also seemed stiffer and uncomfortable / harder to get on. With that in mind i ordered a new pair to be delivered to my house. These came and were very comfy but again there was an issue with the colour. The dye on one boot was missing in one small area, a quick touch up with some brown boot polish had this rectified. Its these little details which let the boots down. I've worn them and they're very comfy and look stylish. Just check them over before you buy.
April 6, 2022
Spada pilgrim grande boots
I like the boots sizing is about right for me not sure if you are a wide fitting if they are suitable. Comfort wise they dig in to the back of my calf's a little but seem to be ok if I loosen them a bit probably need wearing in. I think they look great both on and off the bike
March 28, 2022
Just the job
Great comfy boots that'll protect me if needs be.
March 21, 2022
Good looking and comfortable
I wanted a second pair of boots to use on local rides when wearing motorcycle jeans and these fitted the bill. They arrived quickly and are good looking, waterproof and comfy. Yes, I've already been caught out in the rain. I chose my actual shoe size and they fit well. I would have liked the brown colour but there was only one size in stock
March 11, 2022
Second pair!
With the sale price, these are a great boot for commuting and longer tours. I've used tem for rides around the south of the UK and Wales, and find them to be a good balance between comfort and safety. After using my first pair for years (they're still going strong) I just bought a second pair.
February 28, 2022
Great boots
Great boots, comfy, sturdy and good fit
February 20, 2022
Howdy Pilgrim
I've needed some boots for some time now ,when I saw the price for these Spada boots I couldn't resist ,I ordered two sizes using feedback info as a guide ,delivery was extremely fast and once I had gone for the ordered half size up from my normal 10.5 the fit was perfect,although as mentioned in other reviews the boots are a bit tricky to get on and off ,now I have worn them for a couple of weeks they have given a little but still need the laces loosening all the way !They are extremely comfortable with lots of support ,the quality of finish is excellent and they look good on and off the bike . I haven't ridden in any rain yet so cang comment on the waterproofing . Returning of the 2nd pair was straightforward ,refund to PayPal followed quickly ,this service is peerless and the Boots are exactly what I was after .
PLEASE NOTE: The views and opinions expressed in the above reviews are solely those of the author and are not necessarily representative of the views of SPORTSBIKESHOP LTD.