Oxford Boss Alarmed Disc Lock and 14mm Monster Chain
Customer Product Reviews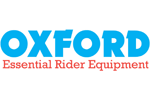 Price From
£99.99
£179.99
View Product Details
April 22, 2022
The Oxford Boss - Well it's Boss!
Simple to use alarm lock, that's really loud, with really heavy and strong chain. The chain is covered so won't scratch your wheels. The lock can be stored under the seat and then used a disc lock - you will need a reminder cable if using it this way.
March 19, 2022
Very solid chain and excellent lock
I always seem to come back to Oxford locks, you just can't beat them for being solid, secure and well made. Nice loud alarmed lock which can double as a disc lock if you can't lug the chain around with you.
March 9, 2022
Very good lock and chain
This is an excellent lock and chain combination, good for securing bike at home and then take the lock on the bike ride to use as a disk lock. And you have to option to have the lock alarmed or not.
December 30, 2021
Deter the thieving scum with this
Strong chain, very loud alarm! Coupled with a good ground anchor, this should make your pride and joy too much of a pain for all but the professional thieving scum (Had my bike pinched recently so still sore…) Good product, delivered promptly as always. J
July 18, 2021
Loud alarm and hefty chain
Not tested but good deterrent, Take the disc lock with bike, chain is too heavy to carry on bike unless absolutely necessary but great for static location.
July 14, 2021
Not loud enough
A very chunky and off putting chain for those looking to make off with your prized possession. However, the lock looks like it belongs in Mothercare. It looks cheap and nasty. It's not. But the major disappointment is the Db of the "alarm". Needs to be more! Worth the money just for the ships anchor chain.
June 28, 2021
Excellent lock for home storage
Excellent size and feels heavy, will be a major deterrent for theft. My bike is stored inside a locked shed anyway however always good to have backup security, 2 of these and an alarm disc lock are plenty of security so I never have to worry about it. Chain is very heavy, not best for taking out but do-able if necessary, perfect for leaving somewhere (home, work etc)
June 2, 2021
Sturdy and well made.
Excellent product as always with Oxford. I truly feel at ease tucking in my two-wheeled friend for the night.
May 18, 2021
Very secure
Ideal chain and alarm for driveway security.
February 7, 2021
not that sensitive but quality product
the shake sensor is not sensitive enough so i guess can be picked and worked out if someone is gentle without activating. Good built quality and chain is very secure made of 14mm treated steel. i combine it with another alarm disk lock next to it just in case
February 6, 2021
Good value
Amazing product for the money value.
December 30, 2020
Strong Heavy Security
This is so heavy and solid- it really feels like the business. Combined with my ground anchor it is a great secure set up for the garage. The alarmed lock is easy to use and can be stored without the alarm on when not in use to save battery power.
September 9, 2020
Deterrent
Certainly looks the business glad to say it's not been tested yet but without doubt a good deterrent
September 5, 2020
Good piece of kit
I was going to get a 22mm chain but this was lightly longer (1.5m) and lighter so I went for it. The lock can double as a disc lock so is ideal but haven't used as such yet. The lock alarm could be louder but it is pretty audible and should be noticed. Looks to be substantially made with heavy duty cover on the chain which will hopefully be durable.
August 18, 2020
Boss alarm and chain
Excellent quality chain and lock with an ear piercing alarm. The lock can also be used as a disk lock making it very versatile. The chain is a serious heavy duty link that I doubt many grinders would be able to cut through and if they did would take time. The chain and lock together are a great deterrent to any would be bike thief.
August 2, 2020
Seriously beefy bit of kit
Security wise for the chain this thing is a real beast! It's very heavy so I can only recommend it for home use rather than for carrying around on rides to lock up out and about. The lock is great quality too and matching red marks mean you can lock it up with the alarm active or inactive so you don't have to worry about it going off in your bag. The alarm volume is certainly high enough to get attention but it's not an urgent loudness and it ought not hurt your ears when near it. You can take that as good or bad. On the one hand you aren't deafened when trying to disarm it again but on the downside a would-be thief won't be deafened either. I think it's a happy medium because it gets attention without risking damaging the hearing of anyone innocent near by. As a package deal it's an absolute bargain and an extremely safe option
June 7, 2020
Boss lock and chain
Cannot fault the lock or chain. The Lock is big and intimidating, if using as a disk lock you would need a bag to transport it as I don't see it fitting under bike seats. I've a top box on my Z1000sx so I'm covered. Well built and very easy to use. It's not overly sensitive and needs a good shake to engage the alarm. The chain is befitting of the lock. Quality item. Together they would make a their rethink. Great service again from sports bike shop.
June 2, 2020
Very good
Lock is better quality than first thought, can be used with or with out alarm could be a little bit louder, best used as disc lock, chain is good and heavy, will make noise cutting it
May 14, 2020
Oxford Boss Alarmed Disc Lock and 14mm Monster Cha
Excellent chain, but only good alarmed disk lock, just doesn't feel substantial and the volume of the alarm is poor, not loud at all.
May 12, 2020
Solid
Brought the 2m length Heavy lock and chain, seems solid., Alarm could be louder. Hopefully will never have to find out out good it is but a very useful deterrent. Only 4* because of the loudness of the alarm
PLEASE NOTE: The views and opinions expressed in the above reviews are solely those of the author and are not necessarily representative of the views of SPORTSBIKESHOP LTD.