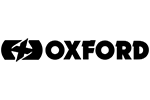 Oxford Boss Disc Lock and 14mm Monster Chain
Sold Secure gold rated hardened 14mm chain and padlock with 14mm shackle
View full details
Verified Customer Reviews for Oxford Boss Disc Lock and 14mm Monster Chain
2nd one.
24 October 2023 by Anonymous
2nd one for a second bike.
Lock and chain seem good quality.

Great chain and well built lock
19 October 2023 by Christopher O
This chain is very well built . It's heavy and strong . The lock is bulky and very secure . A great deterent and will 100% keep your bike safe from theives
Safe and secure
17 October 2023 by Anonymous
Heavy duty chain and lock from Oxford. SBS offer was half normal price. It's my third Oxford chain. Combined with a ground anchor means my insurance is less and it will slow up the thieves. The lock allows me to link up to the other chains I have. Safe and secure.
Piece of mind
16 October 2023 by David K
I've been looking at a lock and chain and ordered the Oxford monster and that it is, great deterrent, very pleased with it and the service was top notch.
Great value
04 October 2023 by Fadi Z
Very sturdy and robust. It's so good that it got stolen (silly me keeping it freely on the ground) - bought another one straight away, delivered next day. Lovely! Will buy again soon xoxo
Well thought out
22 September 2023 by Ade
Large padlock shackle allows one end of the chain to be easily locked directly to a frame tube while the other end fixed to a ground anchor.
Heavy and robust
16 September 2023 by Anonymous
Not been tested against any form of attack yet but this thing is weighty and fits nicely through my small wheels.
Tough stuff
07 September 2023 by Chris B
Very very heavy duty. Not been put to action thankfully but a great deterrent.
Very secure, great lock
29 August 2023 by John F
Very good lock, very secure and does the job. Highly recommended
Solid Bit of Kit
25 August 2023 by Mark G
Well made and very sturdy, this 2M chain in conjunction with the ground anchor offers that piece of mind that your pride and joy will remain where you left it. Well worth the money for the peace of mind.
As ever SBS handle everything quickly and without fuss, ideal.
Value and then some for this chain and lock
22 August 2023 by Daz
I was looking for chain and lock/disc look and saw this advertised at a excellent price. I ordered it on next day and it arrived as stated. Really good service and excellent value.
Perfect
20 August 2023 by Anonymous
Ordered the 2 metre as preferred to have the versatility. Solid enough but also the 14mm links make it transportable too.
Oxford chain and lock
12 August 2023 by Graham
The lock and chain seem to both be strong and great quality. Great for securing the bike whilst in the garage. The chain and lock are quite heavy so possibly not ideal to carry when out and about.
Good Quality
10 August 2023 by Rab T
Bought at discount, so good value for money. Reassuringly chunky chain.
Well worth the money
09 August 2023 by Anonymous
Both the chain and lock are very solid and feel good quality. Easy to fit and gives you peace of mind when leaving the bike parked up.
Secure it
09 August 2023 by Paul G
Came within 24 hours, ordered 2 of these, 1 for each bike for added prace of mind. Using it on a tour of Ireland and helping me sleep peacefully knowing it's secure.
Awesome Bit of Kit
06 August 2023 by Ron
Excellent service, sale price and product. I got the 2m chain & lock as it was only a few pounds more than the 1.5m option. Puts my old chain to shame and will come in handy being certified for declaring to the insurance.
Another great piece of top quality kit and offer from Sportsbikeshop.
Perfect!
18 July 2023 by Ab Z
I got the 1.5m chain, strong, long, easy enough to carry in my rucksack. The Oxford lock is big enough that I can lock the chain to my brake disc to be extra annoying for thieves. I'd highly recommend
My bikes a GSXR600 L0


Description
Oxford Boss Disc Lock and 14mm Monster Chain
Huge 14mm hexagon chain made from hardened Cro-Mo chain reinforced with Titanium alloy
Long links help reduce weight and increase portability
Zinc coated to prevent corrosion
Cloth-covered chain to help prevent scratches
14mm lock shackle prevents bolt cropping
Double-locking shackle with ball bearing mechanism gives utmost reliability
Semi-elliptical key barrel design offers protection against lock picking and drill attacks
Key way dust cover
3 keys included
Ultra-high security padlock and chain combination for protecting your motorcycle. Sold Secure Motorcycle Gold approved exceeds insurance requirements and provides an excellent security solution. Whenever possible it is recommended to lock your motorcycle to a ground anchor or other secure point.
Manufacturer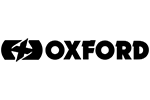 About
Oxford
Oxford was established in 1973 and has grown into a leading global supplier of motorcycle products. Its vast range encompasses everything to improve life on two wheels: from clothing and helmets to accessories, hard parts, locks, luggage and much more. Products are designed in-house by a team of active enthusiasts and skilled technicians, based at the company's purpose-built headquarters in Oxfordshire. With the support of the latest CAD technology, a 3D printing suite and a fully equipped test laboratory, Oxford invents, develops and refines its products in pursuit of the best experience for two-wheel enthusiasts. Oxford employs over 150 staff and has ambitious plans for further growth in both the UK and globally.
Questions and Answers
Questions and Answers
What is the chain length?

March 30, 2023

The chain is available in 1.2m, 1.5m and 2.0m lengths.

You won't get it cheaper.
Our Price Match Promise.