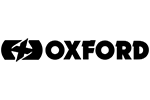 Oxford Monster Chain
Ultra strong 14mm chain and padlock with a double locking mechanism and protective sleeve
View full details
Verified Customer Reviews for Oxford Monster Chain
Oxford Monster Chain
31 October 2023 by Luke F
I got nothing to say because it's just amazingly great.
Simple & effective
22 October 2023 by Ruben P
Very good material, sturdy, excellent delivery conditions.
Solid and safe
27 September 2023 by Lou P
Very good product, solid and reassured that it will not be broken in to.
Looks the part
24 September 2023 by Anonymous
Bought a second chain after thieves removed the disc lock and tried taking the bike.

Since this has been on the front wheel and frame they have stopped trying...
Oxford Monster Chain
19 September 2023 by Lesley M
Big beast of a chain so ideal for use as a deterrent
Chain links slightly different sizes to join so that wasn't clear to start with

Monster by name, Monster by nature!
14 July 2023 by Ess G
Heavy, solid chain. Peace of mind, does what it says on the tin and got me a discount on my insurance premium too!
Good bit of kit
17 June 2023 by Tracey R
No idea how this will hold up under attack but it is meaty and will hopefully take them a while to get through. It is heavy but not obscenely so. I use this and several other items to give a challenge to whoever is going to try.
Repeat purchase
10 June 2023 by Anonymous
Bought a 2nd bike so got the same chain - never had an attempted theft, but easy to use and reassuringly solid feeling.
Solid, heavy, easy to use lock.
01 June 2023 by Joshua B
Bloody heavy, as expected. Lock is well designed despite having a weird key. I like how the whole padlock shake comes out when unlocked, this makes for easy fitting and release. Only down side is the chain cover has slightly melted on my exhaust. Although, I probably should have expected this when I hung it over my nice chrome exhaust...
Excellent
27 February 2023 by Maja
Big and heavy, just as needed. Gives that bit of extra piece of mind.
Security chain looks good
30 January 2023 by Anonymous
Very heavy duty chain. Hoping this acts as a deterrent to opportunists who might otherwise have been tempted to steal a bike. Comes with a heavy padlock and security sleeve.
Oxford Monster Chain & Padlock
28 January 2023 by CD B
"Monster" says it all. Insurance discount was a nice bonus.
Oxford Monster Chain & Pad Lock
02 August 2022 by Tony W
Definitely looks & feels the part, hopefully never be tested but a great visual deterrent for chancers
Excellence.
13 May 2022 by Mr G
Very good lock and chain.
Strong Heavy Chain
16 April 2022 by Billy I
Heavy and sturdy chain and padlock. Very pleased with it and hope to never test it. Very good service also from SBS
Gaz Liverpool
03 March 2022 by Garry H
Bought this chain for security couldn't be more happy as it big and strong and looks the part value for money
Oxford monster chain
20 December 2021 by Micheal R
Fantastically strong chain,wonderful lock,tough&sturdy very heavy duty,plastic sleeve to protect your bike. Very pleased indeed.
So far so good
24 October 2021 by Chris S
It's bigger than the other chains where I park my bike so I'm hoping they take the angle grinder to the other easier targets.
Description
Oxford Monster Chain
Sold secure gold approved
14mm Ni-Cro-Mo hex alloy steel chain
Cloth covered chain can be easily stowed under the seat
Ultra strong padlock
Hardened boron steel casing
Double locking mechanism
Oxford offer a range of security products which have been tested and approved to various international security standards. Motorcycle theft remains a growing problem, both in the UK and abroad. Every year more motorcycles are stolen, more motorcyclists are disappointed and inconvenienced and even more is spent on anti-theft insurance policies.
Manufacturer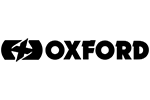 About
Oxford
Oxford was established in 1973 and has grown into a leading global supplier of motorcycle products. Its vast range encompasses everything to improve life on two wheels: from clothing and helmets to accessories, hard parts, locks, luggage and much more. Products are designed in-house by a team of active enthusiasts and skilled technicians, based at the company's purpose-built headquarters in Oxfordshire. With the support of the latest CAD technology, a 3D printing suite and a fully equipped test laboratory, Oxford invents, develops and refines its products in pursuit of the best experience for two-wheel enthusiasts. Oxford employs over 150 staff and has ambitious plans for further growth in both the UK and globally.
Questions and Answers
Questions and Answers
What weight is each length please ?

January 25, 2018

The 1.2m weighs 5.2kg, the 1.5m weighs 6.44kg, and the 2.0m weighs 8.58kg.

Which model number is this?

August 21, 2017

OF16 is the 1.2m, OF17 the 1.5m and OF18 for the 2.0m

You won't get it cheaper.
Our Price Match Promise.