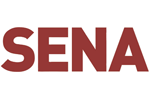 SENA SMH5 Basic Bluetooth Headset & Intercom
Customer Reviews
for SENA SMH5 Basic Bluetooth Headset & Intercom
Description
SENA SMH5 Basic Bluetooth Headset & Intercom
Bluetooth specification v3.0
Bluetooth intercom up to 400 meters (430 yards) in open terrain
One-to-One and universal intercom
Voice prompts
Bluetooth stereo headset for Bluetooth audio devices such as MP3 players
Music playback control by AVRCP: play, pause, track forward and track back
Easy operation by versatile Jog Dial (patent acquired)
Sufficient sound level with integrated audio booster
Bluetooth handsfree for Bluetooth mobile phones
Bluetooth headset or stereo headset for Bluetooth GPS instructions
Water resistant
Advanced noise control
Speed dialing
Crystal clear and natural sound quality
Up to 8 hours talk time, 7 days stand-by time
Can be used while charging on road trips
Individual volume control for each audio source
Firmware upgradeable
Peace of mind thanks to the 2-year warranty

The SMH5 is a Bluetooth v3.0 stereo headset with Bluetooth intercom designed specifically for motorcycles. With the SMH5, you can call handsfree on your Bluetooth mobile phone, listen to stereo music or voice instructions from your GPS unit wirelessly via Bluetooth, and have two-way intercom conversations in full duplex with a passenger or other motorcycle riders. Thanks to Bluetooth v3.0 and the advanced digital processing technology, the SMH5 offers the best quality for both incoming and outgoing sound in its class. Also, the easy-to-access and intuitive button operations make the SMH5 a perfect companion for motorcyclists. The box contains headset main units, clamp units, helmet speakers, attachable boom microphones, USB power cable, glued surface mounting plate, microphone sponges, hook and loop pads for speakers, hook and loop pad for boom microphone, attachable boom microphone holder, speaker pads and Allen key.
Related Items
Manufacturer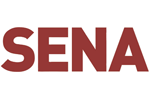 About
SENA
Sena believe that there is no such thing as a viable shortcut in the pursuit of a passion. They are all motorcycle riders and technology enthusiasts at Sena, including their CEO. So when they develop new products, they go to great lengths to ensure the final version is everything they dreamed it could be and everything their customers expect it to be. This is the Sena way, and has been since they first got started in 1998. Their passion for adventure and obsession with perfection fuels them. Sena. Advancing adventure.
See all SENA products…
Questions and Answers
Questions and Answers
you say this unit can be connected bluetooth to multiple headsets but in another question say that it can only be paired to one other intercom. If i buy three of these will they not be able to chat to each other on a ride? Also is there a cover I could buy to protect it from rain?

October 15, 2019

The SMH5 will connect to one other unit (Sena or universal). If you would like to use the systems bike to bike and more than 2, I would suggest the 10s. Unfortunately there is no waterproof cover available, however they are weather proof.

Does this come with a soft wire mic for a full face helmet as well as the hard wire boom mic for open or flip helmets?

May 6, 2019

The Sena SMH5 is supplied with both a wired mic and a boom mic.

Will these fit all types of shark helmets?

May 2, 2019

It's a universal system, but we are not able to guarantee that it will fit all Shark helmets, apologies.

Are the 1 or 2 head sets as cant see in the description

April 22, 2019

This listing is for a single intercom/headset.

there is no gap between my helmet and lining so need to glue fix. Is this possible on a curved base as my helmet does not have a perfectly flat area.

April 15, 2019

The glued mount supplied should be fine.

I wear earplugs when using my Roof Boxer V8. How does this fair if using ear plugs?

February 25, 2019

This system is reasonably loud,but we would suggest ear plugs that filter the noise, such as the Auritech. Conversations are still audible whilst wearing these.

Will This,headset& intercom fit my Nitro full face helmet?

January 10, 2019

It should fit, but as we are not a stockist of Nitro helmets we are not able to guarantee this, apologies.

Could this unit be used to hear instructions from my Garmin 390 LM sat nav please? Thanks.

October 12, 2018

The Sena SMH5 can be used for receiving instructions from your Sat Nav.

Can you connect 3 of these to each other while also connected to phone?

October 3, 2018

This intercom system can only be connected to one other intercom at a time (and a mobile phone if required).

Can I use this with a Samsung Galaxy s7 edge.

July 31, 2018

We can confirm that you can use the Samsung Galaxy s7 edge with the Sena SMH5 Basic

Can I use this set with custom earphones with a 3.5mm Jack?

May 30, 2018

The SMH5 does not have a 3.5mm jack,sorry.

Can you talk to a pillion and listen to music at the same time?

May 30, 2018

You can, the intercom will over-ride the music.

Are you able to speak in a group of 3 at once with the Sena SMH5?

May 28, 2018

The SMH5 can be paired with up to three other headsets for Bluetooth Intercom conversation.

Can my passenger use this intercom with me, whilst I am using a sena20s with a fellow rider with a 20s and does the smh5 come with a wall charger

May 9, 2018

The Sena SMH5 and 20s will connect together whilst the other 20s is connected and unfortunately the SMH5 does not come with a wall charger.

Will this unit talk to my pillion who has Scala rider unit on their helmet

January 11, 2018

In our experience the Cardo system will not connect with a Sena Intercom system.

i have a sena smh10 installed on my bell helmet would this be be suitable to converse with my pillion?

December 1, 2017

Yes, this will pair to the SMH10 with no issues.

Will this headset fit on a flip front Schuberth C3 Basic?

October 6, 2017

You should have no issues fitting this to your Schuberth - if you look at pictures 5 and 6, they show the intercom fitted to a Shoei flip front helmet, which is similar to your Schuberth.

Can this unit be used without the boom microphone connected for listening to GPS instructions? Specifically, would it still be sealed against water ingress?

March 23, 2017

The Sena SMH-5 can not be used without the boom microphone.

You won't get it cheaper.
Our Price Match Promise.