Verified Customer Reviews for Helite Turtle 2 Shell Inflatable Air Vest
Airbag technology
21 September 2023 by Richard B
As other reviewers have said, it is a bit heavy and awkward, and looks like you are going fishing.

I haven't set it off yet but it seems sturdy. The buckle is easy to do up, even after you forget and have to do it while rolling along.

It would be great it if it had a loop so it was easier to hang up on a coat hook.

Once you have tightened the chest straps it is harder to do the buckles up.
Better to be safe than sorry
20 August 2023 by Ricky
Fortunately I can not give feedback on its use, but the quality reassures me it will work. I've worn it over my winter jacket and summer jacket and you can't really tell you have it on. As I have removed the back pad from both jackets, the vest makes it easier to put different jackets on knowing you have the protection
What it says on the tin
24 July 2023 by Anonymous
An excellent unobtrusive bit of kit that could save my life.
Cowabunga! Turtle Power
24 July 2023 by Doug
Excellent quality product that looks and feels sturdy. Sizing spot on with plenty of room for adjustment. Great value product compared to its competition. Would definitely recommend.
Great
12 June 2023 by Lee C
love it , fits well and light , outstanding 10/10
Be safe
16 May 2023 by Paul M
Brilliant product, surprisingly light and easy to fit to bike. Extra protection could save your life. I wear mine over an Oxford textile jacket and my fellow bikers did not know I was wearing one. Really impressed with it.
Simply amazing and life saving
11 May 2023 by Tim M
After reading a lot of reviews I decided to go for the Helite turtle 2 however I couldn't find a review on how it performed during a accident.
On the first day of wearing this vest I was involved in a crash and I think it saved me, I sustained 3 broken ribs and I really believe I would of been seriously injured or worse if it wasn't for the Helite air vest. So for me it's worth every penny and when I get back on my bike I will never leave home without it. So don't consider if this investment is for you, just buy it knowing that you will have a better chance of survival, we spend hundreds of pounds on leathers/textiles, helmets and gloves so it makes sense to protect our vital organs in our chest and back.
Helite
02 April 2023 by Paul D
Great service as always
I've had 3 jackets over the years very comfortable to wear
Thankfully never had to use one !!
Helite vest
24 March 2023 by Ronnie A
Safety in mind.
21 March 2023 by Argyll G
I've been thinking of purchasing one of these for a while, and looked into the various ones available from a host of suppliers. Sportsbike Shop offered the best price and as usual delivery was very prompt. The Turtle 2 is a great bit of kit, and offers riders superb protection if the worst should ever happen. Even after it has been deployed , it can be reused by simply fitting a new co2 cannister.
Will not go anywhere biking without it now.
Safety worth having
20 March 2023 by Anonymous
Seems well made, hope I never test it, they recommend a service every two years
Nice and simple
15 March 2023 by S B
Nice and simple, no charging or potential electronic issues, just pull it on and off you go again, again and again! If it does go off, DIY fix in a new gas bottle, simple!
Always thought about it
10 March 2023 by Anonymous
Rated good at the moment as haven't had to deploy and hopefully never will.
Sizing I am a 46 textile, 44 leather jacket and 5'11, picked an XL normal length which fits perfectly over both due to adjustable straps.
Great service from SBS as usual.
Helite vest
23 February 2023 by Dean J
Great light weight compared to some and fits perfect, comfortable to ride in.
Hope never have to see it works !!
Helite turtle 2
15 February 2023 by John B
Quality kit, don't know you are wearing it, hopefully never use it.
Next day delivery from SBS. Superb service as always.
Looks good in black
30 January 2023 by Anonymous
It's not cheap but if it am able to avoid injuries if I crash then it's worth the price. I wear it everywhere, blends in nicely with my leather jacket and gives me assurance while riding.
Biker in a hard shell
21 July 2022 by Anonymous
I have been looking at buying an airbag vest for a while, after much thought I bought the Turtle 2, it's fantastic. Fit is great and easy to adjust if needed. I wore it over my normal bike jacket during the heat wave and didn't really notice the difference, yes I had all the vents open on the jacket but I would have done that anyway in heat. The airbag gives a peace of mind.
Peace of mind for me and family!
12 June 2022 by Phil
Thankfully cannot comment on effectiveness. Easy to use, barely noticeable when on. Click in like a seat belt. Check sizing carefully, I'm 5'9" 85kg not fat, Large for me fits over jacket easily. Will stow in a large top box. Got it following a friend of my wife's serious crash. Would have saved him from his type of injuries. Expensive but means more "guilt free" miles for me so that's worth it. Not that expensive when you consider the price of a good helmet, jacket etc? Well made and robust.
Press Reviews for Helite Turtle 2 Shell Inflatable Air Vest - Black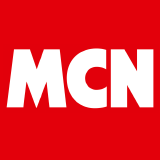 MCN 7th April 2021 Issue
Description
Helite Turtle 2 Shell Inflatable Air Vest - Black
Polyester with PVC coating construction
3D air mesh panels in back to promote air circulation
Quick fastener on front
1 external pocket
Turtle Air-Bag
Inflates completely within 0.1 seconds
Extensive protection is given to the back, neck, coccyx, ribs and chest
CE level 2 back protector installed
Canister and lanyard included
Size Guide

| | S | M | L | LL | XL | XLL |
| --- | --- | --- | --- | --- | --- | --- |
| Height (Feet) | 5.0"-5.5" | 5.3"-5.7" | 5.5"-6.0" | 5.5"-6.0" | 5.8"-6.3" | 5.8"-6.3" |
| Waist (Inches) with usual riding attire | 35"-39" | 37"-43" | 39"-47" | 47"-55" | 41"-45" | 45"-53" |
Related Items
Manufacturer
About
Helite
Helite was founded in 2001 by Gerard Thevenot, one of the French pioneer and entrepreneurs in the light aircraft industry. His thirst for invention and conscience for safety has pushed him into creating Helite. First created to develop more safety in the light aircraft sector, Gerard rapidly understood the crucial need for more security in all types of applications. Now readily available in the motorcycle market, Helite products are used by all French emergency service bike riders and some counties within the UK.
Questions and Answers
Questions and Answers
Does this need an annual or monthly subscription or can you purchase additional gas bottles. Does it attach via a lanyard attached to the bike?

March 8, 2023

Additional canisters can be purchased for this air vest, and can be found on quick find 207130. This is also attached via a lanyard to the bike. Replacement lanyards can also be purchased if required any time, and are found on quick find 207118.

You won't get it cheaper.
Our Price Match Promise.