Verified Customer Reviews for Interphone U-com3 Bluetooth Intercom
Interphone Ucom 3 intercom
10 June 2023 by Mr P
Great product. Easy to use and set up. Just getting used to the finger controls. Good value.
Great Piece of Kit
23 May 2023 by Phil
Just purchase this based on the video posted online for sportsbikeshop for this headset a few weeks back. I did go for the 40mm version ones and they fit the AGV K6s. the installation was straight forward, use tape to help hold the cables in place whilst installing.

I had issues with the Bluetooth pairing with Samsung mobile, but I think this was more down to the instructions not quite clear: turn the device one as per instructions, then Press and hold the Intercom button (middle button) for 10 seconds (hear beep) still hold down for another 3 - 5 seconds for beeps - now you can pair the Ucom3 )its now in pairing mode) with phone by pressing the Music button (top button).

I can hear the music / radio on the speakers whilst riding along the roads clear as day, yet still hear the engine too - not made any calls whist riding though - I just want the music element - its a great piece of kit

Excellent
25 February 2023 by Darren B
This is a great intercom - I only use it for Sat Nav and it's easy to use - sound quality is perfect.
Good quality
05 November 2022 by Aaron D
Although it says multi task only one unit at a time can hear the music whilst talking. Difficult to hear at 70mph but works well. First time I've used one so can't compare anything
Communication Novice
29 October 2022 by William W
Although a biker for some 50+ years never ever thought of intercom until recently. Bought this unit which was very reasonably priced and extremely easy to fit to my Nolan open faced helmet now in constant contact with mates on outings. Ideal ( I expect they're bored and fed up with my voice ha ha )
Description
Interphone U-com3 Bluetooth Intercom
Bluetooth 5.1 technology
Driver/passenger and motorbike/motorbike communication up to 500 metres
Battery duration in intercom-only mode up to 10h (duration varies with background
music/GPS/radio)
Complete charge in 3h
Extensive compatibility with all Sena, TFT and GPS systems on the market
Menu with multilingual voice guide
Waterproof to level IP67
Configure through Smartphone App
32 mm HD top sound speakers
Possibility to charge the intercom during use
U-com 3 is the intercom equipped with Bluetooth 5.1 technology able to guarantee extended compatibility with the original OEM systems installed on the helmets and with most of the intercoms of other brands on the market. U-com3 offers very high audio performance thanks to 32mm HD speakers for deep and enveloping bass while listening to the radio or your favourite playlists, even in the background during a two-way conversation. Thanks to the new dedicated App: multilingual, easy and intuitive, you can maximize the potential of your new intercom and customize it to the fullest. Available for IOS and Android. Another distinctive element of this model is the zero-impact design on the helmet. Thanks to an integrated battery this unit has a very sleek design.

PACK CONTENTS
Adhesive - Hook and loop for helmet installation
Clip assembly support
TS 32mm speakers
Boom and wired microphones and adhesive
Type C USB cable for data and charging
Product Videos


Interphone Ucom3 review
Features
Variants
Manufacturer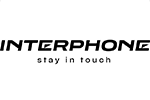 About
Interphone
Launched in 1990 by Cellular Italia S.p.A., a firm from Reggio Emilia, it was conceived as distributor for the first mobile phones, and the brand owes its leadership position to its extensive experience of over 25 years in the field of telephony.

It was the lack of autonomy of the E-TACS phones in the early years, that drove Cellular Italia S.p.A. to start producing mobile phone accessories, in particular the car charger, and launch a dedicated brand.

Shortly thereafter, thanks to success of this project, Cellular Italia S.p.A. began focusing its production on mobile phone accessories, abandoning the distribution of phones, consolidated its presence in Italy and began to export products abroad.

In 2005, Cellular Italia S.p.A. became a group, successfully imposing its leadership position in new distribution channels and new sectors, with accessories for, in addition to smartphones, also tablets and MP3 players.

Furthermore, in 2013 the majority shareholding of the company was taken over by L Capital, Private Equity Fund of the LVMH Group, marking a new evolutionary path towards internationalisation and brand statement: in addition to the 4 European branch offices (in Italy, France, Spain, Switzerland), the company now boasts an intercontinental distribution of the Cellularline brand in over 60 countries.

You won't get it cheaper.
Our Price Match Promise.