Givi PL185 Tubular Pannier Holders - BMW F650 Strada
Customer Product Reviews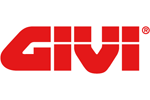 Our price
$102.80
$124.71
View Product Details
November 5, 2020
Near perfect fit on funduro !
Typical fast SBS delivery and excellent pricing - couldn't be happier. 1-10-2020 - the pannier frames fit my '96 F650 (funduro) with minimal faff - I had to use a little....persuasion...to get the lower arm to line up with the footpeg bolts, but this is just due to manufacturing tolerances - once all the bolts are nipped up the frames sit nice and solid.
September 4, 2019
Doesn't fit!!!
First of all, I must say that the after-sales support from SportsBikeShop has been EXCELLENT throughout (many thanks Neil Smith). Now to the product! To date, I have been sent 3 sets of these pannier frames and, perhaps not unsurprisingly, they are all virtually the same ....which is unfortunate because whilst the RH frame of each set aligns ('generally' - more on that below) with all the mounting points on my 1997 F650ST, the LH frame does not align in the slightest, in particular with the rear footrest mounting point where the pannier frame alignment is over 50mm out of position! Even at the top two mounting points (on the LH and RH sides), Givi manufacturing clearing relies on the use of large clearance-diameter holes (coupled with the generous clearance-diameter holes the bike frame) to make these pannier frames align ...or not, eg. with the mounting holes centres-distance on the F650ST measuring precisely 95mm, it is disappointing to note that the corresponding distance on LH pannier frame ranges from 90.2mm to 90.6mm (over the 3 frame sets supplied to date) and 92.9mm to 94.1mm on the RH pannier frame. If that isn't enough, the mating faces on the pannier frames do not present parallel at most of the fixing points on the bike, ie. this situation will only correct as the fixing screws are tightened thus bending the pannier frame mounting points into position ...which is not good engineering practice. By my own choice, I have now taken to liaising directly with Givi UK (whilst copying Neil on all email); now over 2 months on, Givi are still working on the problem. Just in case you think this is a case of end-user installation incompetence, I would add that I am a hands-on mechanical engineer of over 40 years standing and I have been riding, maintaining, repairing and rebuilding my own motorcycles over a similar timeframe ...and no, the chassis on my F650ST is not bent! :)
PLEASE NOTE: The views and opinions expressed in the above reviews are solely those of the author and are not necessarily representative of the views of SPORTSBIKESHOP LTD.