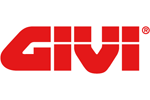 Givi TRK46N Trekker Monokey Top Case / Pannier - 46 Litre
Customer Reviews
for Givi TRK46N Trekker Monokey Top Case / Pannier - 46 Litre
Description
Givi TRK46N Trekker Monokey Top Case / Pannier - 46 Litre
Patented Monokey system
Aluminium finish
Maximum load of 10kg
Maximum capacity of 46 litres
Practical and durable design
Easy to fit and remove
| Depth | Width | Height | Max. Capacity | Max. Load |
| --- | --- | --- | --- | --- |
Available in two versions, with capacities of 46 LT (TRK46N/B) and 33 LT (TRK33N/B), the TREKKER cases are the best solution for bikes equipped with exhausts only on one side. By affixing the smaller case to the side with the exhaust, and the larger on the other, in many cases you can solve the issue of asymmetry (a problem that you might find using traditional panniers). Thanks to special selectors placed inside the cases, you can convert each version to either fully open the entire lid or only the uppermost smaller section furthest from the hinge (very practical for quickly accessing items from the case, avoiding any ill-timed and embarrassing spillage of the entire contents). Elaborately trimmed, these cases are not necessarily specific to just enduro bikes, they can also be a luxurious accessory on the more elegant ones. All this diversity sold in a single unique package, combined with its ability to be used as a top box on the Monokey plates, gives the biker the opportunity to choose the best combination to mount on the bike in order to suit his/her luggage needs.
Related Items
Manufacturer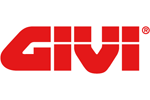 About
Givi
Real passion, Italian design, strong technological ideas and specific knowledge of materials; these are the key factors of the international success of Givi, which led a small factory in Brescia to become the leader in motorcycle accessories. Today, Givi hires nearly 500 employees all over the world, working with the same determination of the first day.
Givi's mission is a constant commitment to produce, realise and distribute quality products, which can improve the equipment of the motorbike and bikers themselves in terms of security and technical performances. This engagement is only possible thanks to the team work of Givi, which relies on a sustainable development of the product.

See all Givi products…
Questions and Answers
Questions and Answers
Please could you give me the part number for the fixing plate for a 2014 Suzuki DL650 V Strom. Thanks

June 5, 2019

If you wish to use the TRK46N as a top case, the correct rear rack is Givi part SR3101. A Monokey top plate is provided.

Which top plate do I need for a 2014 Suzuki V Strom dl650? Thanks

May 29, 2019

You require the SR3101 rear rack, a Monokey top plate is included.

Could you tell me what top box mounting plate i would need for a 2005 speed triple 1050 and how much that would be? Thanks, Lewis

April 15, 2019

Unfortunately Givi no longer list any items for your model year, apologies.

Whats the universal top plate needed for this box?

March 27, 2019

Your require Givi part E251. This plate will only fit onto a "BBQ" style rack.

Hi Which plate for a Triumph Tigers 995i 2002 Many thanks

March 19, 2019

Unfortunately Givi no longer offer a fitment for your Tiger, apologies.

Sorry, me again, following about my earlier question about the E370NT monolock being able to use the same universal mount as the TRK52N, I see that this comes as a 46 or a 33l option, presumably they would directly fit on the same plate as the TRK52N and I could just decide at the start of my journey which size to have on? Mike.

March 5, 2019

You require a Monokey top plate to fit the Trekker Monokey top cases. Either size will fit a Monokey top plate.

Hi. Please can you advise what type of base plate I need to fit this box onto a 2010 BMW F650GS. Thanks in advance.

October 22, 2018

There are two options available - SRA5103 and SR5107 Please see the attached link below - https://www.givi.co.uk/my-motorcycle#BMW,F_650_GS_/_F_800_GS_(08_%3E_17) This will help you look at both options.

Hi What fixing rack do I need for a Yamaha Tracer 900? Thanks

August 9, 2018

For use as a top case you will require the SR2122, and a Monokey Top Plate (either the M5 or the M7)

Hi will the givitrk46n hold 2 helmets cheers pete

May 29, 2018

Givi state that this top case/pannier is only suitable for one flip-up helmet.

What fitment do I need for a 2009 Yamaha 660z tenure.

May 21, 2018

You require the E333 rear rack.

Hi there will this case take a Nolan N104 flip up helmet and what base plate would I need for a 2014 KTM 1190 Adventurer please Many Thanks

May 4, 2018

This Top Case will carry 1 modular (flip front) helmet. You will require the Givi SR7705 or SRA7703 specific rear rack for a KTM 1190 Adventure 2014. The SR7705 kit will require a M5 or M7 Top Plate, whereas the SRA7703 includes the M5 Top Plate.

Hi there could you tell me which mounting plate I would need to mount this case as a top box to a 2017 Suzuki VStrom XT? Thanks

April 18, 2018

You require SRA3112 (Maximum load 6kg) or SR3112

What plate fittings would I need for a Triumph explorer XRT 2016 mark 2

February 8, 2018

May we ask if you are going to use the TRK46N as a top case, or use a pair of panniers? If you wish to use it as a top case, you will require either the SR6043 or the SRA6403.

Which mounting plate would I need for a 1990 Africa Twin rdo4 750 and how much is it thanks .

November 29, 2017

You will need part number E200, the price is £39.25