Shoei Neotec 2 - Anthracite
Customer Product Reviews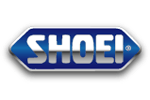 View Product Details
August 2, 2022
Quality
This helmet feels really excellent quality and sportsbikeshop delivered the very next day excellent service.
July 25, 2022
Shoei Neotec 2 is superb.
I bought this to replace my elderly Shoei flip-front helmet, which was approaching 12 years of age. Although I thought the old one was excellent, the Neotec 2 is a massive improvement! A perfect fit, wonderfully comfortable and very quiet. I doubt that it could be improved in any way. Needless to say, the usual superb on-line service from Sportsbikeshop.
July 20, 2022
Shoei Neotec 2 Respect TC-1 Red
Great product and delivered on time!
July 14, 2022
Neotec 2 x2
Purchased 2 of these one mine and one the missus. After initially intending to buy cheaper helmets we tried on these Shoei's with no obligation to buy but found them far superior in every way and even found an extra small with a thicker cheek pad set fitted on the missus's tiny head. We purchased the comms units for both at the same time and saved the VAT as classed as PPE. Very helpful staff fitted all comms units and gave a very good overall discount. Couldn't be happier. Stu.
July 7, 2022
I cannot think of a better helmet to wear.
If you have a Shoei head and don't ride a sports bike, then this is the finest helmet you could possibly wear. I was involved in an accident which, if it wasn't for my Neotec 2, I would not have survived. I know this because I was unconscious for at least half an hour, if not more. If it wasn't for this helmet, I would be dead. I will not wear anything else now. So comfortable and now proven to be the best in my opinion. Excellent ventilation, amazing field of view and so easy to clean and service.
June 27, 2022
Love the comfort & quality
I was undecided whether to go for the shoei neotech 2 or the schuberth c5 as I have had the c4 and been happy with it but after trying the shoei on I made my mind up that was the one the comfort from the internal padding felt really snug, the easy flip up front and drop down visor are great even with your gloves on plus the colours and designs of the shoei neotech are so much nicer and you have much more choice im very happy iv chosen the shoei neotech 2
June 25, 2022
Great performance
Wanted a change from full face, really pleased, air flow great through Spain really hot weather very comfortable love the flip face and internal sun visor, wind noise much better than my previous helmet bit expensive but overall a good choice
June 18, 2022
Shoei Neotec 2 helmet
Light, practical, quality product, expensive but don't forget you're protecting your head. Expensive helmet but I was lucky enough to get a good discount, sportbikeshop always top service
June 13, 2022
Great helmet
Comfortable, quiet, great looking. Pin lock and sun visor. Ticks all the boxes.
June 12, 2022
Brilliant
I bought a Shoei helmet a year ago but unfortunately I bought the wrong size went back to sports bikes needed to buy the next size up they could not do enough to help me I think the young ladies name was kat who served me at the Leeds store . Nothing Was too much trouble for her swopped my head set as well cannot recommend this store enough first class service in every way thank you .
June 10, 2022
Bestest helmet
The best helmet I have ever owned. My bike is very windy, I have tried higher screen, blah, blah, blah and even with earplugs it was impossible to find an ideal solution. Bought my first Shoei helmet and surprise!!! Problem solved, even without earplugs. Neotec 2 -respect TC-5 grey matches my jacket too. Ha ha ha
June 5, 2022
Quality helmet.
Excellent quality and finish as expected from shoei. Not as quiet as expected but it is easily as quiet as my other full face. Bought shoei for the excellent fit having tried various others at a very accommodating Leeds store. Surprisingly needed to go down a size from large to medium. Been out a few times all day. Can't fault the helmet and as usual can't fault sportbikeshop service.
June 5, 2022
Amazing helmet
Feels like a pillow wrapped around your head …super quiet and the pinlock on the visor is amazing…you get what you pay for I had various models in the schuberth range but this lid is streets ahead I'm glad I made the switch
June 1, 2022
Best helmet i have ever owned
A premium helmet, fantastic quality. When I saw the price at Sportsbikeshop I had to buy it. Came the next day, i'm one happy chappy
June 1, 2022
Shoei Neotec 2
Very comfortable and quiet helmet. Very easy to fit intercom, brought from Sportsbikeshop.co.uk fantastic service delivered the next day and the best price.
May 31, 2022
Yet another top quality item from Sportsbikeshop
Great fit, comfortable, good ventilation, excellent view, brilliant for riders who wear glasses. Delivered next day with timed delivery well packed, well worth the money.
May 31, 2022
Smart helmet
Very smart and comfortable helmet, haven't had a new one in years and so a real step up from my old one. Good design - particularly like the integral sun visor.
May 29, 2022
Shoei neotec 2
Great helmet, the fit was good from the moment I put it on. A lot quieter than my last helmet, which is what I was looking for. Bought it from the Birmingham branch of SBS , and the service as usual was excellent.
May 26, 2022
Shoei Neotec 2 Respect TC-1 Red
I have always used Boston Sportsbikeshop for all my motorcycling needs. Great staff with sound advice led me to upgrade to this helmet. Light weight and ultra comfortable, Shoei have done it again with the neotec 2. Thank you.
May 21, 2022
Excellent Helmet
Really happy with this Helmet, I was considering a Shuberth C5 but when compared together, for me there was a clear leader. The helmet is obviously high quality, very comfortable and easy to use. Probably the best helmet I've ever owned in my 46 years of biking.
PLEASE NOTE: The views and opinions expressed in the above reviews are solely those of the author and are not necessarily representative of the views of SPORTSBIKESHOP LTD.