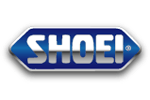 Shoei Pinlock Insert - X-spirit 2 / 3 / XR 1100 / Qwest / Neotec / Neotec 2 / GT Air / NXR
Customer Reviews
for Shoei Pinlock Insert - X-spirit 2 / 3 / XR 1100 / Qwest / Neotec / Neotec 2 / GT Air / NXR
Description
Shoei Pinlock Insert - X-spirit 2 / 3 / XR 1100 / Qwest / Neotec / Neotec 2 / GT Air / NXR
X-Spirit 2
X-Spirit 3
XR 1100
Qwest
Neotec
Neotec 2
GT Air
NXR
Ryd
This product can be used all the year round during hot and humid summer conditions and wet, cold periods. Riding with a completely closed visor in these conditions is possible without fogging-up using this product. A truly unique system that ensures you will have a clear view whatever the weather condition.
Compatible Visor
Manufacturer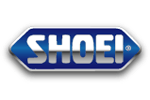 About
Shoei
Shoei manufacture all of their products using the keywords quality & value, and have used these criteria ever since they began manufacturing motorcycle helmets in January 1960. The Shoei helmet brand has always been at the forefront of motorcycle helmet technology since its creation, and continues to lead in terms of technical innovation, design, and safety. With over 50 years experience, they continue to manufacture the entire Shoei helmet range in Japan to this very day. Whilst the brand can undoubtedly be described as premium, Shoei helmets offer fantastic value for money when you consider the serious levels of comfort, build quality and technology that go into every helmet they produce. Shoei develop all of their bike helmets with a specific philosophy in mind which they call the Shoei Safety Concept. The thinking behind their philosophy is that crash helmets must be developed to ensure maximum head protection, whilst also providing unrivalled levels of comfort. Ultimately, Shoei believe that a relaxed ride provided through comfort makes a highly important contribution to the rider's safety. The safety elements of each bike helmet come under one of two headings, Passive or Active Safety. Passive safety includes focus on such elements as impact absorption and material rigidity whilst active safety refers to emphasis on ventilation, fit and noise reduction. Shoei are now, truly, one of the most popular and most highly rated helmet brands in the world.
See all Shoei products…
Questions and Answers
Questions and Answers
On the Pinlock website, they say their lenses come in 3 variations: Pinlock 30, 70 and 120. Which is the equivalent to the Evo?

December 17, 2018

The Shoei Pinlock EVO is equivalent to the Pinlock 120.

Which tint fits the dark visor? I have a NXR with a dark visor but can't figure out if I should get the light smoke or dark smoke pinlock insert.

November 26, 2018

If you have a dark visor you require the clear Pinlock insert.

Hi, Is this Yellow pinlock road legal. Regards Bob.

October 11, 2018

The yellow insert is road legal, but it is recommended for daytime use only.

Hello, Would you be so kind telling me the exact model of the pinlock? its DKS.....? thank you

February 6, 2018

The Pinlock does not have DKS on the packaging at all. It says "Pinlock Evo" for CW-1, CNS-1 and CWR-1.

which is the best Pinlock for XR1100?

November 9, 2013

The Shoei XR1100 uses a CW-1 Pinlock insert; the 'best' would depend on your personal preference and the weather conditions you require it for. i.e. for predominantly sunny weather a tinted insert would be best, but for low light weather a clear insert would be best suited.

You won't get it cheaper.
Our Price Match Promise.