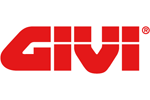 Givi E251 Universal Monokey Adaptor Plate
Customer Reviews
for Givi E251 Universal Monokey Adaptor Plate
Description
Givi E251 Universal Monokey Adaptor Plate
Compatible with all Givi Monokey cases
Honeycomb structure to enable four mounting screws to be located in different positions
Supplied with screws and "U" shaped couplers to enable the plate to be attached to the original rack
Being a Universal product Givi cannot guarantee compatibility with all models of manufacturer racks
Ready to mount a stop light kit / remote-controlled opening kit
Supplied with a covering plate to neatly conceal the honeycomb structure
Maximum load of the case 10kgs (providing the rack on which it is mounted does not have a reduced maximum load value)
Universal Monokey plate for compatible top cases. Requires a rack already fitted to the motorcycle/scooter to allow the fitting of the plate.
Manufacturer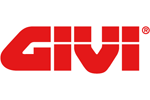 About
Givi
Real passion, Italian design, strong technological ideas and specific knowledge of materials; these are the key factors of the international success of Givi, which led a small factory in Brescia to become the leader in motorcycle accessories. Today, Givi hires nearly 500 employees all over the world, working with the same determination of the first day.
Givi's mission is a constant commitment to produce, realise and distribute quality products, which can improve the equipment of the motorbike and bikers themselves in terms of security and technical performances. This engagement is only possible thanks to the team work of Givi, which relies on a sustainable development of the product.

See all Givi products…
Questions and Answers
Questions and Answers
Hello, will it fit? Givi E340NT Monolock Top Case - 34 and all this for Honda CB600F 2007.

June 7, 2019

The E251 plate will not fit your bike. You require the 263FZ rear rack, and then either the M5M or M6M Monolock top plate.

Will this fit a 2005 (05 plate) Triumph Tiger 955i?

April 19, 2019

The universal adapter plate is designed for a "BBQ" style rear rack, and so if you one of these, it should fit.

Hi I am looking to buy a Givi V47NT topcase for my Triumph Tiger 800XC and wondered whether the Givi E251 Adaptor plate will do the job? Thanks, Andy

April 15, 2019

The universal adaptor plate is designed to be attached to a "BBQ" style rack. If you could let us know your year of registration, we can advise on the Givi rack required.

Will this plate go on the rack of a 1200DVT Multistrada 2015

March 4, 2019

The E251 Universal adapter plate is designed for a "BBQ" style rack. You might be able to adapt it to fit, but unfortunately we are not able to confirm this.

I have a 2016 BMW adv. Currently have a universal top plate and box bolted to the standard rack. Looking to fit a trekker box. Will this plate bolt onto my standard plate. Thanks.

November 5, 2018

If you already have a universal Monokey top plate, the Trekker box will fasten to it. If you have a non Monokey top plate, the E251 is designed to fit onto a "BBQ" style rack.

Hi I have a kawasaki w800. Would this Plate be ok for my bike? Many thanks

August 6, 2018

The E251 plate will fit as long as you have a "BBQ" style rack on your bike.

I'm assuming this is the same as the Kappa universal monokey plate which is £5 more expensive currently. I am looking to use a Kappa K40 pannier as a top box, would this be the right fitting?

April 18, 2018

This is Givi's version of the Kappa Universal Monokey Adapter plate. This will only work if you have a "BBQ" style tubular rear rack.

Hi. I have a 2013 Honda CB500X which is currently fitted with a Givi monolock topbox. I'd like to change this to a V40 or V46 monokey box. What do I need? Regards, Bob.

November 6, 2017

If you already have the 1121FZ rack fitted, all you would need is the correct top plate, which would be the M5M or the M6M.

Will this fit on to a BMW K1300S which has the BMW luggage rack please? If so, will any monokey top box go on this adaptor? Many thanks.

September 27, 2017

Unfortunately this would not fit the BMW rack - the universal top plate is intended for use on "BBQ" style rear racks. It can be used with any size Monokey top case.

Hi will an E45 Givi box fix onto a E251 universal adptor plate?

March 10, 2017

As long as the box is a Monokey, this adaptor plate will fit.