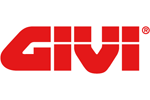 Givi E251 Universal Monokey Adaptor Plate
Verified Customer Reviews for Givi E251 Universal Monokey Adaptor Plate
Brilliant Product
01 December 2023 by Carl M
Purchased this to fit the Givi v47nnt top box to my Harley Davidson. Straight forward install which provided a rock solid base onto which the top box fits securely.
Just the job
31 October 2023 by Philip M
Easy to fit looks good. It's from the sportsbikeshop so you're always looked after FIRST CLASS
Good product
16 October 2023 by Andy N
Universal so perfect fit to my bike, well impressed
Easy to fit
22 August 2023 by Anonymous
Very simple to fix to all different types of rear carriers, so you can fit your top box.
Sturdy Top Plate.
05 July 2023 by Steven G
An excellent bit of kit and easy to fit on most rear racks. So why only 4 stars? Securing bolts simply too short. They need to be at least 5-8mm longer. I used my own longer bolts. The plate will take Givi and most Kappa top boxes as the fittings are the same. I have purchased this item before and it has given many years of service with no problems. Great buy.
Great product
04 July 2023 by Anonymous
I needed a universal top plate as Givi, in their 'wisdom?' have made it almost impossible to buy mounting kits for individual bikes like you used to be able to. Very misguided. Anyway I had concerns that this top plate was made of Nylon, not the aluminium ones I'm used to. No worries - this is an excellent product. Very robust and well designed. Comes with hardware that should enable you to attach it to most luggage racks. Have already used it well loaded with no problems or concerns. Good product and excellent service from Sportsbikeshop.
Givi plate
19 June 2023 by Simon K
Sportsbikeshop and givi plate do what they say on the tin.
Top draw both
A Top plate!
17 June 2023 by Mike H
I bought this plate to compliment the Givi rack previously purchased from Sportsbikeshop. What I like about the plate is that it can be removed when not in use leaving a useable rack. The plate can be converted to take the electrical contact pad to power up the brake light in the top box if you have one. The plate is sturdy and well finished and being plastic, lightweight. I'm looking forward to touring using the luggage that fits my other bike, so no need to duplicate kit. I ordered it on a Friday pm and it was delivered on Saturday exactly when they said and well packaged. Good product and good service.
It's ok
05 June 2023 by Michael H
Giving this 3 stars as its pretty ugly and the bolts were too short to fit it to a givi rack for a rebel 500, eventhough it is the one givi recommend.
Also the brackets are just metal, so anything you fix it you fix it to will get scratched. To solve this I wound self amalgamating tape around each one before fitting (with longer bolts). It's a little disappointing that givi give no real thought to the style of their universal plate - a nice aluminium one would looks much better.
Easy fitting,works well.
04 June 2023 by Alan W
Easy to install, good fit. Lock top box on solidly.
Superb
23 May 2023 by Derek B
If you have a tubular rear carrier and want to fit a Monokey box this is the item for you. Robust and clever design, looks sleek and simple ti fit. As always way to order and delivered by SBS as promised.
Excellent
22 April 2023 by Edward B
What can I say - its a universal rack - well made and fitted my V47 top box to a tubular rack! Good quality item and looks smart on the bike!
Excellent
08 April 2023 by Robert M
Fitted to my ktm rack no problem. Great company to deal with, will be using again.
Excellent
01 March 2023 by Eric T
Does the job just fine. Easy installation and all fitting included.
Givi monokey adaptor plate
15 February 2023 by David T
Quality product with fitting kit,
Givi top box fits securely, enables me to swap top box from one bike to the other easily, sportsbikeshop service once again faultless
A++++++



Great item. Best price
15 February 2023 by Darren H
Excellent item.
Great price from sportsbikeshop and delivery was really quick
Good product, Usual Givi Quality
31 July 2022 by Martin V
Bought this adapter plate together with a rack for my new Bonneville T100 to enable the fitting of a top box bought for my previous bike. A good quality item and quite easy to fit.
Good product
20 July 2022 by Anonymous
Good quality product, fits well and was easy to install. Gives me the option to ride with or without the top box.
Description
Givi E251 Universal Monokey Adaptor Plate
Compatible with all Givi Monokey cases
Honeycomb structure to enable four mounting screws to be located in different positions
Supplied with screws and "U" shaped couplers to enable the plate to be attached to the original rack
Being a Universal product Givi cannot guarantee compatibility with all models of manufacturer racks
Ready to mount a stop light kit / remote-controlled opening kit
Supplied with a covering plate to neatly conceal the honeycomb structure
Maximum load of the case 10kgs (providing the rack on which it is mounted does not have a reduced maximum load value)
Universal Monokey plate for compatible top cases. Requires a rack already fitted to the motorcycle/scooter to allow the fitting of the plate.
Manufacturer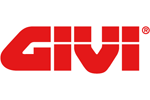 About
Givi
Real passion, Italian design, strong technological ideas and specific knowledge of materials; these are the key factors of the international success of Givi, which led a small factory in Brescia to become the leader in motorcycle accessories. Today, Givi hires nearly 500 employees all over the world, working with the same determination of the first day.
Givi's mission is a constant commitment to produce, realise and distribute quality products, which can improve the equipment of the motorbike and bikers themselves in terms of security and technical performances. This engagement is only possible thanks to the team work of Givi, which relies on a sustainable development of the product.

Questions and Answers
Questions and Answers
Hi, will this plate fit on a Ventura evo rack?

March 4, 2023

Being a Universal product Givi cannot guarantee compatibility with all models of manufacturer racks unfortunately.

Will this fit my Triumph Street Twin luggage rack A9758306?

October 15, 2019

The E251 is a universal plate, looking at the part number you have provided, you should have no issues fitting.

Hello, will it fit? Givi E340NT Monolock Top Case - 34 and all this for Honda CB600F 2007.

June 7, 2019

The E251 plate will not fit your bike. You require the 263FZ rear rack, and then either the M5M or M6M Monolock top plate.

Will this fit a 2005 (05 plate) Triumph Tiger 955i?

April 19, 2019

The universal adapter plate is designed for a "BBQ" style rear rack, and so if you one of these, it should fit.

Hi I am looking to buy a Givi V47NT topcase for my Triumph Tiger 800XC and wondered whether the Givi E251 Adaptor plate will do the job? Thanks, Andy

April 15, 2019

The universal adaptor plate is designed to be attached to a "BBQ" style rack. If you could let us know your year of registration, we can advise on the Givi rack required.

Will this plate go on the rack of a 1200DVT Multistrada 2015

March 4, 2019

The E251 Universal adapter plate is designed for a "BBQ" style rack. You might be able to adapt it to fit, but unfortunately we are not able to confirm this.

I have a 2016 BMW adv. Currently have a universal top plate and box bolted to the standard rack. Looking to fit a trekker box. Will this plate bolt onto my standard plate. Thanks.

November 5, 2018

If you already have a universal Monokey top plate, the Trekker box will fasten to it. If you have a non Monokey top plate, the E251 is designed to fit onto a "BBQ" style rack.

Hi I have a kawasaki w800. Would this Plate be ok for my bike? Many thanks

August 6, 2018

The E251 plate will fit as long as you have a "BBQ" style rack on your bike.

I'm assuming this is the same as the Kappa universal monokey plate which is £5 more expensive currently. I am looking to use a Kappa K40 pannier as a top box, would this be the right fitting?

April 18, 2018

This is Givi's version of the Kappa Universal Monokey Adapter plate. This will only work if you have a "BBQ" style tubular rear rack.

Hi. I have a 2013 Honda CB500X which is currently fitted with a Givi monolock topbox. I'd like to change this to a V40 or V46 monokey box. What do I need? Regards, Bob.

November 6, 2017

If you already have the 1121FZ rack fitted, all you would need is the correct top plate, which would be the M5M or the M6M.

Will this fit on to a BMW K1300S which has the BMW luggage rack please? If so, will any monokey top box go on this adaptor? Many thanks.

September 27, 2017

Unfortunately this would not fit the BMW rack - the universal top plate is intended for use on "BBQ" style rear racks. It can be used with any size Monokey top case.

Hi will an E45 Givi box fix onto a E251 universal adptor plate?

March 10, 2017

As long as the box is a Monokey, this adaptor plate will fit.

You won't get it cheaper.
Our Price Match Promise.