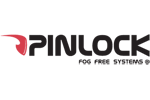 Pinlock Ear Plugs
Customer Reviews for Pinlock Ear Plugs
Press Reviews for Pinlock Ear Plugs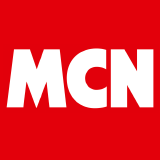 MCN 20th Aug 2014 Issue
Description
Pinlock Ear Plugs
Includes 2 filters, 2 medium earplugs and 2 large earplugs
Re-usable
Non toxic
Easy to follow instructions
Silicone Free
Includes ear plug case with key and card holder
Noise reduction rate up to 24 DB (ANSI and ECE certified), can be used in combination with an Intercom system, the filters of the Pinlock earplugs allow air-flow into the ear minimizing irritation and hot ear feeling and avoiding a blocked feeling of the ears.

Unlike disposable earplugs, the Pinlock earplugs do not affect the balance of the motorcyclist as it is made out of silicone-free medical grade TPE. Two sizes included, to ensure a perfect fit for every motorcyclist and patented precision filter technology maintains spatiality.

The earplugs have a filter that filters irritating noise like wind and motorcycle noises down to a safe rate while still allowing conversation and emergency sirens into the ears. Pinlock Earplugs provide the best protection between 1kHz and 2kHz, to protect you against wind and helmet-generated noise.

The filters are replaceable and upgradable for use in custom fit ear moulds, they are also long lasting, reusable and have fully washable tips and filters.

100% developed and manufactured in the Netherlands and Individually tested and approved using the latest in sound technology
Manufacturer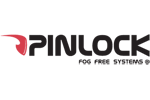 About
Pinlock
Visors have been fogging up as long as we have been riding motorbikes. People have tried everything in all those years from soap suds to potatoes and even spit, but nothing provided a solution to have a fully fog free shield under the different conditions that a motorbike rider needs to cope with. Until Derek Arnold, an importer of motorbike helmets, had a flash of inspiration. His idea consisted of applying the double shield principle. An insert made of moisture-absorbing material was secured to the shield with pins, which ensured that an 'air-tight chamber' was created. Pinlock's mission is transparent and clear; to continue to innovate with new materials and ideas. On the one hand, this will take place by setting up a line of high-quality products under its own label. On the other hand, by producing customised solutions for Pinlock's partners who are highly valued.
See all Pinlock products…
Questions and Answers
Questions and Answers
Would the Pinlock ear plug stick out of the ear and cause a problem when fitting a full face helmet on, and get pulled out.

March 26, 2019

I wear the Pinlock ear plugs myself, and have no issues. They seem to fit further in the ear than the foam style ear plugs.

You won't get it cheaper.
Our Price Match Promise.