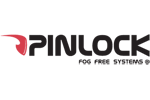 Pinlock Ear Plugs
Verified Customer Reviews for Pinlock Ear Plugs
Comfortable Ear Plugs
09 November 2023 by Simon D
These are comfortable ear plugs which reduce wind and other noise without total noise block or distortion. This is my second set after one of the red inserts fell out and was lost from my first set of Pinlock ear plugs.
Comfortable
19 October 2023 by Anna B
These are comfortable and easy to use. They come in 2 sizes in the box and a useful case to hold them. I like I can still hear my com's system without difficulty. Really easy to use and set up. I like that it tells you the battery percentage each time you turn it off.
Quite quiet
10 October 2023 by Anonymous
Really rather very good. Two sizes so should suit most .
Spot on
05 August 2023 by Jason T
Highly recommended keeps the wind noise to a minimum and stays in my ears whilst putting helmet on unlike others.
Robust.
10 July 2023 by Steven W
Having used a different brand for a while the small tag broke off which made them difficult to get out of the ear. These offer good noise protection along with the added bonus of being a bit more robust in design so it's easier to grab the tag for easy removal.
I guess it's only £20, but…
29 May 2023 by Andrew R
I thought these would be better than they are. Don't get me wrong, they're comfortable to wear, the small holder they come in is a handy place to store them when not in use, but I'm not impressed by the noise
reduction.

After wearing cheap foam earplugs for several years, if anything the noise reduction is better with foam.

Good quality product to handle but not sure they actually provide any more ear protection than disposables.
Ear plugs
19 May 2023 by Geoff H
Seem to work OK, brilliant service from Sportsbikeshop as usual, thanks
Ideal ear plugs especially with speakers
11 May 2023 by T
I found these ear plugs work great especially when also wearing a helmet with speakers as they are flush with the ear opening. Good quality product, easy to clean and comes in two sizes too
All good so far
29 April 2023 by Anonymous
Bought for wife as she has small ear canals, these fit her well and are effective. Only used for 2 rides so far but looking good. Intercom still clear.
Best earplugs I've come across
27 April 2023 by Neil W
I've tried lots of different types, including the custom made ones and foamies. These are the best because they are comfortable and easy to put in, and don't block out all noise like some so you can still hear your comms system/satnav
Comfortable ear plugs
16 April 2023 by Fergus M
Great ear plugs comfortable and fit well not catching helmet. Cut out most of the wind noise and can still hear my intercom would definitely recommend
Pinlock ear plugs
17 March 2023 by Stephen W
Like that there is two sizes. The small is best for me. Seem to work reasonably well could do with a bit more wind noise attenuation. However so far have proved very comfortable to wear, more than other types I have had.
Pinlock earplugs
17 February 2023 by Anonymous
I've tried the foam squishy earplugs but they didn't work for me, falling out all the time.
A friend suggested I tried the pinlock plugs, I didn't know they did them.
Anyway I've been pleasantly surprised at how easy to use and how well they work. Now I use them every time I get on the bike.
Quality ear plugs
18 November 2022 by Ross L
Really decent ear plug, small and don't catch when you're putting your lid on :)
Great ear plugs
17 October 2022 by Shaun G
Really comfortable effective ear plugs. Great for filtering out the wind noise but still allowing to hear your surroundings.
Pinlock ear plugs great
04 October 2022 by Mr S
Fit well comfortably to wear and you can still hear what's going on.

Quality Product.
25 July 2022 by Mike F
4 ear plugs and 2 filters but only one set comfortably fits which makes the product expensive even accounting for the presentation box.
On my second set but would welcome the option to purchase one set of plugs at a lower cost.
Best fitting ear plugs too date.

Comfortable
30 May 2022 by Nikki S
These come in two sizes, and they are soft and comfortable in my ear. I hardly remember they are there, and there is a nice little box to put them in afterwards. I clean them with a bit of soapy water after each ride and I recommend this product for those with more sensitive ears. A very good buy!
Press Reviews for Pinlock Ear Plugs
Description
Pinlock Ear Plugs
Includes 2 filters, 2 medium earplugs and 2 large earplugs
Re-usable
Non toxic
Easy to follow instructions
Silicone Free
Includes ear plug case with key and card holder
Noise reduction rate up to 24 DB (ANSI and ECE certified), can be used in combination with an Intercom system, the filters of the Pinlock earplugs allow air-flow into the ear minimizing irritation and hot ear feeling and avoiding a blocked feeling of the ears.

Unlike disposable earplugs, the Pinlock earplugs do not affect the balance of the motorcyclist as it is made out of silicone-free medical grade TPE. Two sizes included, to ensure a perfect fit for every motorcyclist and patented precision filter technology maintains spatiality.

The earplugs have a filter that filters irritating noise like wind and motorcycle noises down to a safe rate while still allowing conversation and emergency sirens into the ears. Pinlock Earplugs provide the best protection between 1kHz and 2kHz, to protect you against wind and helmet-generated noise.

The filters are replaceable and upgradable for use in custom fit ear moulds, they are also long lasting, reusable and have fully washable tips and filters.

100% developed and manufactured in the Netherlands and Individually tested and approved using the latest in sound technology
Manufacturer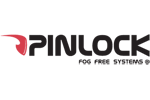 About
Pinlock
Visors have been fogging up as long as we have been riding motorbikes. People have tried everything in all those years from soap suds to potatoes and even spit, but nothing provided a solution to have a fully fog free shield under the different conditions that a motorbike rider needs to cope with. Until Derek Arnold, an importer of motorbike helmets, had a flash of inspiration. His idea consisted of applying the double shield principle. An insert made of moisture-absorbing material was secured to the shield with pins, which ensured that an 'air-tight chamber' was created. Pinlock's mission is transparent and clear; to continue to innovate with new materials and ideas. On the one hand, this will take place by setting up a line of high-quality products under its own label. On the other hand, by producing customised solutions for Pinlock's partners who are highly valued.
Questions and Answers
Questions and Answers
Would the Pinlock ear plug stick out of the ear and cause a problem when fitting a full face helmet on, and get pulled out.

March 26, 2019

I wear the Pinlock ear plugs myself, and have no issues. They seem to fit further in the ear than the foam style ear plugs.

You won't get it cheaper.
Our Price Match Promise.