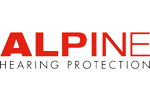 Alpine MotoSafe Race Ear plugs
Set of innovative, soft and comfortable ear plugs with practical travel case
View full details
Customer Reviews
for Alpine MotoSafe Race Ear plugs
Description
Alpine MotoSafe Race Ear plugs
Ideal for use on the highway, the circuit or with an open helmet
Prevents hearing loss
Protects against harmful noise and reduces tiredness caused by wind noise
Traffic, motorcycle and communication systems remain sufficiently audible
Perfect fit thanks to the AlpineThermoShape material
Comes with a practical travel case
No sense of isolation
Reusable
Motorcycling is something you want to enjoy. Unfortunately, motorcyclists often experience an annoying ring in their ears and a very tired feeling after a long ride. This is caused by the high volume of wind noise under your helmet. At a speed of 120km per hour, the volume of wind noise averages at 98 dB. This means that you already risk permanently damaging your hearing after just 7 minutes. You will also become tired more easily, due to which you are less focussed in traffic. In order to avoid this, Alpine has developed perfect hearing protection for all types of motorcyclists.
MotoSafe ear plugs attenuate harmful noises without giving a sense of isolation. Traffic, navigation, intercom and the motorcycle itself remain sufficiently audible, thanks to the innovative AlpineAcousticFilters. Alpine MotoSafe is available in different versions with protection adapted to the use. Racing on the circuit requires more protection than touring for example. Alpine MotoSafe ear plugs are made of durable and flexible AlpineThermoShape material. Thanks to the warmth of the ear, the soft material is shaped to the ear canal for a perfect fit. In combination with the soft filters, the earplugs fit perfectly underneath a helmet. AlpineThermoShape material does not contain silicone, ensuring that the earplugs do not sweat, itch or irritate. They can easily be worn all day.
These ear plugs come with a handy pouch that can be attached to a keychain or kept in your pocket, ensuring you will always have your earplugs at hand.
Related Items
Manufacturer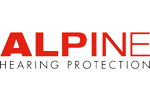 About
Alpine
Alpine is one of the few producers in the world that has hearing protection as a core business, with the primary goal of making hearing protection as accessible as possible. Additionally, the family company has been working for years to create global awareness regarding hearing protection. Alpine supply their products globally in 50 countries, to distributors, large retail chains, hospitality establishments, events and online shops among others. Furthermore, their products have come out on top in tests in various countries. Especially due to the development of the special AlpineThermoShape material and the AlpineAcousticFilters, their earplugs are unrivalled in terms of comfort and attenuation.
See all Alpine products…
Questions and Answers
Questions and Answers
No questions or answers have been posted for this product…