Auritech Biker Ear Plugs
Customer Reviews for Auritech Biker Ear Plugs
Press Reviews for Auritech Biker Ear Plugs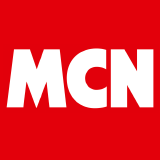 MCN 4th May 2016 Issue
Everyone wears earplugs on their bike, right? Wrong!  Having upgraded to a Suzuki GSX-R1000 with a rather loud exh...
Description
Auritech Biker Ear Plugs
Reduces wind and road noise
Intercom friendly
Enhances awareness
Comfortable to wear
Washable and re-usable
Patented ceramic filters
Sirens and horn still clearly audible
Suitable for all ages
The wind noise produced on a motorcycle can reach 105db; for spectators, levels up to 130db have been recorded! Research has proven that your hearing can be damaged with any noise level exceeding 85db, so it is essential to use hearing protection whenever possible. Developed over 20 years by leading experts, Auritech Biker Hearing Protectors are superior to traditional foam, wax and silicone earplugs. Auritech hearing protectors are precision tuned with patented ceramic filters to ensure maximum protection from dangerous levels of engine, wind and road noise. The unique filtration in these hearing protectors allows conversation, sirens and horns to remain clearly audible with no muffled effect. They are extremely comfortable to wear and suitable for all ages.

Auritech Biker Hearing Protectors are precisely tuned for optimum attenuation at the frequencies required by motorsport enthusiasts, particularly motorcyclists. The independently measured mean sound attenuation (EN352-2:2002) is 29.6db at the higher (most damaging) frequencies.
Manufacturer
About
Auritech
Auritech Hearing Protectors have been developed by leading European audiologists and hearing technicians for over 20 years. Their experience and unique technology mean that you are in safe hands when it comes to protecting your valuable hearing.
See all Auritech products…
Questions and Answers
Questions and Answers
After reading that some people have trouble fitting them, are they a one size fits all product or can they be purchased to be L,M,S.

April 15, 2019

They are one size fits all. The Pinlock earplugs are supplied with two sizes in the pack.

You won't get it cheaper.
Our Price Match Promise.