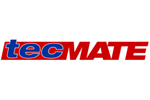 TecMate OptiMate Solar
Weatherproof outdoor solar battery charger with smart charge and maintain features
View full details
Customer Reviews
for TecMate OptiMate Solar
Description
TecMate OptiMate Solar
Ideal for 12V lead-acid batteries including AGM (MF), Standard, GEL and AGM spiral cell
Program control 4 stages, fully automatic
Charge time limit, safe to leave connected for seasonal maintenance
Maintain / test cycles: Keeps battery at 100% charged when not in use
Enclosure fully sealed (IP54)
Cable length 2m from panel to charger; 1m from charger to output connector.
Included accessories: 01 weatherproof permanent lead; 04 battery clamp lead
Operation temperature range: From -20ºC <-> 40°C
Ratings / approvals: CE, NRTL (UL & CSA), SAA (AU & NZ)
Warranty: 3 Years
The new OptiMate Solar range features a smart charger-monitor which provides battery status information when charging and when the battery is at rest overnight. The OptiMate Solar TM-522 2 Amp smart charger-controller has a 4-LED panel for comprehensive information on charge progress and battery status.

OptiMate Solar charge kits are fully automatic. Mount the panel in a suitable location to receive maximum sunlight, hook up the charger-monitor to the battery and walk away. No more battery problems.

When the panel receives sun, the SOLAR CHARGE LED blinks confirming solar power is being delivered and one of the three battery status LEDs (SAVE, CHARGE, MAINTAIN) indicates charge progress. OptiMate Solar converts low solar energy to a high pulse charge which improves solar charge efficiency. When night falls or if the smart charger-monitor senses no solar power is being delivered it changes into a battery monitor with one of the three charge status lights now indicating battery status every three seconds.

The weatherproof solar panel includes corner mounts for easy wall or roof mounting. Each kit includes a high intensity poly crystalline panel with a 2m power cable, an OptiMate O-1 weatherproof battery lead, an OptiMate O-4 battery clamp lead and the outdoor rated OptiMate smart charger-controller (TM-522) with a 1m charge cable.

Solar Panel Guide

| | 10W | 20W | 40W | 60W | 80W |
| --- | --- | --- | --- | --- | --- |
| Dimensions | 32 x 30 x 3cm | 45 x 36 x 3cm | 68 x 43 x 3cm | 68 x 65 x 3cm | 78 x 69 x 3cm |
| Ideal For batteries | 2-240Ah | 2-240Ah | 2-240Ah | 15Ah+ | 20Ah+ |
| Max current pulse | 2A | 2A | 7A | 7A | 7A |
Manufacturer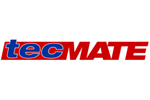 About
TecMate
TecMate was founded on 1st September 1994 in Belgium, to continue the development and manufacturing of professional battery charging, battery testing and engine troubleshooting and tuning tools aimed at the power sport, marine, automotive, light aircraft and industrial equipment industries. TecMate's professional charger knowledge and experience led to the design of the OptiMate battery saving charging method in 1995, with the purpose of saving AGM, GEL and STD lead-acid batteries that have stopped working simply due to neglect. OptiMate now also charges, tests and maintains lithium (LiFePo4) batteries.
See all TecMate products…
Questions and Answers
Questions and Answers
Which extension lead do I need from solar panel to charger, SAE63 or SAE73?

January 13, 2020

Either leads can be used, the difference is the length - SAE63 is 1.8m SAE73 is 4.6m

Which solar panel for 12 volt please

December 5, 2019

We can confirm that all options are suitable for 12V batteries.

You won't get it cheaper.
Our Price Match Promise.