Verified Customer Reviews for Richa Arc Gore-Tex Textile Jacket
Great Value and Quaiity
11 January 2022 by Duncan M
This jacket combines great looks and style with high quality fabrics, protection and workmanship. I use it throughout the year by taking out the thermal liner and wearing with jeans, or, in the winter with the zip-in matching trousers. It is completely waterproof in my experience (winter riding in Scotland) and very warm. I use this jacket over my air vest with a size up. Highly recommended.
Excellent service
04 January 2022 by Ian A
I ordered this online, Sunday night. It arrived as described on the Tuesday morning. I liked the fit of the jacket straight away but noticed that there appeared to be a manufacturing fault in that a small piece of velcro was missing on a front panel at the bottom of the zip. I contacted Sportsbikeshop and explained, received a return notice straight away. Dropped it off for the courier and as soon as it was in the system, Sportsbikeshop picked, examined and posted a replacement the same day so I received my jacket the following morning. Brilliant.
Richa Arc Jacket
16 September 2021 by John M
It's an expensive jacket but the fit is excellent, it's nice and light very comfortable on the bike. Only used on one trip so far, was caught in a two hour torrential downpour and it performed well. Just need to get the trousers now. Bought them in store , very good service as always.
Richa Arc Gore-Tex Textile Jacket - Black
12 February 2021 by Kevin G
Great fit and excellent quality. It makes you feel safer on the bike.
Superb! - should have bought it sooner!
03 February 2021 by Henry E
As the title suggests, I went back & forth about spending over £600 on a jacket, enduring wet rides in the process until I took the plunge. This is my first laminate jacket and the lack of bulk belies the performance it offers. Once I got the correct size (I was over cautious on size chart!) a few adjustments and I have a well fitting jacket although I do find the sleeves a little long but once the gloves are on and in a riding position, I don't notice it. I have remained lovely and dry despite riding in torrential rain, passing through the spray clouds thrown up by lorries- a sure fire way of finding any leak- the jacket has performed faultlessly. After the first ride in the new jacket- at night and yes, it rained! I did add a technical base layer underneath as I forgot the advice/feedback from riding buddies already wearing Gore-Tex laminates was that they don't feel as warm as a non-laminate type jacket. Since then, I look forward to riding to & from work whatever the elements are throwing at me. Another bonus, is that these jackets just shed the water & I was pleasantly surprised to put the jacket on one morning after having ridden home in the pouring rain the previous evening, to find it nice and dry- no lingering damp patches at all!
I have ridden with a chest protector for the last 8 years or so and have ordered the optional inserts that can be fitted to the pouches provided. They are on back order at the time of writing so I cannot comment on those here.
As I said at the beginning, I really do wish I had taken the plunge and bought this when it was first recommended to me - arriving at work or getting home, both warm and dry makes such a difference. This jacket performs, fits, has the latest CE armor and should be on everyone's list when looking at a quality waterproof jacket.
Excellent service
20 January 2021 by Paul
Excellent quality and really comfy, the jacket is a lot lighter than most others I tried
Brilliant Jacket
13 October 2020 by Anonymous
I already had a Cyclone Jacket but this is very a much a huge leap up. Fit is really good and the quality of the construction of the jacket is also excellent. Moreover, the jacket has been used in all weathers and has been superb with rain, wind and cold. I do prefer short gloves to go under the sleeves and you do need to be aware that the cuff does need to be slimish otherwise the sleeve zipper can have problems closing due to there being limited circumference available. I have a pair of Richa Gortex short gloves that fit snugly
under the cuff (even without the velcro); that said, I do like that there is not too much material spare around the cuff. Some have mentioned a missing storm collar which would be helpful at the neck although a 'buff' does a reasonable job. Overall, this is a really good, quality jacket.
excellent jacket
05 June 2020 by Chris B
expensive jacket but well worth it. SBS price matched this for me and some more. Quality is excellent, the plain look suits my bike perfectly. Fully waterproof and 27deg riding is a cool experience.
Took a tumble last weekend, landed hard and slid down the road. All the protection was in the right places, a few minor scuffs and a slight pull on back of shoulder after initial impact on the road. This jacket did its job perfectly. To me it's a premium price to pay for a jacket but after coming off it's worth every penny.
As always, first class service from SBS
Waterproof and fit for purpose
16 April 2020 by Stuart
As a newish biker, I inherited a second hand jacket and endured wet rides to work and had to dry and change at the start and end of day during Winter months.
Not any more, this jacket is truly waterproof. So much so that I can wear my work suit underneath and arrive to work dry and ready to go. It has endured the worst the weather had to throw at me in over the winter and is a lovely jacket with lots of pockets and a nice snug fit.
The fit is a little snug, I had to go for an XL and I usually take a M/L at 40 inch chest and 5ft 11". You might need to go a size or two up than normal.
If you want true weatherproof, then I would go for this jacket - matched with the Richa Atlantic trousers. Can't recommend more highly.
Truly weatherproof
22 January 2020 by Steve
Excellent fit, snug when adjusted correctly using the several adjustable straps and waist poppers. Several internal pockets and plenty of ventilation (yet to be tested as it's freezing here at the moment).
I have tested this in torrential downpours and the jacket kept me exceptionally dry, as the laminated features suggest, the jacket cannot "wet-out". The only thing this jacket is missing is a storm collar as water did start running down my neck on a motorway stretch, hence 4 stars.
Press Reviews for Richa Arc Gore-Tex Textile Jacket - Black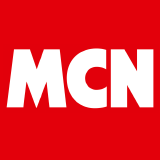 MCN 4th Nov 2020 Issue
Description
Richa Arc Gore-Tex Textile Jacket - Black
Gore-Tex laminated fabric to keep your dry
D3O armour at elbows, shoulders and back for your protection
Removable thermal jacket for the warmer days
Pockets for optional chest protection if required
Reflective elements for increase visibility
Attained CE rating prEN 17092-4:2018 A
Full five year warranty
The Arc GTX offers a unique combination of comfort and performance it sets a new standard in laminated motorcycle jackets. It has a sporty touring fit with pre-curved slim-fit sleeves and a detachable thermal liner for cold winter rides. The 2L Gore-Tex laminated fabric keeps you dry and warm at all times. The D3O protection at the shoulders, elbows and back will protect you against any sudden impact.

Size Guide

| | S | M | L | XL | 2XL | 3XL | 4XL | 5XL |
| --- | --- | --- | --- | --- | --- | --- | --- | --- |
| UK Chest | 38 | 40 | 42 | 44 | 46 | 48 | 50 | 52 |
| Euro Size | 48 | 50 | 52 | 54 | 56 | 58 | 60 | 62 |
Product Specification
Matching Trousers
Manufacturer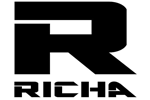 About
Richa
As a range, Richa motorcycle clothing has it covered with an extensive collection of both textile and leather garments to suit all types of rider. The brand consistently delivers both quality and style, without a hefty price tag attached. With over 10 years experience of producing product without compromise, Richa will undoubtedly continue to grow, particularly as it's range is constantly evolving to take the latest biking trends into account. As one of UK's most popular brands, you'll always find us featuring the entire Richa motorcycle clothing range particularly as it achieves one of our highest levels of customer satisfaction, just check out the reviews!

You won't get it cheaper.
Our Price Match Promise.