Verified Customer Reviews for Kriega Drypack Tail Bag
Has lived up to expectations
17 November 2023 by Pete
I bought this for a 1hr commute on my XSR wearing a backpack was starting to be a pain, and I'm super happy with it.
Fitting it was simple, I'm confident it will stay put as the fixings are really secure and I can fit my laptop, drawing tablet a change of clothes and some other bits in there easily.
I got soaked the first day I took it out and my stuff stayed dry as a bone.
Good Quality
25 July 2023 by Rab T
Great bag for a weekend trip away. Waterproof so far.
Excellent Dry bag
15 July 2023 by Leigh A
Amazing dry storage bag, first day of use and I got caught in the worst downpour I've ridden in. My laptop and work clothes stayed completely dry.
The bag itself is quick and easy to fit each time, no more having to bungee my bags down. The bag material is lovely and think and looks like it'll out live me. The only shame is it doesn't have multiple storage compartments, just the huge storage one and another smaller one the sits on the top of the bag, just means all my work passes and keys become buried.
Excellent quality bag
09 July 2023 by David B
Bought for first road trip on new bike. Totally waterproof against the Scottish rain. Easy to fit and nice and secure on the bike.
Great product!
06 July 2023 by Eric W
Absolutely love this Drypack. Great quality as usual from Kriega, coupled with additional versatility to expand luggage system if required. Easy to fit and v.easy in use. Haven't tried out in downpour yet, but have no doubts it will be up to the job. Cracking SBS service too!
Fantastic
05 July 2023 by Alistair T
Bought this bag for some extra storage on a camping trip round the west coast of Scotland where it really tests how waterproof your kit is. Fair to say this bag passed with flying colours.

Very easy to fit as it comes with straps, plenty of space for spare clothes shoes (I'm size 7) and some warm kit, also the option to easily add on other kriega bags is a bonus.

Although it is the pricey end of the scale, I think its well worth it's money.

Typical Kriega
02 July 2023 by Anonymous
Large enough for a week in the Alps. Small enough to mount it neatly on a StreetTriple
Perfect for a weeks touring
19 June 2023 by James
Absolutely perfect. Fitted everything I needed for a week touring the NC500.
Does the job
27 May 2023 by Anonymous
Well constructed and plenty of room for my laptop and office clothes. Fitting is really straightforward and sits very securely on the bike. Expensive but should hopefully last for a long time
You get what you pay for - quality!
18 May 2023 by Chris
This may be one of the pricier options when it comes to luggage - but one look at it (and its fittings and fittment ) tells you why. Excellent quality, will be looking to add more Kreiga luggage (when I can afford it!)
Great quality and usability
11 March 2023 by Simon P
Having lived for the past few years with some cheap and nasty luggage, I bought the US30 as a long weekend away bag, as ever with this brand, it is great quality and very practical, would highly recommend.
Quality Product
28 February 2023 by Patrick S
As per previous reviews this is a great bit of kit. It took me some time to find the most suitable fixing points under the seat of my BMW R 1200 R and I may still alter the position of the fixing straps, which is easily done. I do have the BMW side panniers but find them heavy and overly wide which impacts filtering. I reckon a top box (I know they are ugly) packed with essential and easy to access items and the 30 litre Kriega attached to the pillion seat packed with clothing etc. I am good to go for a few days and more. Excellent service from SBS as usual.
Tough, Dry, Versatile
23 January 2023 by Andrew E
Bought this after buying the 20ltr version and finding it just too small. This feels like it's twice the size, not just 50% bigger, and ofc SBS usual customer service was fantastic and changed it no questions asked, even though I did inspect the 20ltr in the shop before buying it.

The anchor points are really rugged and the hooks allow me to fit and remove it with just a bit of grunt and still hold everything robustly in place. I fit a full change of clothes, a laptop, pair of shoes, thermos mug and coffee press in it, and still have space to roll it up 25%. I have ridden with this in some appalling weather and everything remains perfectly dry.

Costs a bit more than others but in my opinion well worth the price.
Kriega
16 November 2022 by Steve C
Excellent Service and a great product, performed great in the rain, totally waterproof.
Excellent Product
20 July 2022 by Robert C
This tail bag oozes quality and looks the business. Easy to fit the straps around the m/c frame (Triumph Bonneville). Confident this tail bag will not fall off, holds more kit than you initially think. Not used it in the rain yet but I am sure it will pass that test as well. Delivered less than 24 hours after ordering. 5 star product and service.
US 30 Drypack Tail Bag
14 June 2022 by Michael J
Usual excellent quality from Kreiga.
Use a fitting kit if one is available for
your bike. Seams fiddly at first but
very secure once you get the hang of it , even on a Ducati 848. Very waterproof . Easy to combine with
other Kreiga tailpacks - 10/20 ltr.
Bought my first 10 years ago -still use it.
Kriega dry pack us 30
03 June 2022 by Scott S
Absolutely over the moon this product is excellent very easy to install and so quick to remove and care away I have recently traveled to France and Spain and this was superb compact and accommodated all my luggage

I have recommended this bag to a friend and he has purchased 1

5 star all the way ????
Top Product
14 May 2022 by Anonymous
Excellent quality tail pack with easy fitting options. The internal liner means everything stays dry even on the wettest of rides. Highly recommend.
Description
Kriega Drypack Tail Bag - US-30
Large 30 litre internal capacity
Adjustable shoulder strap included
Universal fit, ideal for any style of bike
Hard wearing 420D Cordura construction
Fully waterproof, no rain cover required
Roll-top closure with large opening
Removable liner for added weatherproofing
YKK water-resistant zips used throughout
Rear mesh pockets ideal for small items
Connection points for other Drypacks
Aircraft grade alloy hooks for easy latching
Hook straps and subframe loops included
Dimensions: 445(H) x 295(W) x 225(D) mm
Weight: 1000g
Product Videos

Kriega bags: are they worth it?
Product Specification
Tank bag conversion
Manufacturer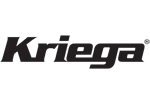 About
Kriega
Designed in the UK by a dedicated team of motorcyclists. Kriega motorcycle backpacks, bike packs and accessories offer innovation, along with the highest standards of functionality and craftsmanship. Kriega kit is built to perform with an exceptional 10-year guarantee on all products.

You won't get it cheaper.
Our Price Match Promise.