Verified Customer Reviews for HJC R-PHA 70
Good option for glasses wearers
05 December 2023 by Jack P
Very impressed with this helmet. I wear glasses and after removing the ear pads, they fit great. No issues when using the internal sun visor either. (Recommend removing breath guard if wearing glasses).
Feels very premium and worth it for the relatively low cost compared to the bigger name brands.
Great helmet as expected
04 November 2023 by Simon
What a great helmet an upgrade in a previous HJC - it's so quiet and fits perfectly snug. The visor mechanism is smooth and much easier to operate.. all round great helmet
HJC RPHA 70 Carbon
20 October 2023 by Neville G
Fantastic helmet, that is light and comfortable to wear all day. I recently did a 430 mile day while wearing this and got off the bike feeling like I'd never had a lid on my head.

I bought this to replace my Arai Dark Citizen lid, which cost far more, and although more plush inside, weighs a tonne.

The fit, finish and sound proofing are all good - this is my second HJC helmet and it won't be the last.

My Sena 50R intercom fitted easily and the speakers were far enough away from my ears to avid contact all day.

Overall, I am delighted with my new HJC.
Style: Reple Carbon Black
Surprisingly, very, very good.
19 October 2023 by Steve
1st non Arai lid I have purchased in 20 years. £249 in the sale, feels more like a £500 helmet.
Very light, did a 6 hour ride with it on the 1st wear. Minimal neck ache. Vents are well placed and kept me cool in the heat. Visor mechanism is excellent and, came with a pinlock insert. The drop down sun visor is a revelation, so easy to use, great when filtering on a hot day.
The only thing I missed from my Tour X4 was the peak, riding west into late afternoon sun. That being said, if I went for a long ride today, I'd be grabbing the HJC. Great bit of kit.
Great helmet
14 October 2023 by Simon
Really like this helmet. Fits well with good ventilation.

SBS were really helpful in sizing too.
Looks and feels great, go up ONE SIZE
03 September 2023 by Nicholas S
My previous helmet was an HJC it was a comfortable fit at Large 59-60 (as all my helmets are), I bought this in same size and I nearly couldn't get it on my head, go one size up. I got XL and it's still snug but feels right. Lovely helmet the Matt finish looks amazing, the vents are really easy to use and all the materials are top quality. I've taken one star off because so far the pinlock hasn't worked very well and I can't seem to close the visor fully without steaming up, so I will have to try adjusting.
Great helmet
23 August 2023 by David R
Third HJC I've bought. Highly recommended. Had problem with this Kate's one which Sportsbikeshop sorted impressively quickly.
HJC R-PHA 70 - Shuky Blue
17 August 2023 by James M
Delighted with this helmet, great price, good ventilation and comfortable from the off.
Lightweight and looks great.
Hjc helmet
26 July 2023 by David L
Great fit tighter than expected worn it around the house moulding into my head with wearing , excellent quality yet to try it out on the bike but lighter than my shoei neotec as expected and pin lock included quality belays the price would recommend



HJC RPHA 70 Carbon
15 July 2023 by Steve A
I usually wear shoei or AGV so this purchase was a bit of a gamble for me.
Quality is good, nice and light and has a premium feel to it.
Fitting is quite snug compared to a shoei, so something to bear in mind. Not as quiet as I had hoped but better than my last modular helmet that let in too much noise.
Style: Reple Carbon Black
Comfortable and great value
12 July 2023 by Scott
This was a replacement for my RPHA-70 Gaon which my girlfriend dropped 15 months into its life…
This is a 'cheaper' version that I found but there is no compromise in quality, the comfort is perfect and the vents keep the lid nice and cool in the summer. The integrated pin lock and sun visor are great additions and I can wear my glasses without them becoming uncomfortable. I haven't quite worn it in yet but there are no pressure points and I haven't experienced any discomfort. I went for the same size as previously and it is a perfect fit as expected. I really like the matt titanium colour too. The only difference with the previous version is that the pin lock was already installed in the Gaon version but I did buy it from a different store. Changing the visors was simple instead of fitting the new pin lock.
Overall, 10/10, no complaints at all.
Hjc r-pha 70 white helmet
07 July 2023 by Des M
Excellent fitting helmet, light and quiet and brought at a good price and very good service.
Great helmet
05 July 2023 by Bogumil
Very comfortable and quiet, build quality and materials great throughout. Upgraded from Shark helmet and while not a night and day difference it's well worth an upgrade if your budget allows.
Decent quality and comfort
30 June 2023 by Nicolae C
Only wore this one 4 or 5 times and the fit and comfort are spot on.

It is light being carbon fibre shell but unfortunately is not as soundproof as the reviews say.

Visor offers great visibility and the fact that it has that lock, once you close it you're sure that no matter how fast you go it will not open but the the top left vent doesn't really want to stay closed. It clicks when you open it but when you try to close it, it doesn't have that feel to it like the one on the opposite side has.
Style: Reple Carbon Black
HJC R-PHA 70 - Erin White
21 June 2023 by Anonymous
Have a come from a hjc cs10. Super lightweight in comparison. More vents that I know what to do with. Very comfortable especially for glasses wearers. Overall an amazing helmet.
Quiet helmet
18 June 2023 by Anonymous
Bought as an alternative for my Arai Quantic , sizing is a lot different to what I'm normally used to and l had to exchange my original purchase for a size bigger , all in all this lid is fine , a lot quieter than my Arai the sun visor is handy and the top vent is great , if I'd paid full retail I'd be a bit underwhelmed, fortunately I got this helmet for a great price so happy days
Awesome helmet
17 June 2023 by Anonymous
It's a great helmet, comfortable and light. Very good quality outside and in.
I recommend for everyone who looking good quality helmet.
Style: Reple Carbon Black
Brand new helmet
06 June 2023 by Anonymous
This helmet is exceptionally comfortable after trying on multiple helmets then pulling this one on the difference was instantly noticeable by a considerable margin. The build quality stands out the shape and design shouts quality the operation of the sun visor is good the sun visor is in the correct position really like this helmet. And the price was the best. It also came well packaged. With a cloth bag etc.
Style: Reple Carbon Orange
HJC's latest high-spec sports-touring helmet, released in 2017, has impressed me a lot in the 2000 miles I've spent w...
Description
HJC R-PHA 70 - Shuky Blue
Carbon fibre, aramid and carbon-glass hybrid fibre shell construction
Enhanced shock-resistant performance and lightweight design
Multi cool interior with advanced anti-bacterial fabric
Moisture-wicking lining for quick drying and comfort
Emergency interior removal system for ambulance crews in case of an accident
A double D fastening system
Internal drop down sun visor
Large aperture quick release visor
Pinlock anti-fog lens included
HJ-26ST visor fitment
The R-PHA 70 is an ingenious combination of the super light race helmet R-PHA 11, with a fully prepared comfort-orientated touring helmet. The shell and components have been carefully engineered to enable the helmet to be equipped with an internal sun visor while weighing the same as the track-focused R-PHA 11. It features a large aperture, lockable, quick release visor to offer confidence-inspiring visibility and generous, controllable ventilation at the top, front, side and rear of the helmet to adapt for all riding conditions.
Product Videos

HJC RPHA 70 video
Product Specification
Variants
Visors
Manufacturer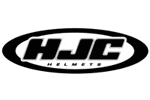 About
HJC
HJC have been designing and manufacturing high quality protective helmets since the early 1950s. In 1971 the factory turned all of its attention to motorcycle helmets and set itself the simple goal of providing high quality, comfortable, and reasonably priced helmets to motorcyclists throughout the world. This goal came a step nearer during the 1990s when HJC became America's top selling motorcycle helmet - a position it's held ever since. Today HJC helmets are available in every corner of the globe and are, quite simply, the world's biggest helmet brand, producing more motorcycle helmets than any other marque. The range now encompasses the full spectrum of helmet types, with the widest selection of graphics, materials, and price points.

You won't get it cheaper.
Our Price Match Promise.