RST Pro Series Adventure-X CE Textile Jacket - Black / Black
Customer Product Reviews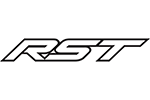 View Product Details
August 11, 2022
Fine piece of kit.
Excellent jacket, fits me and look's the part. Very happy.
July 1, 2022
Green Meanie - can't fault it so far!
Looking for a replacement jacket, so pleased with the RST. Great fit on the bike, sized perfectly (44/L) feels spot on for me with or without the liner, loads of ventilation and armour that doesn't feel intrusive. A quality piece of textile engineering.
June 22, 2022
Best jacket I have bought for years
Really comfortable , the ventilation works well to keep body temp under control . Rain roles away easily and up to now its kept me dry . Quality seams and zips add to its robust feel .
June 4, 2022
So pleased
Spoke to SBS who recommended going up a size - which I did. Fits great. Having only focussed on budget brands in the past, this was a step up for me. So pleased with the decision. Quality is excellent I can see that paying more is worth it. Have already got it wet - stayed nice and dry. Will go for the Nixwax that others have advised.
May 11, 2022
Fantastic
Well made, warm removable liner and plenty of pockets/vents. Highly recommend
May 11, 2022
RST adventure X jacket
Great jacket exceeded my expectations, well made built to last.
May 9, 2022
Great quality jacket
Got this jacket for just over £200 from SBS and I have to say the quality is brilliant comes with CE Level 2 armour in shoulders elbows and back , waterproof and thermal lining slightly on the heavier side hence good not great but that is my only negative , I would highly recommend this jacket does wet out but treated mine with Nikwax for when the lining is out works a treat nice and dry.
May 8, 2022
Second skin
Wearing this jacket feels like wearing a custom suit. Elbow pads comfortable and located in the right place. Arms adjusted can either be loose or snug. Even with the lining in is nice and snug but not restrictive. Its got pockets everywhere.. air vents are amazing, great air flow on those warm runs. Water pouch holder with hole for drink hose is a nice touch.
April 27, 2022
One of the best jackets I've ever had
Good quality, plenty of storage ie pockets. Handy carry bag on back which can be removed.
April 19, 2022
Great value and well made
This is an updated version of my last RST suit which I loved. Used that for about 10,000 miles over 4 years in all weathers. Expecting this to perform just as well. As other reviews it will not withstand torrential rain but not expecting that. It's great in better weather when the vents really work. But the removable lining also makes it toastie on cold days. Fantastic value in the sale, well made, good pockets and armour. Size wise I went up THREE sizes - normally take a 42 and a 48 is what I needed (whereas the trousers are spot on sizing)! Suggest keeping it washed and reproofed with Nikwax to keep it performing well.
April 11, 2022
Excellent
Really pleased with this coat. Well made, lots of pockets, comfortable fit and really like the styling. All in all highly recommended.
April 11, 2022
RST jacket k
The design is great. Fits really well. Warm - tested at 0 degrees. A bit heavy but with all the protection and lining that's how it is. Very happy with the purchase.
April 8, 2022
Great jacket
Bought in the sale, great price, excellent service. Very happy with the jacket.
April 8, 2022
Fit for purpose
I looked around at a number of jackets and matching trousers for a period of time before selecting this RST outfit. Not only is it "fit for purpose" but "fit for person". It is without doubt the best fitting jacket Iand trousers I have ever owned in 50 years of Motorcycling. Flattering to wear with high levels of protection.....just in case..love them
April 7, 2022
Good quality jacket
So far so good, but I haven't had chance to really put it to a thougher test. It does seem a little drafty on a cold morning so having to wear extra layer to compensate
April 7, 2022
Great Jacket
Bought this as a cheaper summer alternative to my Rukka. Wore it last weekend and it was spot on, I wanted the more colourful one to match the bike but that wasn't on a special offer. Great service as normal from Sportsbikeshop
April 5, 2022
RST Pro Adventure-X Textiles
Really pleased with the jacket and trousers so far. Look and feel well made. Very comfortable to wear. I can feel the protection in the right place. I personally don't use the removable thermal pieces, ever!! I must have been a polar bear in a previous life. These thermals are a bit "puffy" for my liking any way. I prefer much thinner layers which I can control. Not tested it in the rain yet, that joy still to come. I found the jacket to trousers tricky but guess that is the stiffness in the newness of the fabric. Think I made a good choice and again I think great value. Pocket are good as are the press studs. Good gear
March 17, 2022
RST jacket
Had to wait a while for new stock to arrive, but worth the wait, good solid construction., comfortable on the bike, waterproofing not tested yet but bought this jacket based on the reviews.
December 18, 2021
Brilliant Product worth it.
I have not used so Far but because I am using Motorbike stuff from more than 15 years so i can touch and tell the material,price and worth of Product So far RST PRO series adventure-X textile jacket have good protection (back,elbow and shoulder) And very Good Quality for Raining You Can use all day in raining But in 5 hours very Heavy raining you need to Check from inside but if you can use over jacket waterproof coat you will wear whole day long Good material and price a bit expensive but worth it to experience them.
December 11, 2021
Excellent jacket RST Adventure-x and trousers
Great fitting jacket with loads of vents for when the warmer weather arrives. Warm and waterproof for this time of year. Full armour included. Have the same trousers only in black. Quality kit. As usual SBS have the best no quibble service and pricing. Saved £139 on jacket and trousers compared with retail price locally.
PLEASE NOTE: The views and opinions expressed in the above reviews are solely those of the author and are not necessarily representative of the views of SPORTSBIKESHOP LTD.