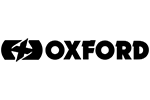 Oxford Heated Advanced Hot Grips - Adventure
Verified Customer Reviews for Oxford Heated Advanced Hot Grips
Heated Grips Yamaha TDM
13 August 2023 by Anonymous
Grips are well made with clear installation instructions.
SportsbikeShop delivered item within 24 hours of ordering.
Oxford heated grips
11 April 2023 by Daniel O
Excellent perfect for all year round motorcycling I fitted the Oxford grip's to a Yamaha t7 and they are better than the Yamaha ones that are on my tenere 1200 very happy
Great Service
21 February 2023 by Neil B
Fitted grips which were easy to do, wiring a little bit of a task as had to remove a lot of bodywork to hide the cables but well worth the effort. They heated quickly upon testing and easy to change level of heating. Not tested on a ride yet but everything looks positive for toast hands.

SportsBikeShop did everything they promised including price matching which was validated within 1/2 hour. Excellent customer service and next day delivery what more could you ask for?
Toasty heated grips
05 January 2023 by Anonymous
A great product from Oxford that does what it says on the tin. Good tech support from them too when I had an issue fitting. The issue being the twist grip on my BMW was 26.5 mm not the standard 25mm. And it goes without saying SBS was their normal 5 stars
Great grips
03 January 2023 by Robert G
I have found Oxford grips to be the best around
Brilliant
25 November 2022 by Anonymous
Fitted to my new Tenere World Raid. Excellent product, amazing SBS service.
Heated Grips
02 November 2022 by Andy W
Fitted easily and so nice and warm! Winter's coming eh??
Great price from Sportsbikeshop on these.
Highly recommended.
Quality Heated Grips
21 October 2022 by Edward L
Quick turnaround service as always from the go to company. Top quality product at a good price
Brilliant Heated Grips
13 October 2022 by Andrew B
These fitted easy and work as described getting very hot on max setting
Reliable as ever!
28 September 2022 by Anonymous
Both the Sportsbikeshop service and Oxford heated grips as reliable as ever. My go to solution for biking. Used Oxford grips many times and they have always performed well and simply done the job for a fraction of the cost of OEM fitments
Adventure heated grips
14 May 2022 by Anonymous
Just fit on my CRF 250 Rally.Great price and usual fast delivery from Sportsbikeshop. Grips have many settings and work very well.
Oxford Advanced Heated Grips Adventure
03 May 2022 by Paul C
Easy to fit to my Himalayan with a little trimming. Also managed to fit my Grip Puppies over the top of the heated grips.
I'm now ready for the cold days of winter....even though its only April!
Great price fast delivery
Best grips for the money
23 March 2022 by Bob
Very quick to heat up and a good feel to the grips and these have the newer connectors which are much better when fitting and waterproof. There really is nothing on the market to match these for price/ quality....
Oxford Adventure Hot grips
08 March 2022 by Anthony H
Very pleased with the hot grips. Easy to fit connectors, get nice & hot, & will shut them selfs off if you forget too, excellent value for money.
Bargain!
21 February 2022 by David A
Great product and a doddle to install, just need to be careful when cutting the grains to size! For the money nothing comes close on quality and reliability is well documented.
Very good
15 February 2022 by Adrian R
Full rating, excellent for the job. Fitted to all of our enduro bikes, just what you need for the faster road sections when the cold gets onto your already wet gloves.
Great all-round hot grip
09 February 2022 by Carlos N
I've installed this hot grip on my MT - 03. It's great, and really recommended for basically every motorcycle, especially riding in the UK winter. Perfect for couriers or who uses the bike for long distance, all day riding!!
Can simply be cut down to the size of your handlebars, really good material and grip, most importantly heats up very well with all its different settings level.
Toasty
02 February 2022 by Mohammed N
Very happy with this product. Better than the overly priced OEM options.
Description
Oxford Heated Advanced Hot Grips - Adventure
Weather proof construction
Nine heat settings
Intelligent heat setting memory
Battery saving mode
Optimised tread pattern
Simple installation
Length: 132mm / 122mm
The Oxford Advanced HotGrips feature 9 heat settings to give increased control for the perfect operating temperature with LED lights to indicate the level. The intelligent heat setting memory function stores the previous heat setting and defaults to this at power up, saving time when in regular use. The heat controller uses a sealed-for-life welded case construction for long term durability and weather proofing along with weather proof power connectors to further protect the HotGrips against the elements. The battery saving mode protects against flat batteries. If you forget to turn the switch off, it will do it for you. If the engine is switched off, the grips will automatically turn off until enough power is available. This eliminates the need for the user to buy and fit relays. The grips have ergonomically engineered surface structures to optimise riding performance. Thicker rubber in areas of maximum wear ensure high levels of grip and vibration absorption. Thanks to their unique expandable design and fool proof wiring loom, HotGrips are extremely easy to fit. Connection to the motorcycle could not be simpler. Simply connect the two ring connectors to the battery.
Manufacturer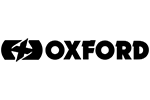 About
Oxford
Oxford was established in 1973 and has grown into a leading global supplier of motorcycle products. Its vast range encompasses everything to improve life on two wheels: from clothing and helmets to accessories, hard parts, locks, luggage and much more. Products are designed in-house by a team of active enthusiasts and skilled technicians, based at the company's purpose-built headquarters in Oxfordshire. With the support of the latest CAD technology, a 3D printing suite and a fully equipped test laboratory, Oxford invents, develops and refines its products in pursuit of the best experience for two-wheel enthusiasts. Oxford employs over 150 staff and has ambitious plans for further growth in both the UK and globally.
Questions and Answers
Questions and Answers
Hi there I have a 1050 V Strom 2022 would these grips fit that bike as the Suzuki one's I have ATM are a pile of **** I take it that these actually get hot (had oxfords before and loved them nice and hot) I can only just feel heat through the summer gloves hence why I am looking at changing them for the oxfords.

February 14, 2023

Providing your bike has 22mm handlebars then these should fit no problem. However, we would suggest measuring the lengths of the grips currently on the bike, and then comparing those against the lengths found on the various product pages to see which variant will be the best fit for your bike (Sports, Touring, Adventure etc).

Will these fit a 99 srad?

December 11, 2018

You require the Sports grips for your Suzuki.

Are these suitable for a 2017 vstrom 650

November 23, 2018

These grips are suitable for 22mm handlebars and the maximum uncut and minimum trimmed length is 132mm and 122mm.

Can these grips fit for FORZA 125.

August 28, 2018

These grips are for adventure style bikes, on a scooter the best fitment would be the Oxford Heated Hot Grips Light - Scooter.

Hi what size can these be cut down to? Thanks

February 20, 2018

Minimum grip length is 122mm.

You won't get it cheaper.
Our Price Match Promise.