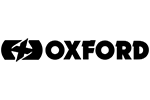 Oxford Heated Premium Hot Grips - Adventure
Verified Customer Reviews for Oxford Heated Premium Hot Grips
Premium Hot Grips
26 November 2023 by Alan B
Bought these to put on the Bonneville, brilliant piece of kit, easy to fit with clear instructions.
Good value
23 October 2023 by John E
I have bought several Oxford heated grips over the years for different bikes work well nice and warm on mid settings very hot on max, just one small complaint the glue is super glue and doesn't work that well, seems to break down after a few heat cycles would be better with rubber based glue.
Great service from sportsbikeshop as always.
Oxford premium hot grips the best
13 October 2023 by Anonymous
Great product and excellent service. Very good price and high quality.
Great as always
30 September 2023 by Martin G
Great grips from Oxford as usual, would have given a 5 if Oxford could sort out the poor connection blocks, every product they do is tricky with blocks.
Top marks for SBS service is top notch
Top service and price
12 September 2023 by Tony F
2nd set of these purchased after changing bike. Bit of hassle to fit but once on they work well. Service from Sportsbikeshop was excellent as usual. Very quick posted and was the cheapest I could find.
Great heated grips
20 July 2023 by David P
These are the go to heated grips. very easy to fit and work very well.
Great service from Sportsbikeshop. Have purchased from these guys many times.
Good value
25 April 2023 by Anonymous
Good value but fiddly to fit on a Guzzi V85tt. Needed a Dremel to open the throttle side by a good 0.5mm. Connectors are poor. Gets very hot and at £200 cheaper than Guzzi option they are very cheap.
Great heated grips
22 March 2023 by Simon
Easy to install, clear instructions and work great!
Oxford Hot Grips
08 March 2023 by Russell W
Very easy to fit these grips, quality item. My only concern is the cable connections, waterproof ones would be far better imo. Control panel fixes easily to clutch perch with the included bracket.
Warm grips, not hot
23 February 2023 by Kenny
Not very impressed with these grips on my Vstrom 1000. They take a while to warm up and don't get very hot. I had some R&G hot grips before on a XJ 900 that were really hot by comparison. I was out today for a run for about 1.5 hours mainly on motorway in about 4- 6 C temperature ( snow on the tops of nearby hills). The grips never really got hot enough and left the tips of my fingers cold. They don't seem to get warm at low, cruising revs and get hotter when revving higher in town. Probably won't buy these again as not really worth the extra money in my opinion.
Reliable, well made and good value
15 February 2023 by John
Having used Oxford grips on various bikes over the years I expect them to give the same reliable performance. Would recommend to anyone.
Fantastic addition
30 January 2023 by Christopher B
Great addition to my off-road bike.
Good value, and so easy to install!
An excellent quality product
25 January 2023 by Ken M
The Oxford heated grips are a considerable upgrade to the older versions.. Reasonably easy to fit and wire up it is obvious a lot of thought has gone into their design.. The auto shut down is especially appreciated should the rider forget to switch off.
Have been riding in sub zero conditions and have to turn the temperature down to 50 percent after the initial warm up period. An essential addition if you want to continue to ride in the winter. Thank you Oxford.
Oxford heated grips
16 January 2023 by Anonymous
Fitted to triumph scrambler 900 easy to fit work really well great service from SBS as usual
Toasty hands
24 September 2022 by David B
As other reviews suggest these are great heated grips. Well thought out and good reliable quality. I didn't want to risk frying my electrics or draining the battery with cheap eBay copies.
The bracket takes some thought before fitting the controller, but I suppose there are so many bikes that not all options can be supplied. I had to straighten my bracket to obtain the correct position on a CRF250L, as it clashed with the mirror stem.
Unsure why there are different names for the differing length of grip (adventure, sport, etc). It would be far easier to just have sizes rather than types when all that changes are the grip length and occasionally the pattern.
Overall good quality and easy to fit.
Newer type available with better water resistant connections, however the discount available for the older model was too hard for me to resist.
Best Heated Grips By Far
23 September 2022 by Andrew B
Excellent grips very easy to fit and were the perfect length for my Yamaha 700 Tenere.
Merlinn Hammer jacket
22 September 2022 by Victor W
An excellent product for the urban fider. Styled for a casual look and including fully approved ce safety pads.
Excellent value
23 August 2022 by Keith M
Although not fitted yet these look to be good quality with full comprehensive instructions. I've knocked one star off, hence 4 *'s. I did this as I personally do not like the Tamiya plug connections, too bulky and generally not the best of options. I'll be replacing them with smaller connections. Secondly, the mounting plate supplied is not universal enough. I believe a manufactured handlebar mount would be far more useful. I have purchased said aftermarket mount. With the caveat of my own opinions I'd recommend these grips. As always though, an excellent service from Sportsbikeshop.
Description
Oxford Heated Premium Hot Grips - Adventure
Square tread pattern for medium wear
5 heat settings
Diamond tread where maximum grip required
Waffle matrix at fingertips
Raised buttons for use with gloves on
Battery saving mode
Handlebar switch bracket included
Rain proof switch
Draws under 4A
Suitable for 22mm handlebars
Length: 132mm / 122mm
Moulded wiring arrangement is both durable and discreet, 1-piece moulded construction ensures unrivalled performance and reliability. Grip design fits the vast majority of bikes, but can be cut down to size if required, intelligent electronic temperature control comes complete with mounting bracket Soft ultra-grippy rubber provides comfort and feedback.
Product Videos

Fitting guide
Manufacturer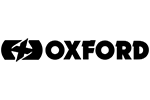 About
Oxford
Oxford was established in 1973 and has grown into a leading global supplier of motorcycle products. Its vast range encompasses everything to improve life on two wheels: from clothing and helmets to accessories, hard parts, locks, luggage and much more. Products are designed in-house by a team of active enthusiasts and skilled technicians, based at the company's purpose-built headquarters in Oxfordshire. With the support of the latest CAD technology, a 3D printing suite and a fully equipped test laboratory, Oxford invents, develops and refines its products in pursuit of the best experience for two-wheel enthusiasts. Oxford employs over 150 staff and has ambitious plans for further growth in both the UK and globally.
Questions and Answers
Questions and Answers
Hi would these Oxford heated premium hot grips (adventure fit my 2022 royal Enfield scram also a 2005 triumph bonneville please.

March 10, 2023

Providing your bike has 22mm handlebars then these will fit no trouble at all, however we would suggest measuring the lengths of the grips currently on your bike, and comparing those against the measurements found on each individual product page (Sports, Touring, Adventure etc) to find the grips that would be the best suited for your model bike.

just like to double check that these will fit my yamaha FJR 1300 ( 2003 ) many thanks....

February 6, 2023

If your bars are 22mm, these grips will fit. However you will need to measure the length of your current grips, and then compare those to the measurements shown on each of the individual product pages to see which will be the best fit for your bike.

Will these grips fit a 2017 BMW R1200R?

April 16, 2019

We would think that the Touring or Sports grips would be a better option. The end of the grips may need trimming to fit - the maximum uncut and cut lengths are shown on each item. If you can measure the grips that are already fitted, the ones to purchase are the grips that require the least trimming to fit.

Do these heated grips come with 3 year registered warranty?

January 4, 2019

The premium grips have a two year warranty, the Advanced grips have a three year warranty.

Are theses suitable for 2016 V storm DL 1000.

December 31, 2018

The end of the grips may need trimming to fit - the maximum uncut and cut lengths are shown on each item. If you can measure the grips that are already fitted, the ones to purchase are the grips that require the least trimming to fit.

Are these the best suitable for a Lexmoto Adrenaline? Many thanks

December 10, 2018

The end of the grips may need trimming to fit - the maximum uncut and cut lengths are shown on each item. If you can measure the grips that are already fitted, the ones to purchase are the grips that require the least trimming to fit.

Which heated grips should I buy for my triumph Tiger Sport 1050? 2016 model.

November 5, 2018

Either the Sports or the Touring will be fine. The end of the grips may need trimming to fit - the maximum uncut and cut lengths are shown on each item. If you can measure the grips that are already fitted, the ones to purchase are the grips that require the least trimming to fit.

Would these grips fit a Honda CRF 250L 2016?

December 23, 2017

As long as you have 22mm bars fitted,measure your existing grips and the grips to go for are the ones that require the least trimming. The maximum uncut and trimmed lengths are show on the website(for the Adventure grips these measurements are 132mm / 122mm)

You won't get it cheaper.
Our Price Match Promise.