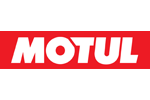 Motul P2 Brake Clean - 400ml
Verified Customer Reviews for Motul P2 Brake Clean
Quality cleaner
15 November 2023 by Tom
Great quality product from Motul at a fair price as always. Bottle has a high quality spray nozzle & straw. Works a treat and smells great too.
It cleans
16 October 2023 by Dom
Does what it's made to do
Fantastic brake cleaner
27 March 2021 by Graham B
I use this break cleaner all the time now and it has become my favourite.

Very easy to use and very effective at cleaning the breaks. Don't let your beautiful ride run on dirt and lack of maintenance.
A happy bike makes a happy biker.
Great casual boot/trainer jacket! But you have to
22 March 2021 by Dom M
Simple, self explanatory product. Does what says for a good price.
As useful as fuel in your bike
19 January 2021 by Graham B
No one wants salt or rust on the disc break. It's a costly bill if you don't care for your brakes... which you should.

You shouldn't buy all that good gear & expensive bike just for you to cheap out on maintenance.
Great brake cleaner
16 June 2020 by Blazej
It really helps to wash out the oily residue and also stops brakes squeaking - at least for one or two rides. I noticed it keeps brakes in their highest performance.
Doesn't last long.
Great stuff
10 May 2020 by Anonymous
Very good stuff. Stocked up on this.
Does what you expect it to do
11 April 2020 by Anonymous
Really. Happy with this I clean my brakes after a few outings. Seems to be stronger than other brake cleaners will buy again
Great product
19 August 2019 by Wayne B
Does what it says on the tin
Best product
03 May 2018 by Eduardo
Best product to care about your brakes and bike.
Very good cleaner
24 August 2015 by Thomas Z
Can be used on brakes as well as anything else that needs degreasing. Not sure about how harsh it is on the paintwork but it does what it says and it does it well.
Doesn what it says on the tin
31 July 2014 by Ryan D
I had quite a build up of muck on my exhaust from the chain and general road grime. One spray with this and it simply wiped off. This thing cuts through stubborn grease and dirt like a hot knife through butter.
Description
Motul P2 Brake Clean - 400ml
Dissolves oil, grease and tar
Leaves no marks
No need to rub
Evaporates very quickly
Non-chlorinated formula
Suitable for discs, pads, drums, clutches and spark plugs
Flip up straw design for more precise application
Grand Prix and Superbike teams also use Motul brake cleaner to swiftly remove rubber and tar residue on the fairing. Since Motul brake cleaner is very powerful, it is more advisable to test prior to use (on a hidden little area) before using it on plastic materials, paintings and varnishes. Dissolves oil, grease and tar, no need to rub and evaporates very quickly leaving no marks.
Manufacturer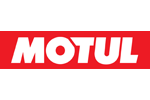 About
Motul
The principles underlying Motul's relationship with its clients and partners are based on listening attentively to them, upholding the obligation to produce results and being loyal. The company's capacity to devise novel solutions and its permanent efforts to improve the performance of its products and services ensure the development of the brand and its continuous deployment internationally. In the vanguard of technology, acknowledged for the excellence of its products and innovation capacity, the Motul Group draws on the expertise of its teams to ensure a global presence. Thanks to its commitment and demanding ethos, Motul is an exceptional company, pushing ever further its boundaries.

You won't get it cheaper.
Our Price Match Promise.