DXR Hinckley Waterproof Leather Boots - Black
Customer Product Reviews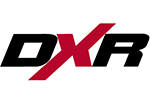 View Product Details
August 9, 2022
Smart boots
As a professional I need to dress smartly. These boots mean I can make site visits without wearing big chunky footwear but also feeling my feet and ankles are protected.
June 12, 2022
Well made & comfy
I wanted a pair of casual looking. Boots with a zip so I could take them off without undoing the laces. These booted are also super comfy, I've worn them for most of a day and no sign of hot or sore feet. Highly recommended.
June 4, 2022
Nice looking boots
Really smart casual looking well made only down side is only sizeings up to 11.1/2
June 3, 2022
Great Value Boot
Good sturdy boot with comfy fit and a bit of style. Great value for the price.
May 15, 2022
Super bit of kit
Great boots ,spot on service from sportsbikeshop thanks.
May 13, 2022
Superb boot
Fits perfect, look great, very well made, grippy sole, first time I've tried this brand and very happy, quick delivery
May 8, 2022
Excellent boots
Was looking for casual yet robust boots for the bike ,these tick all the boxes Would recommend .
May 7, 2022
Nice shoes
I gave only 4 stars out of 5 because I would've prefer the leather to be softer, other than that everything is great.
April 27, 2022
Practical but Stylish
These boots are the best I have ever worn, absolute quality for the price......
April 6, 2022
Motorcycle short boot
Second pair purchased original pair lasted 3 years daily use excellent fit and easy to use highly recommended
April 5, 2022
Great pair of boots
These are great boots that look good and are reasonably priced. They feel strong and should provide good protection. My only negative points would be they are a bit stiff, the leather is not as soft as it looks and the laces could be more flexible but I am happy with them. Sportsbikeshop are great as always.
March 23, 2022
Good value for money
Really pleased with these boots. Appear to be really well made and they look good. If you are going to wear motorcycle socks I would advise going a size up, I had to send back size 9 and get a size 10 but absolutely no problem with sportsbikeshop who's service is superb.
March 20, 2022
Really sturdy comfortable boots
Really impressed with these. Tried a few similar style boots and found these to provide the best balance of ruggedness, comfort and price. Nice wide fit.
March 18, 2022
Superb bit of kit!
These boots are comfy, waterproof and great value for money. They also look great! Superb bit of kit!
February 21, 2022
DXR HINCKLEY BOOT
TBH I haven't worn them out yet, just around the house to try and break them in. True to size and pretty comfortable from the start. Gear change protection looks good, good support for the ankles. Cant comment on waterproof capabilities as yet but seem very well made.
February 21, 2022
Good fit
I have wide feet which makes buying bike boots a nightmare. I usually have to get a size too big if I can find anything at all. I am a size 8 and these were perfect in an 8. Very happy with them, although I've not worn them on the bike yet.
February 3, 2022
Great Leather Boots
Sturdy and comfortable riding boots. Great ankle and toe protection as well as a handy zip at the sides to make it easy to slip the boots on. Sizing is accurate. Look fab on the bike and can walk around comfortably when off the bike too. Highly recommend
January 3, 2022
Nice budget boot
looked for this kind of brown work boot for a while and these looked nice enough for the price. they look sturdy as others of same price range were clearly cheap in price and quality. time will tell if they hold up the use. i think it will not hold more than one season with intense use. maybe they will surprise me.
January 2, 2022
Just the job
Quality fantastic price unbelievable service was out standing.for this type of boot was surprised how comfortable they were out of the box.can not rate the quantity and service enough need more stars.
July 22, 2019
Very good boots
Worth the money smart looking boot
PLEASE NOTE: The views and opinions expressed in the above reviews are solely those of the author and are not necessarily representative of the views of SPORTSBIKESHOP LTD.