Oxford Mondial Advanced Textile Jacket - Grey / Blue / Red
Customer Product Reviews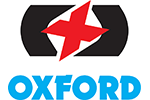 Our price
£188.99
£269.99
View Product Details
July 29, 2022
Marvellous Jacket
Brilliantly designed jacket. This jacket is well thought out and capable of 4 season use. I patriculary liked the flaps opening to ventilate. After reading reviews I visited Sportsbikeshop Boston to try on and buy. Fit excellent, staff at Sportsbikeshop, as always, very friendly and helpful
July 26, 2022
Nice jacket
This jacket is was a good deal from Sportsbikeshop and delivered in 24 hours. It is a good fit but I did go up one size to normal. This allows something thicker to be worn under it in winter but also allows space for air circulation in the summer. It is comfortable and seems to be well made. Have worn it in the recent heatwave and I did not roast. next big test will be in the rain. So far really happy.
July 8, 2022
Lightweight and works
Purchased this jacket based on reviews and its intended use is greenlaning. The first time worn the heavens opened for 2 hrs and the jacket was 100% waterproof. I rode without the thermal liner which probably contributed to it feeling a little cold during the rainstorm. The jacket dried very quickly and overall was very comfortable. Head checks were unrestricted. Overall I'm very pleased but for one small criticism. The front storm flap is velcro which in a short time I feel will loose its grip. I would of liked to see in addition to the velcro a couple of press studs which in turn would of made it a 5 star jacket.
June 20, 2022
Excellent Jacket
Bought this for a tour of Wales as there was rain forecast. Fortunately the weather did a u-turn and was hot. Stayed cool due to the ventilation it offers. Not had a chance to test it's water proofing yet, but so far it's proved an excellent value jacket.
June 10, 2022
A great, solid protective jacket
Really is a great Jacket. Good price for a fully waterproof jacket (Dartmoor tested) with solid protection. It is comfortable, warm and adaptive with the removable inner liner. Delivery was outstanding as is the returns service should you buy a size too small as I did (my bad as sizing is accurate)
June 5, 2022
Oxford Mondial Jacket
Great comfortable jacket , bought the back protector as well and is perfect , not tried in a heavy down poor yet so we will have to see , but apart from that excellent jacket and value for money.
May 30, 2022
A brilliant piece of kit
I love this jacket, comfort level is the best I've had in this type of jacket. Been out in most of Scotland weather and has never let me down. Enough functional pockets to keep you happy. Love the ease of the adjustment straps making the jacket a snug and draught free riding essential. First choice jacket now, and I have many jackets.
May 29, 2022
Oxford jacket
Well made and lightweight but still thick enough, with the lining, to keep you warm. Vents work well. Waterproof but not tested in monsoon rain yet. Only down side so far is the lining in the wrists can sometimes get caught in the zip. Otherwise a very good jacket at a very good price.
April 21, 2022
Absolutely love it. 100% dry
Expensive but definitely worth it for me, commute all year round for roughly an hour, all weathers, been in some heavy rain for a few hours and it stays dry and doesn't get anywhere near as heavy as my older jackets did. Airflow is fantastic but I've only used once or twice. I find that with all my layers (warmth is fantastic but still want lots of layers for couple hours near 0c ) the arm vent slowly open by themselves but pretty sure that's my fault
April 21, 2022
Top Quality & Fair Price
I've had an Oxford jacket before which was great but I needed the smaller size (maybe I've shrunk over the past few years!) and was more than happy to have another one. Feels well made with loads of pockets (you can never have too many). It's my second and I'll probably have another one day. Shame it doesn't include a back protector but I suppose the money goes into the jacket itself which is probably better - most of us upgrade from what comes as standard anyway. Neck colour could be a bit higher. All round it feels pretty bomb-proof.
April 18, 2022
Superior quality
This jacket is worth every penny, very comfortable to wear for long days in the saddle and adaptable to suit all conditions, 2nd to none service as always from sbs
April 7, 2022
Nice jacket, great price
Usual great prioce & service from Sportsbikeshop. Haven't used the jacket for what I intend yet (summer touring in warm climates) but already can tell it's a very well made jacket with good fit. I found the (optional) Level 2 back protector too bulky in this particular jacket so have gone with the Level 1 which feels more comfortable. Also changed to Forcefield armour in arms and shoulders for more comfort.
March 28, 2022
Great Jacket
Really nice jacket, comfortable and warm. It looks smart on, it's nice and warm with the thermal liner in and the wind doesn't get through. I've not tried it in the rain yet so can't comment on how waterproof it is. Only marked it down 1 star (should really be just a half mark) as the water proof liner for the sleeve zip tends to get drawn into the zip if you aren't careful. Sizing is fine for me, I ordered a medium which is my normal size and the fit is good but it is tighter on me than my Richa jacket which is also a medium so I would say the sizing is slightly on the neat side. I ordered the Tech Green which was at a great price and i think looks great. All in all I'm really pleased with it.
March 27, 2022
Good fit, great price
Only worn twice so far but I really like it. First ride was 225 miles around the Dales and I found it very comfortable all day. I'm 5'11" and 85kg, the XL is a great fit.
March 25, 2022
Good for a longer lady
Perfect fit for a taller women, good back coverage and arm length, too early to tell in proper use but quality and finish is excellent
March 23, 2022
Comfortable jacket
I'm pleased With this jacket even though I haven't tested it out in the rain. It is extremely comfortable and although some reviewers said that the neck was too low, it suits me as I haven't got much of a neck anyway. It seems to be a well thought out piece of kit.
March 20, 2022
Good value
Super service from Sportsbikeshop as usual. Product good quality and decent fit long ride to Portugal coming up so it will be well tested as well.
March 19, 2022
Three season jacket
Only done 240 dry miles in jacket. With thin shirt and liner in place I am on a RT, the jacket is warm at 12 degree and would need lining removed above 14. Not tested in wet weather or late spring or summer weather. Comfortable to wear and plenty of deep pockets.
March 15, 2022
Effective and Smart
Very effective, well made lightweight jacket, even looks smart! Removed the thermal liner as I wear a thin fleece and Forcefield back/chest protection. Warm and wind proof (tho not yet used in rain). My chest measures as Medium but ordered a Large. Fits perfectly, shoulder and elbow armour totally unobtrusive. Easy to put on and comfortable to wear. Initially feels a bit short at the front but not a problem. Jacket tapers to a longer back giving ample cover. The side pockets are a bit high for my long arms but not a big concern. Overall well pleased.
March 14, 2022
Oxford Mondial jac
I bought the Oxford jacket and Pants,,I bought online the grey /blue /red ones ,,but when I put them on ,it was a big No/no,, I took back to the shop (Boston and exchanged (Cost me £70 extra ) for the Black /green combo ,which looks so much better to my eye. I,v never worn in the wet,,but have worn on pretty cold days and I have to say they are warm,,Valuewise with the extra 70 quid it cost me I regret not getting a RevIt suite,I think they just look better.The Mondial just looks cheapish .Oh do,nt get me wrong ,its funtional,but not good looking(in my opinion.). I was first attracked to the Mondial because of the sale price of the multi coloured jobbie,and I understand its unpopularity,but was still surprised when asked for another 70 quid .But if thats the price not to look as if you are wearing pajamas so be it.Would I buy again? Probably not, Was I robbed? No,,its an OK suite at a cheapish price
PLEASE NOTE: The views and opinions expressed in the above reviews are solely those of the author and are not necessarily representative of the views of SPORTSBIKESHOP LTD.