Nolan Pinlock Insert - N87
Customer Product Reviews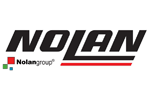 View Product Details
June 1, 2021
Works Perfectly
Once you have it fitted properly works great. Bit daunting having to straighten the visor so much but we got there! First day I used it the weather turned bad and it got tested in the rain - no issues.
July 15, 2020
Does what you expect!
Works fine, arrived swiftly and well packaged. Hard to enthuse beyond that really!
October 17, 2019
Not the best Pinlock I've used.
I'm not sure if it's the Pinlock, or the helmet, but this is the worst performing Pinlock I've ever had. I bought this as a replacement for the original one that came with the helmet which misted up at the top and bottom whenever the temperature got into single figures, The new one is the same. I've had many helmets fitted with a Pinlock in the past and never had this issue, even riding in temperatures close to zero. The Pinlock is definitely fitted correctly, I've checked and double-checked. The helmet vents are not blocked. Pretty disappointed.
PLEASE NOTE: The views and opinions expressed in the above reviews are solely those of the author and are not necessarily representative of the views of SPORTSBIKESHOP LTD.