Oxford Boss Disc Lock and 14mm Monster Chain
Customer Product Reviews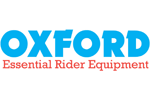 Price From
£69.99
£149.99
View Product Details
August 11, 2022
Cracking
Brilliant service as always, would definitely recommend.
July 18, 2022
Happy with this.
I have two of these, one on an enduro bike and one on a trials bike. Neither bikes are insured, but I am quite happy that unless you "went equipped", you would look for an easier target.
July 12, 2022
Hefty and feels secure
This chain feels solid and heavy. Not tested, but should put chancers off. Delivered quickly and free by Sportsbikeshop which was great.
May 14, 2022
Hard Core Security
A really excellent lock and chain, the length is fine for running around a hoop or post and through the swing arm. Looks as tough as it is secure, so as much a visual deterrent as it is a really good chain.
May 6, 2022
Hefty beats
Big, heavy chain, looks and feels the part, worth spending the money and getting this beast over the other slimmer chains available. Hopefully won't be tested.
May 6, 2022
Confident that it's a deterrent to theft
This isn't in the same league as the top spec chains available but if you consider the price it's a great purchase. It's certainly going to put off the opportunist thief, and buy time in the hope that a targeted attacker gives up. Team this up with a ground anchor or solid roadside furniture and I'm confident my bike will be safe. More so as some bikes are lucky to have the steering lock engaged. As a little side comment, I'm thinking of adding electrical tape to chain ends as I hate the sound of the chain hitting bits of the wheel and swingarm. Main part of chain is covered so no issues.
April 28, 2022
Solid Lock and Chain
I actually bought this as a replacement for a far more expensive chain. It has not been put to the test but it appears robust and easy to use. Its heavy and solidly built. Extra keys is always a bonus
April 24, 2022
Chunky security
This product hasn't been put to the ultimate test, but it certainly inspires confidence. The chain is defo not lightweight, but the Boss disc lock can be carried separately and is handy on its own. All in all very pleased, and of course the usual excellent Sportsbikeshop service.
April 19, 2022
Oxford boss disk lock
A very heavy chain that looks sturdy. Combined with other alarmed boss lock makes a good option to anchor non movable posts. My only gripe is the two exposed chain links could do with being plastic coated to protect the wheels when passing chain though wheel.
March 27, 2022
Oxford boss disc lock
Heavy duty, inspires confidence
March 18, 2022
Non-weightlifters need not apply!
Rated at the price (rather than overall against even more substantial chains). Very thick, heavy, should deter all but determined thieves. Good number of keys, usual Oxford quality.
March 14, 2022
Muscle chain
The monster chain looks and feels like , any would be thief, would have a hard time , getting my bike, very pleased with product.
March 10, 2022
Very heavy, chunky chain
I think this is a five star product, but hope never to really find out. It's very heavy and robust and appears to be up to the job, alongside other security measures. Would recommend most for home use. Too heavy to cart around.
February 20, 2022
A monster lock and chain.
This lock and chain look to be formidable against bolt croppers but an angle grinder would defeat it. The chain is constructed of hexagonal links covered in a material to prevent damage to your vehicle. The lock is a beefy looking bit of kit however it's open shackle leaves it vulnerable to attack. As part of a multi pronged anti theft system this would make sense and at reasonable cost. As usual the staff at SBS Boston were as good as ever.
January 19, 2022
Oxford 14mm - A true monster
Visually alone this chain already is a deterrent, it is truly massive. Not the kind of chain you want to carry around with you, but perfect for locking your bike up at home, it perfectly fits through my Kryptonite ground anchor. Bonus: The lock doubles as a disc lock, so you can take that on a ride with you instead.
December 11, 2021
Oxford 14mm Monster Chain
Good sturdy chain and disc lock. Hoping it will never be tested
December 7, 2021
Oxford boss lock & chain
Excellent value for money. Heavy duty chain and boss lock . Keeping what's yours . Yours
September 3, 2021
Decent chain and lock
No complaints - it's a good quality lock and chain from Oxford.
June 7, 2021
Heavy and big.
Nothing to complain about. Heavy and a bit big to transport but seems to do it's job (hopefully won't get tested) Boss lock helpfully fits round trellis frame on bike for a nice high mount point.
June 5, 2021
Great deterrent
Easy to use.
PLEASE NOTE: The views and opinions expressed in the above reviews are solely those of the author and are not necessarily representative of the views of SPORTSBIKESHOP LTD.