Oxford Monster Chain
Customer Product Reviews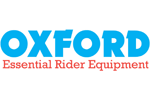 View Product Details
August 2, 2022
Oxford Monster Chain & Pad Lock
Definitely looks & feels the part, hopefully never be tested but a great visual deterrent for chancers
May 13, 2022
Excellence.
Very good lock and chain.
April 16, 2022
Strong Heavy Chain
Heavy and sturdy chain and padlock. Very pleased with it and hope to never test it. Very good service also from SBS
March 3, 2022
Gaz Liverpool
Bought this chain for security couldn't be more happy as it big and strong and looks the part value for money
December 20, 2021
Oxford monster chain
Fantastically strong chain,wonderful lock,tough&sturdy very heavy duty,plastic sleeve to protect your bike. Very pleased indeed.
October 24, 2021
So far so good
It's bigger than the other chains where I park my bike so I'm hoping they take the angle grinder to the other easier targets.
August 18, 2021
Good stuff
Long needed replacement for my old chain and lock, perfect length and robust design
July 19, 2021
Oxford Monster Chain
Fantastic chain for home use with a substantial ground anchor. Very heavy duty chain. Lock is robust and easy to use with some excellent security features.
July 18, 2021
Rocket 3
The biggest chain that just fits through the wheel on a rocket 3 gt, good length too
July 10, 2021
Oxford monster lock & chain
Great product and quick delivery. My bike will now be very secure.
July 8, 2021
Good bit of kit
It's thick, heavy and seems well made. Hopefully it never gets out to the test though. Would recommend the smaller size if you are carrying it with you as it's quite heavy.
July 4, 2021
Monster Lock
Excellent chain, it is very heavy, but is still flexible enough to secure rear wheel to frame. Bought the 2m length, which gives you more scope to secure it.
June 28, 2021
Massive lock, perfect for at home security
Beefy and serious looking chain. Will deter most thieves. Feels solid and is very heavy so don't buy this as a travel lock, it is do-able but you will feel the weight in your bag. The lock feels solid too and looks like it'll hold up to most attacks, shackle is protected by the plastic so that'll need to be smashed before it can be cut at. Top notch.
June 21, 2021
Decent Chain
Would recommend this chain and the longest length if you want to chain your bike to a post. I went for 1.5 and am happy with the weight but would probably go for the longest one next time for extra convenience. Weather proof casing around the chain is also a big help.
June 11, 2021
Excellent Quality
I was looking at this lock online as it rated highly in reviews and also was sold secure gold. I went into the store and was very impressed with the weight of the lock. It feels good quality and although heavy it certainly feels robust. The length of the chain is excellent and allows it to be fed through the bike easily and once lock enables the lock to be pushed out of reach. I would certainly buy this lock again and highly recommend it.
May 8, 2021
Heavy Duty Protection
Great design, material chain protector/ sheath perfect to protect from damage to your bike. Heavy duty lock very easy to use. Peace of mind, knowing your kit is locked up correctly.
May 3, 2021
Excellent product, great price & fast delivery
My bike has to be parked out on the street so I wanted something as substantial as possible, without pulling my arms out their sockets every time I get the bike out. This is perfect - I hope it will keep the bike secure for many years to come!
April 17, 2021
Excellent quality lock
Heavy duty lock will deter any opportunistic thieves excellent service from SBS as always
April 9, 2021
Good buy!
Well made chain and Padlock to secure your valuables.
March 30, 2021
Heavy!
Very nice, heavy, strong feeling chain, hopefully it never gets tested...
PLEASE NOTE: The views and opinions expressed in the above reviews are solely those of the author and are not necessarily representative of the views of SPORTSBIKESHOP LTD.