Customer Reviews for TomTom Sat-Nav - Rider 550 Premium
Press Reviews for TomTom Sat-Nav - Rider 550 Premium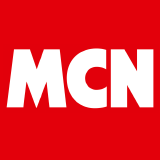 MCN 26th August 2020 issue
Like many technological advances, bike sat-navs have the power to relieve and frustrate in equal measure. In many ...
Description
TomTom Sat-Nav - Rider 550 Premium
Fast Quad-core processor, plan routes faster than ever before
Get on the road with the world's best curated routes available exclusively to sync to the Rider 550
Updates for the latest maps and software for your TomTom Rider 550 via built-in Wi-Fi - no computer needed
Smartphone messages read aloud to your headset (headset not supplied)
Compatible with Siri and Google Now, use your smartphone via voice for onboard music access, calling, messaging and more
Winding and Hilly Roads feature finds the most exciting winding roads and climbs to avoid the boring straights
Let your TomTom Rider automatically discover a different return route from your journey out
Enjoy over 1000 pre-installed points of interest dedicated for motorcyclists
Create your own thrilling rides on TomTom MyDrive Motorcycle Route Planning by selecting hilliness and windiness levels
Sync created routed wirelessly to your device
Install and update world maps at no extra cost, for the lifetime of your motorcycle Sat-Nav
Get intelligent routes that avoid traffic in real-time for the lifetime of your motorbike Sat-Nav
Notifications alert you to approaching speed cameras
Robust universal RAM motorcycle mount
The rugged, metallic edged TomTom Rider is dust, drop and water-resistant (IPX7). The capacitive touch screen can be toggled to adapt to light and heavy gloves. Now powered with a fast quad-core processor, your TomTom Rider 550 runs faster than ever before. Discover the most exhilarating exclusive new routes with the latest Wi-Fi connected, Quad Core TomTom Rider. Personalise trips with hills and curves, directly on your Sat-Nav or when planning your route on MyDrive. Unlock the use of your smartphone with Siri and Google Now for onboard music access, calling, messaging, checking the weather and more. Have smartphone messages read aloud to your headset (not supplied, must be purchased separately) so you stay connected but focused on the road. With lifetime World Maps and TomTom Traffic and services you can install and update TomTom Maps at no extra cost. Get intelligent routes that avoid traffic in real-time and notifications alert you to approaching speed cameras. Get the latest maps, software and easily sync new routes for your TomTom Rider via built-in Wi-Fi - no computer needed. Your motorcycle Sat-Nav notifies you when new updates are available - simply connect to your preferred Wi-Fi network and choose what to install.
Features
Related Items
Manufacturer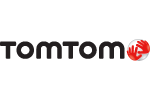 About
TomTom
At TomTom, they want to do much more than guide you to your destination. They want to help you get there as fast as possible whilst staying relaxed by knowing when youre going to arrive. Thats why they have developed a unique approach to navigation using features such as Tele Atlas, Map Share, IQ Routes and HD Traffic.
See all TomTom products…
Questions and Answers
Questions and Answers
I have a 2019 Multistrada 1260s, and I have a Ducati sat nav bracket fitted behind the screen above the dash. Will the Tomtom 550 fit this bracket, and can I plug it into the 12v socket on my dash. Thanks Paul

March 26, 2019

The RAM Mount included with this Sat-Nav is suitable for bars/brackets with a diameter of 0.5" - 1.25". The TomTom Rider series must be installed in the cradle provided and powered from the motorcycle battery. The accessory ports installed on modern motorcycles are not powerful enough to keep the device operating correctly.

I have a 2018 Kawasaki Z1000SX Tourer - does the sat nav fit to the provided Kawasaki mount? Thanks.

February 25, 2019

The TomTom will fit the Kawasaki sat nav mount.

Does this come with the hard wiring kit to wire straight to my motorbike?

September 28, 2018

The box contains a motorcycle mount, Ram mount, USB cable and a power cable. The power cable can be connected to the battery, or can be wired into your bikes loom (although we would suggest that a professional does this)

Will I be able to import routes from alternative sources, e.g. Routes provided by Motorcycle Touring Holiday Company ? or from website such as BestBikingRoads.com ? As I used to be able to do with my old Rider V5 and with the earlier V2.

August 16, 2018

We can confirm that you are still able to transfer routes from your laptop/PC to your 550 device.

Unit comes supplied with Europe Maps. I live in Hong Kong and most of my use will be in HK and/or Asia Pacific. How do I create an account to allow free download of Asia Maps?

August 9, 2018

The Rider 550 World and Rider 550 Premium have access to Lifetime World Maps. These devices come with a pre-installed regional map and the option to download additional maps from around the world at no extra cost through your preferred WiFi network. You can find which regional maps are available for download in the list below. For more information, please visit tomtom.com/lifetimeworldmaps. Africa Australia Europe Middle East New Zealand South America Southeast Asia USA, Canada & Mexico

is there a slot for a SD card on this

July 11, 2018

The TomTom Sat-Nav - Rider 550 Premium comes with an SD slot.

Just wondering if this comes with the onboard dock charger to charge with the motorbike battery? also does the Rider 550 World (Non-Premium) come with the charger dock too?? Thanks

May 29, 2018

A motorcycle mount and car mount are included with the premium. The World includes the motorcycle mount but no car mount.

You won't get it cheaper.
Our Price Match Promise.