Verified Customer Reviews for TomTom Sat-Nav
Tomtom rider
24 November 2023 by William C
Really pleased with the product excellent bit of kit, changed from a garmin. Delivery was really quick. Definitely recommend sportsbikeshop. Satnav is very easy to use with some cracking features and can be used with gloves.
Quality Satnav
10 October 2023 by Fran
Been using TomTom in the car and bike since the first one.
This does everything it needs to do and a lot more.
Only have it a few weeks, so there will be more tricks to learn.
Happy with it
Tomtom 550 premium
07 October 2023 by Philip E
Haven't had it long but changed from a Garmin Zumo 390 I never got on with it , I've always had Tom Tom in the passed they just seem to be more user friendly, the Tom Tom my ride app and software so easy to set up routes compared to the Garmin base camp ( which you need a doctorate in computers to use) , ther tom tom can link to your phone to download pre planned gpx files straight to the device really easy to send routes to your fellow riders, hooks to the cardo , just does everything so easy, only used it for one 300 mile Trip and I wouldn't go back to a Garmin, the build quality is really nice and it clips into the dock with a nice fit, didn't use the ram handle bar mount as I have a specific mount kit for my bike so the lock kit doesn't fit Which is disappointing as that was one of the features Io went for the premium over the standard, the car kit will come in handy tho, very pleased with the nav kit !
Tom Tom rider 550
15 September 2023 by Keith R
Great sat nav , took a bit of setting up to my headset but works well and screen and settings easy to use.
Excellent Service
12 September 2023 by Ian P
Ordered and delivered on time, what more can I say?
Excellent service from Sportbikeshop once again.
The tomtom product does what it says, using it this week for Germany, Poland, Slovakia, Austria and Belgium.
Tom Tom rider 550, perfect.
05 September 2023 by Robert B
Great bit of kit.
Easy to operate once you've tried it a few times.
Fits great on bike and straight forward install of mountings.


Tom tom 550 rider premium
20 July 2023 by John T
Great service as always from Sportsbikeshop.
Arrived on time and well packaged.
Good product easy to use new wifi updates are easy to download and install very user friendly without too much faffing about which is a boon for a old fart like me.
Paired with my phone and headset seamlessly.
Have bought a spare cable and have wired both bikes for it now.
Rider 550 "premium" overpriced
07 July 2023 by Anonymous
It's expensive so I didn't expect the TERRIBLE paint job to the RAM mount. I've not bothered syncing the TomTom to my phone. I like that you can select twisty routes. Sun reflects off screen. Does the job.
Great Sat Nav
15 June 2023 by Mark C
Usual high quality from Tom Tom. Easy to use and new WiFi updates is a boost after previous models which had to be connected to a computer.
Very good
14 June 2023 by Pete W
A very useful bit of kit for your bike. Good definition on the screen, ok to operate with gloves on, packed with some very useful features (twisty route finder; nearest petrol station; points of interest; etc). YouTube vidoes help in learning how to wire it to your bike.
Here en There!
07 June 2023 by Bott!
Does what it shows & says on the Screen!!! Top Gear!!!
SatNav winner
26 May 2023 by Richard S
Spent the last two tears using my phone for navigation but was always concerned about water ingress during heavy downpours so opted to move back to a dedicated SatNav. Considered the various offerings from Garmin (particularly the Zumo XT) but read just too many threads about Base Camp difficulties. SBS delivered the Rider550 at a good price and with their characteristic 10/10 efficiency. The 550 was easy to set up and link to MyDrive and to phone bluetooth and the transfer of GPX files to the from MyDrive to the 550 is child splay. Had a bit of difficulty importing GPX files that were waypoints only rather than a 'track' but solved that through AllTrails route converter. Rider 550 is solid, responsive and offers good routing options. Rider550 is to bike navigation what Brill cream is to a bouffant!
Great product
25 May 2023 by David M
I bought this to replace me BMW nav6 (which is a Garmin unit) and frankly very disappointing especially when you think if how much they cost!. This TomTom unit is superior in pretty much every aspect. I bought an adapter so it can be mounted directly onto the original BMW mount so no need to wire it in separately. I'm very pleased with it and only wish I'd bought this instead of the BMW unit in the first place. And as usual fantastic service from the team at sportsbikeshop with competitive prices and next day delivery. Very happy.
Premium SatNav
18 May 2023 by Greg P
Really easy to install and set up. Love the 'find a winding route function' perfect for getting out for a couple of hours or if you're fed up of motorway slogs.
Looks Quality
28 April 2023 by Steven G
Bought this for my trip to Morocco in 2024 and will use during my trip to Austria this year....so far used in car within Scotland and works great here so let's hope it does the same during my tours......looking forward to testing it
Exceeded my expectations
15 April 2023 by Vintage r
Really like this TomTom, never used a mcycle satnav before, and I was fearful that it might not be money well spent. Not so. It was really easy to set up and download the maps. Also easy to use. Directions are very clear. I bought the more expensive version with the lockable mount which is reassuringly robust. Only observation I have is that it's a bit hard to read in full sun even though I have it tucked under a tinted screen. Is it worth the money? I think so as long it lasts a long time and I can keep updating the maps for several years.
Excellent satnav
09 April 2023 by Anonymous
I bought this as a 50th birthday gift for my partner ahead of his trip to Morocco. Very impressed with the quality and ease of use of the product
Excellent!
23 March 2023 by Stu C
Once again SBS delivered! Delivered quickly, competitive price, great service all round. Really pleased with the latest TomTom, just looking forward to long trips this year. Its really easy to setup and use, a big step up from the older model I had. The locking feature is worth that bit extra too.
Press Reviews for TomTom Sat-Nav - Rider 550 Premium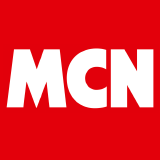 MCN 26th August 2020 issue
Like many technological advances, bike sat-navs have the power to relieve and frustrate in equal measure. In many ...
Description
TomTom Sat-Nav - Rider 550 Premium
Fast Quad-core processor, plan routes faster than ever before
Get on the road with the world's best curated routes available exclusively to sync to the Rider 550
Updates for the latest maps and software for your TomTom Rider 550 via built-in Wi-Fi - no computer needed
Smartphone messages read aloud to your headset (headset not supplied)
Compatible with Siri and Google Now, use your smartphone via voice for onboard music access, calling, messaging and more
Winding and Hilly Roads feature finds the most exciting winding roads and climbs to avoid the boring straights
Let your TomTom Rider automatically discover a different return route from your journey out
Enjoy over 1000 pre-installed points of interest dedicated for motorcyclists
Create your own thrilling rides on TomTom MyDrive Motorcycle Route Planning by selecting hilliness and windiness levels
Sync created routed wirelessly to your device
Install and update world maps at no extra cost, for the lifetime of your motorcycle Sat-Nav
Get intelligent routes that avoid traffic in real-time for the lifetime of your motorbike Sat-Nav
Notifications alert you to approaching speed cameras
Robust universal RAM motorcycle mount
The rugged, metallic edged TomTom Rider is dust, drop and water-resistant (IPX7). The capacitive touch screen can be toggled to adapt to light and heavy gloves. Now powered with a fast quad-core processor, your TomTom Rider 550 runs faster than ever before. Discover the most exhilarating exclusive new routes with the latest Wi-Fi connected, Quad Core TomTom Rider. Personalise trips with hills and curves, directly on your Sat-Nav or when planning your route on MyDrive. Unlock the use of your smartphone with Siri and Google Now for onboard music access, calling, messaging, checking the weather and more. Have smartphone messages read aloud to your headset (not supplied, must be purchased separately) so you stay connected but focused on the road. With lifetime World Maps and TomTom Traffic and services you can install and update TomTom Maps at no extra cost. Get intelligent routes that avoid traffic in real-time and notifications alert you to approaching speed cameras. Get the latest maps, software and easily sync new routes for your TomTom Rider via built-in Wi-Fi - no computer needed. Your motorcycle Sat-Nav notifies you when new updates are available - simply connect to your preferred Wi-Fi network and choose what to install.
Features
Related Items
Manufacturer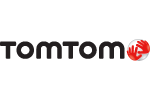 About
TomTom
At TomTom, they want to do much more than guide you to your destination. They want to help you get there as fast as possible whilst staying relaxed by knowing when youre going to arrive. Thats why they have developed a unique approach to navigation using features such as Tele Atlas, Map Share, IQ Routes and HD Traffic.
Questions and Answers
Questions and Answers
I have a 2019 Multistrada 1260s, and I have a Ducati sat nav bracket fitted behind the screen above the dash. Will the Tomtom 550 fit this bracket, and can I plug it into the 12v socket on my dash. Thanks Paul

March 26, 2019

The RAM Mount included with this Sat-Nav is suitable for bars/brackets with a diameter of 0.5" - 1.25". The TomTom Rider series must be installed in the cradle provided and powered from the motorcycle battery. The accessory ports installed on modern motorcycles are not powerful enough to keep the device operating correctly.

I have a 2018 Kawasaki Z1000SX Tourer - does the sat nav fit to the provided Kawasaki mount? Thanks.

February 25, 2019

The TomTom will fit the Kawasaki sat nav mount.

Does this come with the hard wiring kit to wire straight to my motorbike?

September 28, 2018

The box contains a motorcycle mount, Ram mount, USB cable and a power cable. The power cable can be connected to the battery, or can be wired into your bikes loom (although we would suggest that a professional does this)

Will I be able to import routes from alternative sources, e.g. Routes provided by Motorcycle Touring Holiday Company ? or from website such as BestBikingRoads.com ? As I used to be able to do with my old Rider V5 and with the earlier V2.

August 16, 2018

We can confirm that you are still able to transfer routes from your laptop/PC to your 550 device.

Unit comes supplied with Europe Maps. I live in Hong Kong and most of my use will be in HK and/or Asia Pacific. How do I create an account to allow free download of Asia Maps?

August 9, 2018

The Rider 550 World and Rider 550 Premium have access to Lifetime World Maps. These devices come with a pre-installed regional map and the option to download additional maps from around the world at no extra cost through your preferred WiFi network. You can find which regional maps are available for download in the list below. For more information, please visit tomtom.com/lifetimeworldmaps. Africa Australia Europe Middle East New Zealand South America Southeast Asia USA, Canada & Mexico

is there a slot for a SD card on this

July 11, 2018

The TomTom Sat-Nav - Rider 550 Premium comes with an SD slot.

Just wondering if this comes with the onboard dock charger to charge with the motorbike battery? also does the Rider 550 World (Non-Premium) come with the charger dock too?? Thanks

May 29, 2018

A motorcycle mount and car mount are included with the premium. The World includes the motorcycle mount but no car mount.

You won't get it cheaper.
Our Price Match Promise.