Verified Customer Reviews for Garmin Sat-Nav
Lost n Found
25 November 2023 by NevsMate
Have charged up internal battery & obtained current updates. Good n sturdy, seems a tad heavy... not yet installed on bike.
Very capable Sat Nav
23 November 2023 by Gordo
I chose this over a TomTom because there's more capability to program your own route. You can also do this on a pc with basecamp or other app and load it on which makes route planning easier. Plus it's what my mates use!
SUPER BRIGHT SAT NAV
12 November 2023 by Glyn L
Haven't wired the Garmen into the bike yet but have used it on the internal battery. Sound good, can hear directions at 70 if volume set to max. Lotys of updates and information as you ride.
Excellent
15 September 2023 by Mark
Clear, bright display, easy to use and install on the bike. Mounting bracket for securing it to the bike seems a little flimsy but time will tell.
Upgrade from 660
04 September 2023 by Anonymous
Purchased after 660 died
So far seem good, nice bright display lots of info speed cameras etc.
A must have for recycled teenagers!
31 August 2023 by Marina
If you ever worry about getting lost, this product is for you. I feel it has given me the confidence to ride longer distances on my own. The screen is easy to read, even in the sunshine and it is very intuitive and easy to set up.
Thanks you.
Top Notch
29 August 2023 by Narinder S
I've only ever used a TomTom previously so unaware of all the additional features packed into the Garmin product such as track route, find local hotels/restaurants and it was easy to connect to my phone and Sena SF2 comms. Off to Portugal in 2 weeks to test it out...

Zoom xt sat-nav
27 August 2023 by Stuart L
Great gps easy to use and install better than some previous versions .
Excellent product
26 July 2023 by Marty
Upgrade from the previous Garmin GPS, large, bright clear screen.
Easy to fit, just needs 12 volt connection to the included lead.
Pity it does not fit to previous Garmin mounting bracket.,
Brilliant in function and screen clarity!
02 July 2023 by Anonymous
Had a 2012 model but needed more umph for Basecamp routes. This one delivers perfectly. Functions/options are easy to use. Mounting kit is excellent and l wired directly to my bike's battery with ease. Tested tin France recently; good value, superb purchase!
Fantastic bit of kit
23 June 2023 by Anonymous
Bought for husband who is currently in France suffering days of torrential rain on his latest bike trip. "New GPS perfect. It works virtually underwater, couldn't have been any wetter in the sink. Easy to see, hammering rain doesn't affect the screen. I have been leading as it is so good. Campsites at a button push with reviews etc."
This thing is the Dog's B.....
22 June 2023 by Tim-Lad
After suffering the BMW Nav-6 for a couple of years, this thing is a breath of fresh air. WiFi updates, easy import/export, with a bright and responsive (even in gloves) touch screen. There's even an adapter to let you mount it "native" on the Beemer in-built cradle. Just buy one, in Harlow.. obviously.
Garmin Sat-Nav - Zumo XT
19 June 2023 by Anonymous
4* for now. Coming from TomTom because they haven't upgraded the 5th gen for 4+ years, not easy to convert from what I knew but seem to be getting there, love that you can load custom poi files and add an icon with selectable image not just a colour, not sure about the routing ,too much town work but again TT might have taken the same route, too early to tell
Easy site to use, great prices and speedy delivery
08 June 2023 by Richard
Excellent site to use, especially as a Channel Islands customer with the extra tax and postage complications. Very quick delivery. Just a bit gutted that through my insurance I received a 10% discount voucher less than 12 hours after spending nearly £300
Zumo XT SatNav
05 June 2023 by D M
Easy setup and installation also custom routes are easily made in google maps and sent to zumo xt via the Garmin drive app used this method recently for a couple of routes in the Brecon Beacons and all went smoothly. SPORTSBIKESHOP service was faultless as usual amazing service. Thanks
Not impressed
04 June 2023 by Peter J
The xt in my opinion is overated. It has less trip functikns than my old rider550. It has some postive attributes dont get me wrong. It freezes up and needs a reset frequently, which is poor.. i dont trust it after a couple of months of using it.. the rider550 served me for 4 years and was 100% reliable..
Bigger is Better but Buggy
30 May 2023 by Roy D
Upgraded from the 346 LMT-S as it was slow and tiny. The Zumo XT is a massive improvement with size, clarity, speed, and a few software improvements. Not sure that the bigger screen will take the knocks that the 346 did, but do not plan to test this theory. Build quality excellent.

Initial software update and maps took an age and the unit is great. However, it loses a star for the buggy software and connections and for the cranky way Basecamp and Explore (route planning) doesn't work smoothly or intuitively.

Bluetooth connections need to be carefully planned when connecting multiple devices. Even after working this out the Zumo doesn't always work as it should. And the voice directions when playing media makes an awful cut in/out (still looking for a solution to this).

Recommended.
Excellent Service & Price
08 May 2023 by Paul S
Upgrade from the old 340 series so familiarisation was pretty quick, Display and features seem very advanced by comparison. Not used it for long distance touring yet but looking forward to it. Data transfer from existing "Basecamp" files no problem.
That is once the faulty PC connection cable was replaced.
Many thanks to SBS for their "inevitable" rapid response. Impressive as usual.
Press Reviews for Garmin Sat-Nav - Zumo XT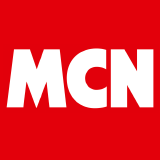 MCN 6th October 2021 Issue
Description
Garmin Sat-Nav - Zumo XT
5.5" ultrabright, glove-friendly display with crisp HD resolution in landscape or portrait mode
Rain-resistant (IPX7) and built to military standard 810G for thermal and shock resistance
Easily switch between spoken turn-by-turn directions for streets in Europe, preloaded topographic maps for Europe and global BirdsEye Satellite Imagery, so you can always have the perfect map for your ride
Map updates included
Access to BirdsEye Satellite Imagery with direct-to-device downloads and no annual subscription
Garmin Adventurous Routing options find curvy or hilly roads for a fun and exciting riding experience
Safety features include Bluetooth hands-free calling, rider alerts, automatic incident notifications and pairing with a compatible inReach satellite communicator (not included)
Easily manage and review routes, tracks and waypoints across your navigator, smartphone and computer by using the Garmin Explore app ecosystem (available on App Store and Google Play)
Record your route by using the track recorder, and save or share it for future adventures
Access live traffic and weather, share routes with other riders, and get phone notifications via the Garmin Drive app
Stream music from your smartphone through the Zumo XT navigator, or play MP3 files stored on your Zumo
Includes iOverlande points of interest, TripAdvisor traveller ratings and millions of popular places, thanks to Foursquare
Battery life up to 6 hours (3.5 hours with backlight at 100% brightness), or hard-wire for constant power
Easily import and share GPX files using the Garmin Drive app
The rugged Zumo XT all-terrain motorcycle navigator is built for adventure. It's ultrabright 5.5" display is glove-friendly and rain-resistant (IPX7). It can withstand all kinds of weather, extreme temperatures and vibrations. Get adventurous routes with turn-by-turn directions for on-road navigation and topographic or BirdsEye Satellite Imagery for off-road guidance — no subscription needed. Rider alerts help prepare you for sharp curves and railway crossings. Easily manage and review routes, tracks and waypoints across your navigator, smartphone and computer by using the Garmin Explore ecosystem. If you have a compatible inReach satellite communicator, the Zumo XT can pair with it for interactive SOS, two-way messaging and location sharing.

Kit Includes:
XT unit
Mount and mounting hardware
Power cable
Suction cup for car mount
Automotive power cable
Charging/data cable
Documentation
Product Videos

Garmin Zumo XT
Related Items
Manufacturer
About
Garmin
As a leading, worldwide provider of navigation and camera technology, Garmin are committed to making superior products for automotive, aviation, marine, outdoor and sports that are an essential part of their customers lives. Garmin s vertical integration business model keeps all design, manufacturing, marketing and warehouse processes in-house, giving them more control over timelines, quality and service. Their user-friendly products are not only sought after for their compelling design, superior quality and best value, but they also have innovative features that enhance the lives of their users.
Questions and Answers
Questions and Answers
Does this Zumo come with UK and Europe. Maps. Thanks

March 17, 2023

We can confirm that this device is preloaded with lifetime maps of Full Europe.

Does the Zumo XT come with power charging connection to an electricity source, i.e. charging not whist connected to the bike, or whilst connected to home computer?

March 10, 2023

I can confirm the product includes a USB cable which you can use to charge the device via a computer, or the mains.

Hi there. Does this come with everything I need to remove and replace my old 660 wiring, mount and holder? Thanks

February 27, 2023

Yes, the Zumo XT is supplied with a motorcycle mount fitting kit and wiring loom.

Does it come with ear piece because not able to hear it with helmet on

February 13, 2023

Unfortunately this isn't supplied with an ear piece.

I already have a usb power connection on my triumph can this plug right into that?

February 7, 2023

Garmin do not advise powering a Sat-Nav from a USB port as the current is too low and could cause corrosion. The provided vehicle power cable must be used to operate and charge the battery simultaneously.

You won't get it cheaper.
Our Price Match Promise.