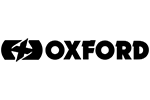 Oxford Rota Force Ground Anchor
Verified Customer Reviews for Oxford Rota Force Ground Anchor
Very robust
30 January 2023 by Anonymous
Very secure
27 May 2022 by Martin F
Very Secure ground anchor this is my third just take your time fitting it
Oxford Ground anchor
31 December 2021 by Anonymous
Sturdy and secure,
Easy to install
Great deterrent if fitted correctly!
03 September 2021 by Alex
I only gave 4 stars based on my experience when installing. I initially tired to install as per instructions but struggled to fix due to poor concrete base. Make sure the concrete is good and I would definitely recommend a stand / guide when drilling.

Very strong
03 May 2021 by Scott G
Well packaged
Very strong
Would definitely recommend
Great Product
10 March 2021 by Lisa A
Very secure and easy to install. Only fiddly part was trying to put the metal covers on the screw holes! Seems impossible so ended up gorilla glueing them on!
Excellent quality
03 March 2021 by Anonymous
Well made, bike is definitely more secure, worth the money
Solid and great price
12 February 2021 by Anonymous
Really well built, great quality and easy to install.
Heavy Good Quality anchor
30 December 2020 by KDF
A heavy piece of kit. Really good quality. I had this professionally installed and feel confident that it will help to secure my bike
Capable of securing your mother in law
24 December 2020 by Lawrence W
Does what it says on the tin.
We ended up cutting out a section of floor and re cementing the anchor back in. Let it go off then tightened the bolts.
Secure as ten men and would hold your mother in law at bay
Good solid feel to the product

Very safe, secure anchor
04 October 2020 by Anonymous
Very secure and solid anchor. Easy to fit. Would recommend.
Solid bit kit
29 September 2020 by Simon B
Good anchor. Easy to fit with a good masonary bit and a strong drill. Done.
Ground anchor
23 September 2020 by Robbie R
This product is a real solid piece of kit nobody is getting away with your bike if you have one of these and a decent chain.
Solid bit if kit , but was missing Bolts
18 August 2020 by Paul H
The Anchor arrived sealed but Oxford hadn't put any of the fixings in the box . Contacted Sportsbikeshop who got manufacturer to send out the bolts etc as they hadn't any in stock .
Oxford duly sent out the Bolts but minus the caps & bearings, rendering them practically useless .
Got back to Sportsbikeshop who had now got the Ground Anchor in stock and sent out a complete kit next day delivery
Apart from all the cufuffell with missing bits ( shame on Oxford ) this is a well made solid & secure Anchor which will more than likely put the most tenacious tealeaf off from attempting to have your bike away
Would still reccomend regardless of hastle with missing parts
One heavy bit of metal!
11 August 2020 by Nicky S
This is what i expected, strong heavy and comes with all the bits you need for installation. I purchased this for me E MTB given how expensive these bikes are I now feel I can sleep a little better!
Excellent quality and value for money
07 August 2020 by Luke G
Anchor has given me piece of mind when locking my bike in my outbuilding.
Quick delivery and excellent service from sportsbikeshop
Versatility and strength
02 August 2020 by David B
Fairly simple to install if you have a good hammer drill and the right sized bit.

It's got a good heft to it and is certainly incredibly strong. I had thought that perhaps it's swiveling mechanism might create a weak spot to be exploited but on inspection it's going absolutely nowhere.

I chose this for its swivel so that I didn't have to install it at a funny angle to get the best fit for my chain and even if I change bikes in the future I should be able to angle it and make locking any bike up easy
Fitting tips
27 July 2020 by Franco
Great product but bolts can be tricky to fit. Be patient. Make sure the holes provide a snug fit for the bolts and I suggest you tightEn the Screws a little to allow the bolt lugs to expand and grip. The lugs don't retract when you unscrew thus ensuring the bolts are tight when you place the anchor and screw them in for good. The hex key was not included in my case so an Alan key was used and was fiddly but worked.
Description
Oxford Rota Force Ground Anchor
Sold secure gold approved
Bolts down with 4 security bolts
Unique rotating head
26mm diameter case hardened steel head
59mm internal diameter allows chain to be fitted
Oxford offer a range of security products which have been tested and approved to various international security standards. Motorcycle theft remains a growing problem, both in the UK and abroad. Every year more motorcycles are stolen, more motorcyclists are disappointed and inconvenienced and even more is spent on anti-theft insurance policies.
Manufacturer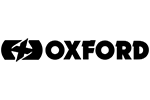 About
Oxford
Oxford was established in 1973 and has grown into a leading global supplier of motorcycle products. Its vast range encompasses everything to improve life on two wheels: from clothing and helmets to accessories, hard parts, locks, luggage and much more. Products are designed in-house by a team of active enthusiasts and skilled technicians, based at the company's purpose-built headquarters in Oxfordshire. With the support of the latest CAD technology, a 3D printing suite and a fully equipped test laboratory, Oxford invents, develops and refines its products in pursuit of the best experience for two-wheel enthusiasts. Oxford employs over 150 staff and has ambitious plans for further growth in both the UK and globally.
Questions and Answers
Questions and Answers
Would this be suitable for a tarmac driveway??

August 27, 2018

This ground anchor is designed to be used on a concrete surface.

What size are the bolts please, width and depth

December 4, 2017

The length of the bolts measure 7cm and the depth is 2cm.

Can you attach this to a wall?

January 30, 2017

There is no reason at all why this cannot be bolted to a wall, but you would need to make sure that the wall is thick enough to take the security bolts.

You won't get it cheaper.
Our Price Match Promise.