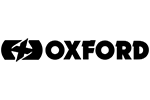 Oxford Boss Alarmed Disc Lock
Verified Customer Reviews for Oxford Boss Alarmed Disc Lock
Stipulated by insurance company
10 November 2023 by John W
Never used a disc lock before, very impressed with it Ticks all the boxes.
Sturdy lock
06 October 2023 by Sally R
Alarm works well and easy to use. A good sturdy lock for the price
Great alarm
05 October 2023 by Lauren K
Easy to use and carry with in bag. Is loud and bright.
Boss Alarm
07 September 2023 by David L
I quote " does what it says on the tin" could be a bit louder , would be happier to pay a couple a ££ more to include a reminder tag ( bendy wire thing ), but otherwise very good product
Alarm
26 July 2023 by Rob P
Does what it say on the tin
Top Lock!
22 July 2023 by Kegan
love it. lasts forever, longer than branded bike alarmed locks. and can change the batteries.
Easy to use, good deterrent
04 July 2023 by Anonymous
It is a good deterrent and easy to use.
As others said, the alarm seems a bit less loud than I expected. However, it still is noisy enough.
super deterrent
23 June 2023 by Richard S
looks and sound the part. the long U shackle makes it very easy to use and super practical. the alarm is loud a great deterrent.
Perfect for the job
13 May 2023 by Dylan M
It's incredibly well made. Everything slots together with a satisfying clunk, the shackle is thick and sturdy and rubberised to avoid stratching paint work. It's a snug fit in my brake rotor because of the thick shackle but that's all it needs to do. The alarm is very loud and I can trust it not to go off unless the device is messed with. And it fits neatly under my passenger seat on my ZXR400. It could also be used with a chain because of the U lock design which is handy.
Oxford Boss Alarmed Disc Lock
21 April 2023 by Anonymous
Just what I was looking for. Great piece of kit for an even greater price.

Solid lock
17 April 2023 by Anonymous
Big and chunky and 16mm shackle will be an effort to get through even with an angle grinder.
The alarm is not very loud at all. I doubt you would hear it from outside your house tbh.
Chunky lock
08 February 2023 by Stuart C
External shell is plastic but it's relatively heavy so I assume must be substantial metal internally. Having set it off by accident it's not actually that loud.
The shackle is of sufficient size to go round most disks but doesn't come with reminder lanyard. Comes with 3 keys and it's very easy to use, batteries are not rechargeable so you will need to buy new button cells when they run out.
Overall it seems good value for the price.
It's ok
07 February 2023 by Miroslaw S
It does the job. I'm usually using as a disc lock. Sometimes, it starts the alarm without reason or maybe a wind trigger the alarm. After few weeks of frost and rain I have discovered bit of rust on it, but it disappeared after cleaning.
Great way to alarm your bike
01 February 2023 by Curtis
This is an easy and convenient way to secure and alarm your bike both at home and away. Bright yellow so it stands out on the bike to deter thieves.
The lock is a large unit, if it will fit in your pocket you can defiantly feel the weight.
Sold secure Gold (!! really does reduce insurance !!), 3 keys and easy to use, Red to Red is armed, very loud alarm and auto resets after the alarm chirps, to disarm simply turn the shackle red to black.
The batteries are easy to replace by unlocking the shackle, unscrewing the battery tray and sliding the battery tray out, The batteries are said to last 6 months, time will tell.
I'm very happy with this purchase and would recommend.
Great Service from SportBikeShop as usual.
Works For Me
28 November 2022 by John H
Great piece of kit for an even greater price. Yes it could be louder but it went off the other night and woke me and the mrs up. Usual quality Oxford gear and usual Sportsbikeshop prices.
Does what it says on the box
18 July 2022 by Alan P
Simply to use look's and feels strong, won't stop them stealing your bike ! But might put them off.
Big & bold
06 July 2022 by Peter S
So far so good.

Easy to use, fits in my jacket pocket (just). The arming signal for the alarm is quite loud, but the actual alarm is less so. I'll be fitting new batteries to see if that helps. Can't comment on how it would stand up to attack as so far no-one's tried to nick my bike ( touch wood)
A very big lock
02 July 2022 by Andy P
A simple to use lock that has no complicated switches, the clasp fits both ways red to red is activated the other way it isn't its that simple.
The lock is very big and heavy so make sure you have somewhere to store it when not in use.
Press Reviews for Oxford Boss Alarmed Disc Lock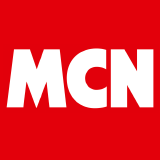 MCN 6th Nov 2013 Issue
Description
Oxford Boss Alarmed Disc Lock
Oxfords strongest ever lock
Removable, sealed unit alarm module
Water, vibration, frost and heat-proof
100db alarm
Includes batteries
Oxford offer a range of security products which have been tested and approved to various international security standards. Motorcycle theft remains a growing problem, both in the UK and abroad. Every year more motorcycles are stolen, more motorcyclists are disappointed and inconvenienced and even more is spent on anti-theft insurance policies.
Manufacturer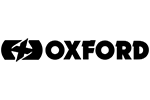 About
Oxford
Oxford was established in 1973 and has grown into a leading global supplier of motorcycle products. Its vast range encompasses everything to improve life on two wheels: from clothing and helmets to accessories, hard parts, locks, luggage and much more. Products are designed in-house by a team of active enthusiasts and skilled technicians, based at the company's purpose-built headquarters in Oxfordshire. With the support of the latest CAD technology, a 3D printing suite and a fully equipped test laboratory, Oxford invents, develops and refines its products in pursuit of the best experience for two-wheel enthusiasts. Oxford employs over 150 staff and has ambitious plans for further growth in both the UK and globally.
Questions and Answers
Questions and Answers
Is the alarm set separately from the locking mechanism? I'm just thinking about when its stored in a top box when travelling.

April 28, 2019

To de-activate the alarm, insert the shackle into the lock so that the red band is not next to the arrow on the case.

Does the Alarm include a minder cable?

May 22, 2018

The alarm is not supplied with a reminder cable.

How long is the chain?

November 30, 2017

No chain is included,you will receive a lock only.

I'm going to be buying a NC750x will this disc lock fit this bike at all?

November 22, 2017

We are not able to advise on fitments to specific bikes, but the measurements of the 16mm shackle are 41mm width and the length (depth) is 53mm. These are the internal measurements of the shackle.

The hole in my disc is 6 mm. Will this fit in the holes?

March 5, 2017

The Oxford Boss Alarmed Disc Lock is available in 14mm and 16mm shackle sizes, and so the shackle would not fit the holes in your disc.

Is this the Oxford Big Boss Alarm. Part no.OF4?

February 13, 2017

The 14mm shackle is Oxford part number OF3,and the 16mm shackle is is OF4.

Could you please tell me what the batteries are and are they easy to remove?

July 27, 2011

The battery type is LR44 1.5V and replacement procedure is fully covered by the comprehensive instructions. Spare batteries are available to purchase at Sportsbikeshop.(See link below) https://www.sportsbikeshop.co.uk/motorcycle_parts/content_prod/62749

You won't get it cheaper.
Our Price Match Promise.