Rev'it Seesoft Back Protector Insert - RV Type
Customer Product Reviews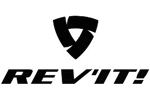 View Product Details
August 6, 2022
Worth its weight in gold!
A week after buying this I was knocked of at 40mph when a car pulled out. Went straight over the roof and landed squarely in my back in the carriageway. Not a lucky item but did what it should and lucky it seems no lasting damage. Good fit in Eclipse jacket too.
July 28, 2022
Rev'it back protector
I purchased this to fit in a Rev'it Gt 3 mesh jacket ,it fits nicely in the pocket and is comfortable to wear and not too sweaty
July 8, 2022
Absolutely essential
Really happy with this although it should really be supplied with the jacket. Reassuring and worth the cost.
July 1, 2022
Good fit
Unusual design but fits the Revit Eclipse Jacket pocket well. Not aware of it when riding and cooling not affected. Not much more to say other than another quick delivery from Sportsbikeshop.
June 21, 2022
Fits nicely
Although not road tested, fits in the Rev it jacket nicely. Rugged but comfortable and safety inspiring. Excellent service from sbs
May 19, 2022
Nice comfy protector
Fits jacket perfectly and very comfortable, forget it's there most of the time. Well worth the ££. Staff excellent who fitted it to my own jacket.
May 9, 2022
Protect your back
Fits well into jacket , no discomfort while riding great cost
May 1, 2022
Does what it says
Really comfy once warmed up, you don't really feel it in the jacket, hopefully never have the need to test it.
April 5, 2022
Really comfortable
Ordered from here as I have bought quite a few things in the past and the store is good. The back protector. Well made. I had no idea what size to order for my XXL size Eclipse jacket. Rev'It said size 5. It fits into the jacket really easily. With the jacket on you can feel it's there but not uncomfortable. No one expects to have to put it to the test but it feels that it will stop or reduce any injury when the worst happens. It's Rev'It quality.
March 17, 2022
Great quality
Purchased this product to fit my new jacket. In the past I've found Rev'it products to be of high quality and this is exactly that. Great protection. Really quick delivery also
March 10, 2022
A well needed rest
Very comfortable, nice and thick and covers your whole back, once it's in place it doesn't move like others I've had. I like the 4 layers on product.
March 1, 2022
Inspires confidence
Good coverage unlike many other back protectors.
February 14, 2022
Great product .
This is a excellent back protector which fits very nicely in to my Rev it Trench Jacket. It make the jacket feel warmer as it was on the cold side. It should be included in the price but for £40 I can't complain make the Jacket complete.
January 3, 2022
A bugger to fit!
Well it's a back protector. Not tested thankfully but seems like it should do the job. It looks like it's made out of one of those swimming pool floats you used to use in school swim lessons. Ot could come in handy if you crash in to water. On a side note I bought a size 5 and it was a bugger to fit in the large jacket. Doubt I'll get it our now.
December 23, 2021
Good fit in jacket
Purchased as an add on to a mesh summer jacket does what it says on the box
December 10, 2021
Perfect fit
Fits perfectly in my Rev'it Quantum 2 air jacket.
September 29, 2021
Great product
Lightweight and comfortable to wear
September 11, 2021
So comfortable
The back protector is great quality and so comfortable to wear in my new Rev'it Safari 3 jacket, I don't notice it all unlike some other's I've used over the years. I can recommend this back protector.
August 29, 2021
Flexible and comfortable
Fits well, light weight, mould able, would trust it in a crash
August 6, 2021
Hope to never test it
A really good fit in the Airwave jacket, just hope that I never put it to the test, but nice to know it's there if needed.
PLEASE NOTE: The views and opinions expressed in the above reviews are solely those of the author and are not necessarily representative of the views of SPORTSBIKESHOP LTD.