TomTom Sat-Nav - Rider 550 Premium
Customer Product Reviews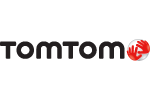 Our price
£358.82
£499.99
View Product Details
May 3, 2022
TomTom 550 Premium
Unit itself seems perfect, but it is fiddly loading specific routes onto the unit. It works great if you input a destination, but can be a pain trying to load specific roads to follow. In addition, the unit does don't recognise unpaved roads and refused to load a route that contains them, even simple ones like the Forest drive in Kielder. In short, the product is well made, reliable and swap easily between bike and car, software interface and TomToms routing software still needs improving. SBS service has been faultless as usual, quick dispatch and a good price
April 27, 2022
TomTom Rider 550
Great sat nav from TomTom as always! I have used a number of other sat nav's in the past including Garmin, BMW Navigator and phone apps (Google Maps and Waze) and have always come back to my trusty TomTom. This one will be replacing a very used and abused 400 model that still works perfectly after nearly 8 years of every day use, in all weather conditions. The addition of WiFi is a great touch, connected straight away out of the box and updated itself no problems. Outstanding service from SportsBikeShop as always!!
March 21, 2022
TomTom Rider 550
I've had this for 18 months now. If you have an Apple phone look elsewhere. Bluetooth just does not work after IOS12. I'll reluctantly give it 2 stars as there is a bodge to make it sort of work via wiFi, but I won't be buying another TomTom. My old TomTom 910 (still) works fine with the Apple phone. The problem is well known now and 2yrs on - yet still TomTom have not addressed fixing it. All my other BT devices work fine All supposed workarounds for 550 Rider Bluetooth and Apple either fail, or cease to work after an hour / powering the devices off. Not Acceptable given the price.
February 24, 2022
Tom Tom 550
I bought 2 of these 1 for a friend. 1 tom Tom had a problem, spoke to Tom Tom to no avail then contacted the guys at sportsbikeshop. Not only helped but went above and beyond with customer service. Top service, I have great confidence in buying with these guys, 2 happy customers here thanks
February 22, 2022
Even I can use it.
Bought to replace my 10+ year old Rider, which is still going strong but can no longer update. The 550 is so much easier to use, and coupled to MyDrive on a computer makes planning in advance a joy. It paired instantly with my (also ten year old) Scala headset - but I have no need of a smartphone, and, unlike the old Rider, it will not pair with my ancient but still perfectly functioning Nokia phone which I have no intention of replacing. The RAM fitting kit is the same as my old one which has stood the test of time, but the anti-theft kit might just be good enough to run in and pay for petrol - not much else. I suspect the free-spinning tightener sleeve would not resist a screwdriver or penknife being jammed into it - the 'keys' for the sleeve are all the same - and the whole thing could be removed with an allen key anyway. Having said all that, the Sat Nav itself is excellent - high quality, packed with features, and I am greatly looking forward to planning continental 'thrilling' routes in advance while in the comfort of my own home, then storing them in the device for hot and sunny times.
October 17, 2021
Good Sat Nav
Been using my phone for years as a sat nav although I don't like having it mounted to the bike- it's too easily stolen and I have heard this can cause damage due to the vibrations. I looked at a lot of reviews and chose the TomTom due to the ability to lock it in place on the bike. The unit powers up quickly and easily updates itself using Wi-Fi whilst in my Garage. This satnav connects to both my phone and intercom so It gives increased connectivity while riding- directions are given audio priority, so you're not straining to hear directions over music like when using your phone. It has a bright, easy to understand display, live traffic updates and makes finding the way very easy. The unit seems to need several updates straight out of the box but I am hoping this will soon be fully updated- the nice thing is that at least you know it is fully up to date with the latest road routes. Very impressed- don't need it for every day journey but very useful and although it seems a bit "old school" not to use your phone for EVERYTHING having a dedicated navigation device makes a lot of sense to me and the touch screen actually works with a gloved hand! As always first rate service from sportsbikeshop.co.uk- in amongst my research they were also the cheapest, so no need to ask for a price match.
September 20, 2021
Excellent bit of kit
I bought this as my rider 42 wouldn't download or upload routes, I have to say I am very impressed, having built in WiFi I turned it on this morning and it had downloaded all the known car charging points, if you own a car I would recommend the full kit, the car mount means not having to plug a lead into the unit which can be a weak point on all new electronics
July 30, 2021
Adequate
Bought the product on the strength of other reviews and being fed up of using phone. The sat nav it's self is well made and buying the premium comes with loads of bits and bobs, however I ended up fabricating a different bracket to fit onto the bars as the supplied was far too bulky for my liking and I couldn't position the screen where I wanted it. I was very disappointed with having to google user instructions having spent in excess of £350. I'm still playing around with it and hope to purchase a tiny Bluetooth in helmet speaker as I imagine it's easier and safer to listen to directions than keep looking at the screen.
July 8, 2021
Fantastic sat nav
When used with the MyDrive app I can plan a route with as many stops as I want so I can easily explore places I haven't been before. Connects easily with my nectar Sema SMH10 headset. I have used it in torrential rain twice and it has been unaffected. As it locks on to my bike I can leave it on the bike while I pop in to pay for petrol, etc. Wish I'd bought one years ago.
June 20, 2021
So pleased I bought one
I have a Premium X in our car. Tried for a few months to use the BMW Navigator which I fitted onto my R1200RT but eventually gave up and purchased the Rider550. So pleased I did. Within minutes of turning the device on I had all of my routes and POI's installed. Connected to my Interphone Tour a few minutes later. My Samsung phone is connected but I can't receive calls (I assume I am doing something wrong) but will try again. Very easy to fit to my m/c as I have a mount. In my opinion, the display is much easier to read than the Garmin / BMW display. Very easy to do updates and connect to wifi. The unit is expensive but well worth it, especially as I have used the bike to travel to our house in France and will do again once travel is opened up.
June 18, 2021
Excellent quality
This is a superb product
May 15, 2021
Rider 550
Great product purchased from a great shop. Very easy and concise to use and operate. All relevant wires and attachments supplied ( premium pack ) and are very good quality. Paired very easily to my phone and intercom , so ready to take on the world. Battery life is excellent and unit is very waterproof ( 11hrs in Welsh rain proved that ) Highly recommended.
April 17, 2021
Rider 550
I've had tomtoms for a long time been realy pleased with them cannot fault the products or the after care.
April 12, 2021
Well built, quality product
Finally had enough of trying to make do with voice instructions via a smart phone when riding the bike. Plus I wanted to download GPx routes onto something with a large bright waterproof and glove-friendly screen. I opted for the Premium as I wanted lifetime world maps and the extra security of a lockable mount. Well packaged, with clear instructions, online support and even came with a mount for use in the car. Can't wait to start tackling some off-road routes, and have no problems with the detailed road maps and route directions I've tried out so far.
April 6, 2021
Must gadget for any rider
I have owned Tom Tom for a car before and so when I changed my car which came with a built-in Sat Nav. Therefore, it was redundant and so I started using it on my bike with various attachments without success. Tom Tom unit would never fitted properly in the waterproof cases or the screen was hard to see due to the sun or reflection from the plastic cover on the case. After much deliberation I decided to purchase dedicated Rider 550. It was much more then what I wanted to spend but the complete package that included all the fitments and anti-theft locking device was no brainer. After much research it was clear that Sports Bike shop were the cheapest. It arrived the next day and I quickly installed. It was so easy to install and use and by the way this unit now updates through your Wi-Fi rather then cables and computers. I led a group of riders last weekend and it performed without a fault. Best buy ever and looking forward to many more group rides this summer.
April 4, 2021
Great price
Not used it in anger yet but the small number of times I have its being great , so liking it has its own wifi
April 1, 2021
Does what it says on the tin
Works really well , with excellent connection to my phone & Cardo 4+ Mount very secure even with some additional security measures I have taken , though I would not leave it on the bike overnight. Love the route selection system . Updates far better using WIFI as the system before left a lot to be desired .
March 4, 2021
Gateway to the open roads
I chose this model as I am already familiar with tomtom having to use one for work. It is quick and easy to use and setup even for a technophobe like myself. The fact that it also has a lock on it is a nice touch both to secure it whilst riding and for those quick stops to the garage. Whether you have paid a £100 or £400 you don't want some opportunist snatching it off your bike while your back is turned although I wouldn't leave it for any length of time. It is great to be able to pick out destinations from the map by just pinch and zoom and tap where you want to go, so simple. I have never tried using this with gloves on as I would always sort out my destinations before putting them on. It easily connects up to Bluetooth devices also should you require audio. Overall I find it to be an essential piece of tech if you want to be more adventurous on the go.
January 21, 2021
Brilliant bit of kit
Brilliant bit of kit, and easily installed, the mount is brilliantly made and holds the Tom Tom very securely. Love that I can plan a route online via MyDrive and it's available on the Tom Tom automatically when I get to the garage. Sportsbikeshop shop did amazing (again) - cheaper than secondhand on eBay and delivered next day.
December 31, 2020
Tommy TomTom
Arrived promptly thanks to the excellent SBS Service. Out of the box updates were easy to install once Logged in to TomTom. Fitted to my Tracer and linked to my Blue Tooth helmet comms very easy. Used in the rain storms and now the Snow and can't really fault it. I had a Garmin before that had a bigger display and was very good in all wethers but didn't have the interesting features that this has. will be using it further when i get on my tours after all this Covid stuff.
PLEASE NOTE: The views and opinions expressed in the above reviews are solely those of the author and are not necessarily representative of the views of SPORTSBIKESHOP LTD.