Shoei Hornet ADV - Gloss White
Customer Product Reviews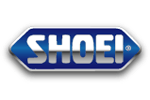 View Product Details
June 23, 2022
Superb lid!
Tried several others on but In the end came back to Shoei as that is my head style/shape! At 1500g it's 200g heavier than my xr1100 but you can't feel it!! Had "sports" style full face all my riding life but the wide view from the visor is stupendous on this adv lid! Even at 70 mph + the peak doesn't affect the wind flow detrimentally as it's such a bonus to keep the sun out of your eyes! A big plus is the pin-lock insert comes with the lid aswell! Very happy, £480 price tag for the matt black worth every penny!
May 27, 2022
Great helmet
Great helmet I had the old Shoei Hornet but this one is so much better, the visor is easy to change and much better vents can not fault it.
May 6, 2022
Great Shoei Hornet
Typical Shoei helmet, excellent build quality and a really good fit. I was surprised at how quiet and stable it is at motorway speeds, very impressed. Sportsbike shop service was also excellent, order placed at 4pm, helmet delivered lunchtime next day.
April 30, 2022
Glad I went for this
Although I've not been out with this lid yet, the fit for me is spot on. I wasn't sure if I was overly keen on the look of it but in the flesh it looks awesome. Just chuffed to bits with it. If it helps anyone, my head is 59.5cm & the L Fits nice & snug for me..
December 12, 2021
Just gorgeous
Quality oozes from this helmet like snot out of a young boy's nose whilst waiting for the number eleven bus. I wanted the matt black helmet but it wasn't available in my size, I just hope this shiny version this is just a safe, At least my Mrs will be able to see her reflection as she headbutts the back of it, she might even be able to apply her makeup on the way to the chippy! Great service as expected, I'd ordered jeans for her too but she is too small for size 12 and too big for size 10. SBS refunded without judgement on how weird she is...
July 6, 2021
Service Support
I have been trying to purchase this helmet in XXL for several months, as Shoei don't allow this size and model to be sold in the UK I was frustrated. I tried numerous alternative manufacturers to no avail. Then in discussions with Martin at SBS it became apparent that if we swapped the inners it would achieve XXL. Martin helped me through the process and went outside the normal procedures to assist me get the correct solution. The communication and service were excellent and resolved the issue. I was extremely pleased with the service from SBS and Martin. The helmet is so comfy and suits me and my needs perfectly.
May 31, 2021
Good product
Excellent helmet, quiet and comfortable. As always top class service from sportsbikeshop.
May 27, 2021
Comfortable and quiet
Initially I was looking at the Arai Tour Bit after a fitting and assistance from the great team at SBS Milton Keynes I found the Shoei to be the better fit for my head. The helmet is amazingly comfortable, lightweight and quiet. The field of view is really wide and the peak gives no issues at motorway speeds.
May 16, 2021
Shoei adv helmet
Really nice helmet fits perfect Sportsbikeshop great to deal with Delivered on the day they said it would be delivered Used them a few times now I highly recommend them 10/10 service
April 5, 2021
A bit disappointing
I have owned multiple Shoei's over the years. No other brand seems to fit as well. Recently taken up trail riding so wanted a helmet I could use on road and with Goggles and adventure helmets are meant to be much cooler than a full face. So after trying on various helmets I settled on this. My normal road helmet is a GT Air 2. The Hornet is very loud in comparison and the ventilation is poor. With all the vents open you wouldn't notice they were. It is also incredibly Loud in comparison. Wouldn't recommend this as a helmet for off-road where you want better ventilation. If your after a helmet for the road the gt air 2 is much better. On the upside, it is very comfortable and the overall built quality is what you'd expect from a shoei helmet. Great service as always from Sportsbikeshop.
September 15, 2020
Very good helmet
My first adventure helmet, bought to replace a AGV that just didn't break in as hoped and was causing a forehead pressure point. Having owned a Shoei Quest before that, I knew a Shoei would be more comfortable. I was right. Feels similar to the Quest. So, so comfortable (wore it for a 3 hour ride with no issues). Peak works well with little drag. Visor is super wide so great vision. Comms installed with no issues. Visor and peak easy to remove for cleaning. DD is my preferred fastening too. Slight rattle coming from the top (vent?) so I need to investigate that. Great service and bank holiday price from Sportsbikeshop (particularly the manager at Leeds). Overall, I'm very happy.
July 30, 2020
Amazing Helmet and amazing service
I bought this helmet after wearing an Arai RX7V for a good few years and to say I'm happy that I made the change would be an understatement! Fits alot better than the Arai helmet I had, feels alot more secure and light weight in comparrison (but ofcourse that may just be my head). As for SPORTSBIKE, as always an amazing service, from the fact it offers 0% finance for a year is a massive bonus as it means you dont feel as guilty buying the bits you want and doesn't feel like you're breaking the bank either (and ofcourse makes it easier to justify to the other half). Super fast delivery and amazing customer service and satisfaction...already looking forward to my next purchase!
July 11, 2020
Shoei Hornet ADV - Matt Black
After endless deliberation went for the expensive option. Quality item with great fit. You really do get what you pay for.
June 20, 2020
Brilliant Adv helmet!
Bought this to use alongside a Shoei Qwest and was pleased to find they do size the same. Helmet is very comfortable, surprisingly quiet and gives a really good field of view. Peak works very well so I don't need to use sunny's and it's very hard to most the visor up with the pinlock in place. My first peaked helmet and very impressed.
May 4, 2020
Too Soon! But feels Good
So I bought this helmet to replace my Shoi Neotec, it feels really comfortable to wear but have only ridden with it for about an hour in total up to now due to lockdown. It is a lot lighter than previous helmet, like the peak. Delivery superb from SBS.
April 21, 2020
Fails at the worse times
Don't get me wrong this is a lovely comfy helmet that looks fantastic and feels exactly what you expect a Shoei to feel like. It fails though at doing what you expect an Adventure helmet to do, as when the weather turns bad this helmet is utterly useless in rain. Water pours in or steams up thats the choices you have.
December 16, 2019
Shoei hornet adv
Uso solo caschi Shoei per la loro alta qualità. Casco bellissimo , ben fatto e con certificato per uso pista . La consegna per l'Italia è stata molto veloce , imballo perfetto , prezzo ottimo . Sportsbikeshop grande venditore .
July 24, 2019
LOVE THIS LID
This helmet is quality, the paint finish is lovely and the interior is comfortable and can all be removed for cleaning. Compared to my last Shoei road helmet the size is a bit smaller so I had to go a size up, this may be different design or maybe my head got larger! Vision is excellent and have yet to fit the provided pin lock as I have not had any issues with misting. Visor locks in position with a solid clunk, I generally have mine open a fraction but when you have it fully closed it locks solidly in place. Thought the helmet visor might make it excessively noisy or get ripped up by air flow but it isn't either noisy or getting caught in air flow, in fact it does exactly what it should and stops glare from the sun. Bit pricey but worth it.
June 4, 2019
Awesome
I wanted a helmet that was appropriate for my dual sport bike and liked the idea of a peak to block out low level sun. I visited Sportsbikeshop and tried various manufacturers helmets in this style, but it was the Shoei that fitted me the best and seemed to have a more compact look than the others. I was concerned that the peak might cause the helmet to pull backwards when riding at higher speeds and wondered about how much noise it might generate, particularly because my bike hasn't got an form of wind deflection on it, but speaking to a couple of people they said the Shoei ADV was probably the least affected by wind and noise out of all the makes they had tried. The only real way I was going to know was to buy it and try it. I have to say the helmet is awesome. I used to wear ear plugs, but have found that the helmet fits me so well I don't need them. It doesn't cut out all the noise, but it's acceptable to me. Who doesn't love the sound of their bike? The peak cuts out the low sun and certainly doesn't lift at motorway speed or when I turn my head sideways. I get some very slight misting sometimes at the bottom of the visor, which quickly clears and I need to fit the pin lock visor that comes with it, which I presume will help. The visibility is brilliant and sunglasses fit nicely into the helmet and to be honest it really doesn't feel like I'm wearing a helmet at times.
May 31, 2019
Hornet
1st lid had broken vent and scratch on top. Sports bikeshop very quick and efficient to replace. Second lid, no issues when arrived. Used now for 1 month, 2-3 days per week for commuting 1 hour, plus 2 long weekend rides.. Performance review= Helmet is comfy, light, good view from screen, easy to fit on and to alter locking screen. Sound feels reduced from previous helmet (also Shoe). However found screen mists up with vents open. Visor works well in early late sun light but can catch the air at times and gives a jolt, but this is not a strong pull. Whilst noise is reduced, it seems louder when visor open than old helmet., and my ears have just started to feel a little pinched after long rides. Having said all of this, this is still a massive improvement in quality from my old shoe helmet and the added features are really nice, with a good quality build.
PLEASE NOTE: The views and opinions expressed in the above reviews are solely those of the author and are not necessarily representative of the views of SPORTSBIKESHOP LTD.