Wurth - High Performance Dry Chain Lube
Customer Product Reviews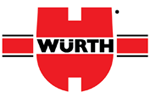 View Product Details
July 29, 2022
Clean Lube
So easy to use, less mess, more chain life in my opinion. I have been using this for years and it has always done me good!
July 23, 2022
Absolutely fine
I bought the smallest size which packs nicely on the bike for those long 600 mile plus tours. Seems like a good quality product that sticks on well.
July 5, 2022
Chain Lube
Usually use Motul lube, but this was out of stock. Wurth lube seemed to have good ratings so gave it a go. Only had a short ride after application, small bit of fling, 4 stars until i go for a longer ride. Usual high standards from SBS for delivery and updates.
June 26, 2022
Less mess chain lube
Very good product seems to create less mess than others I have used , Wurth has always been a good product
June 22, 2022
Great chain lube
Easy to use and does the job
May 29, 2022
No mess solution
Easy to use and mess free. It's now my go-to chain lube.
May 22, 2022
Best chain lube
Does not flick all over the rear wheel and stays on the chain for days.
May 16, 2022
Favourite Lube
No mess
May 15, 2022
Used for years now.
Always found it to be very effective and the smaller cans are really useful for taking on longer foreign trips. Very low fling and not as "attracted" to grit as many seeme to be.
May 5, 2022
It's a dry chain lube
I've read good reviews so thought I'd give it a try. It's definitely not as messy as other products I've tried in the past. For such a big can it doesn't seem to last very long. More propellant than product.
May 3, 2022
Love this chain lube
Clear lubricant that stays on for days.
May 2, 2022
Why use any other.
Effective, efficient and easy to use.
April 25, 2022
The best chain lube
Quality product from worth. I've tried others but always come back to Wurth. No fling just chain lube
March 15, 2022
Best Chain Lube Available for my application
I decided to give "Wurth Dry Chain Lube" a try a few years ago, (when Castrol had just made the unforgivable and grave error of "Improving" their previously excellent alternative). Having tried many others, Wurth Dry chain lube, is the one I have settled on. I keep trying the latest ones as they come out, and make thier claims, but keep coming back to this . As all the other users have noticed, it really is low fling, and none sticky, (some that say theirs are, yet they, attract grit and dust like glue, And fly all over the darn place)! Make no mistake, it all comes off in the end. But the Wurth is non sticky, and low build. Wurth make some great products, and are suppliers to the professional automotive repair garages, which I find re-assuring. I also use it in combination with their Chain Wax, by ocassionally giving a liberal coating of Wax to the side plates on the other side of the chain which we don't normally see, and don't usually get much chain lube on. I find that this helps provide extra corrosion protection to that rear "unseen side" of the chain, especially during winter. Hope this was useful. Ride Safe.
March 9, 2022
At last, a clean looking lube!
After reading reviews and Best Buy status, can see why this is the king of lubes at the minute. Easy to apply and invisible to the eye when dry. Great innovation as it doesn't cover the chain in ugly residue. No flinging onto the wheels etc. Seems to go far as well. As ever Sportsbikeshop delivered promptly with no fuss. I'm a convert to Wruth!
February 25, 2022
Brilliant lube
Really good chain lube. Sticks to the chain well with little spray off when riding
January 11, 2022
Best chain lube.
Non flinging. Easy to apply. Excellent service from sportsbikeshop.co.uk as always
January 2, 2022
Why use anything else
Allways used these products, best in the business FACT Delivery is allways good from these folk aswell Be back for some more when ive run out again
January 2, 2022
Dry lube
Good product, keeps the prints lubricated and stays on the chain not up the tyre.
September 6, 2021
Does what it says on the tin
The reviews and recommendations were spot on: best chain product I have used . The small can is also worth having if going on a week/weekend trip to stick in your bag/panniers.
PLEASE NOTE: The views and opinions expressed in the above reviews are solely those of the author and are not necessarily representative of the views of SPORTSBIKESHOP LTD.