Richa Street Storm WP Boots - Black
Customer Product Reviews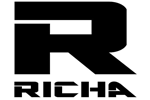 View Product Details
June 25, 2022
Awesome pair of boots
I was after a pair of summer boots. On first looking at these boots they felt very light in the hand and cheaply made. Very different to the Daytona boots I usually wear. However after putting them on and walking around in them I immediately changed my mind. They genuinely feel like your wearing a pair of slippers. Out on the bike they feel amazing and allow plenty of free movement without my ankle feeling like it's locked in place. Plenty of grip on the sole when stopping or moving the bike around. To my surprise they appear to be very hard wearing with no wear to the top of the left boot at all after riding several thousand miles in them with hundreds of gear changes. Awesome boots to ride in and appear fully waterproof having now ridden in quite a bit of wet weather in them. Definitely now my favourite go to boots when I head out on the bike.
June 19, 2022
Great value boots
Great value boots, light weight for summer, may be chilly in winter, i will miss the calf height, but fab for day rides in fair weather and look pretty trendy for general walking around at destination.
June 14, 2022
Not bad
Got these to go with my Bull-It cargo pants as the ankle's slightly small so dont go over my usual boots. Only got these as reduced to price i could afford. overall i like them, I bought 44 (i'm a 10) & they seem a reasonable fit. Only thing i don't like is the cuff that goes across the front, might be a style over function thing? otherwise, not bad at all
May 25, 2022
Comfy boots
Good comfy boot . Sizing is spot on. The reason they get a 4 is the soles don't seem to grip that well on some smooth surfaces.
May 11, 2022
Great boots very comfy
I purchased these boots as a lightweight lower cut alternative, to my normal heavy winter ones. I have worn them a few times so far and found them exceedingly comfy to wear both on and off the bike
April 2, 2022
Excellent Boots!
I bought these boots to have something to slip on quickly when I needed to nip to the shops. I'd had much heavier boots before and they were a struggle to get on quickly. To my surprise, they turned out to be a lot better than I was expecting. The boots are warm and supportive. They fit correctly to the size and appear to be well made. They have the correct amount of protection for a lightweight boot. I think for short rides in the winter, or summer commuting, these are perfectly good. Most of all, they have the correct balance between protecting your feet while allowing you to feel the foot controls with a degree of sensitivity and precision.
February 18, 2022
Great waterproof boots
On the first day of wearing them it pi**ed down and they stayed dry so good start. The boots are super comfortable on and off the bike. I'm on my feet most of the day and don't notice I'm wearing them. Sizing was perfect, just picked my usual size.
February 18, 2022
Great boots
Really good boots had to go for the size up from my normal size , very comfortable boots and good price .
February 11, 2022
Great boots
Well made comfortable boots
May 15, 2021
Great boots
These boots are awesome, really comfortable sizing is accurate and they look good also. What more is there to say. Good all round.
May 4, 2021
Very comfortable
Only tried them a few times in the dry but they are a good fit and comfortable. They seem to be well made, so i'm happy
May 3, 2021
Top Boots
I hunted for a decent short boot for weeks till I found these. Suberb boots, perfect fit to size, very well made, look great. Most comfortable boots I have had.
April 30, 2021
Nice and comfy... but
The boots fit great and are really comfortable. I am between sizes (EU 43-44), I bought 44 for these and they fit great. Not bulky and they are nice too. The only negative note is about the metal rings around the lace holes: after 3 weeks, few of them ve become worn/loose. But overall quite pleased.
April 20, 2021
Comfortable
Great fitting boot and comfortable, look great.
April 7, 2021
Comfy!
Very comfy and fit perfectly underneath jeans of if you wanted to tuck jeans in.
March 19, 2021
Nice Boots
These boots are really comfortable and seem well made. I got caught out in some heavy rain last week and they were remarkably waterproof. The sizing was spot on and they look good with a pair of jeans. Not sure how warm these would be in the depths of winter, but brilliant for spring/summer/autumn.
March 13, 2021
Nice and comfy
True to size fit if a tiny bit on the narrow with but ok, nice to walk in and look good while off the bike more so than proper boots so very happy.
March 5, 2021
Richa Street
Cracking boots. Great fit. Look good.
January 19, 2021
Great Boots
The boots fit great and are really comfortable from the off. I am a Female 8 with wide fitting so ordered a 9 and they were perfect, with room for socks. The velcro ankle strap is nice and roomy and tucks away the laces. Nice and non-bulky toes for easy gear changing. They look great too.
December 21, 2020
Lovely summer boots
Good looking well put together boot sizing is spot on great for summer rides
PLEASE NOTE: The views and opinions expressed in the above reviews are solely those of the author and are not necessarily representative of the views of SPORTSBIKESHOP LTD.