Verified Customer Reviews for Shoei Sena SRL-03 Bluetooth Intercom System
Quality
01 December 2023 by Ronald L
"Fenny" at the Boston shop installed this for me & really took the time to help me get the right helmet & intercom, assisted by Adam (?).
This intercom just works really well- not cheap, but worth it.
Easy to operate
18 November 2023 by Anonymous
Connects to phone and very clear sound
Great clarity
14 November 2023 by Anonymous
These are our 3rd brand of intercoms and these are by far the best. Easy to use and great clarity of sound. Even on motorways.
Very good sound
11 October 2023 by Anonymous
Use this with the Shoei Neotec 3. Very good sound quality, bass is good, had to readjust equaliser settings a bit on Spotify as I wear ear plugs. Absolutely not tinny sound for music, don't know about talking with another rider as I don't use that feature. I understand Cardo have good sound reproduction, I wouldn't know about that for comparison, but this is good enough. Not too bad installing it in the Neotec 3 helmet, bought them both together on 0% finance for a bit of a saving. Thanks Klarna!
Press Reviews for Shoei Sena SRL-03 Bluetooth Intercom System - Neotec 3 / GT Air 3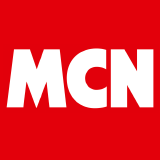 MCN 22nd Nov 2023 Issue
Description
Shoei Sena SRL-03 Bluetooth Intercom System - Neotec 3 / GT Air 3
Bluetooth 5.0
Mesh Intercom up to 2km (1.2mi)
Intercom up to 2km (1.2mi)
Audio multitasking
Multi language voice commands
Siri and Google Assistant support
Lithium polymer battery
Usage up to hours
2.5 hour approx charging time
USB C cable connection
Fully compatible with all Sena systems
Universal Intercom allowing communication with non-Sena systems
Range up to 1.6km in open terrain
Advanced noise control to reduce outside noise
Auto volume reduction during speaking
Includes WiFi adapter for easy firmware updates
The SRL-03 Bluetooth communication system was jointly created by Sena and Shoei specifically for the Shoei helmets. This low-profile device is essentially undetectable from the outside of the helmet to give you a sleek look. Pair to your smartphone so you can listen to music, hear GPS directions, take calls and more.

Link your Shoei communication system to the Sena Smartphone App (for iPhone and Android) to configure device settings and access the Quick Start Guide at the click of a button. It also connects to the Sena RideConnected app, so you can easily talk over the intercom with a virtually limitless number of riders over an infinite range while you are connected to a mobile network.
Manufacturer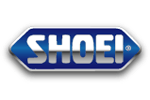 About
Shoei
Shoei manufacture all of their products using the keywords quality & value, and have used these criteria ever since they began manufacturing motorcycle helmets in January 1960. The Shoei helmet brand has always been at the forefront of motorcycle helmet technology since its creation, and continues to lead in terms of technical innovation, design, and safety. With over 50 years experience, they continue to manufacture the entire Shoei helmet range in Japan to this very day. Whilst the brand can undoubtedly be described as premium, Shoei helmets offer fantastic value for money when you consider the serious levels of comfort, build quality and technology that go into every helmet they produce. Shoei develop all of their bike helmets with a specific philosophy in mind which they call the Shoei Safety Concept. The thinking behind their philosophy is that crash helmets must be developed to ensure maximum head protection, whilst also providing unrivalled levels of comfort. Ultimately, Shoei believe that a relaxed ride provided through comfort makes a highly important contribution to the rider's safety. The safety elements of each bike helmet come under one of two headings, Passive or Active Safety. Passive safety includes focus on such elements as impact absorption and material rigidity whilst active safety refers to emphasis on ventilation, fit and noise reduction. Shoei are now, truly, one of the most popular and most highly rated helmet brands in the world.

You won't get it cheaper.
Our Price Match Promise.