TomTom Sat-Nav - Rider 550 World
Customer Product Reviews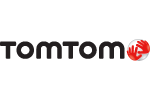 Our price
£292.06
£399.99
View Product Details
August 19, 2022
Get me out on a great route Tom Tom Rider
Wow. I have purchased this TomTom from Sportsbikeshop as I normally purchase my items from here. Great speed of delivery and it's totally transformed mine and my friends riding taking me to places I didn't even know existed. So wish I would of purchased one sooner. Brilliant product
August 13, 2022
Not getting lost
After researching a decent business to buy some bike essentials I decided to ride my bike to collect. I've only be riding for a month so this seemed a perfect opportunity to get to know roads outside my local areas. The idea was to use my mobile GPS to get there, let's just say after riding around I was getting frustrated with my mobile as had to keep stopping to look at the map, After 6 hours on the road and mobile battery power depleted I returned home empty handed. The item I had intended to collect was a Tomtom 550 motorbike satnav so I ordered it online from the Sportsbikeshop. and got it delivered. It was really easy to use Sportsbikeshop's website and the Reading store staff were very helpful on the phone too. The Tomtom is a great piece of kit, simple to set up and use with good graphics, journey options and mount is strong and versatile. The Sportsbikeshop Prices are very competitive keep up the good work.. Thanks. .
August 9, 2022
Very well designed
I am delighted with this latest version, downloading updates directly from our router at home via the wireless connection, and keeping up to date with traffic information via the bluetooth connection to my mobile phone. It even offers to read texts that arrive on the phone when connected to my Sena headset. The only disappointments are its inability to transfer routes I've saved on the TomTom across to the 'My Drive' programme on my Mac (it'll only transfer 'tracks'), and a few occasions during a week in Ireland when it repeatedly lost audio connection to my intercom (a friend with the same TomTom had the same problem, so it doesn't seem to have been a fault with my headset); but those issues don't take away from the excellent qualities of this well designed sat nav.
August 4, 2022
Navigation that works -simply
Like the Ronseal advert the TomTom does just what it says on the tin. A bright screen works well with or without gloves: and touch sensitivity is adjustable. Straight-forward menus backed by sensible help tips make operation easy. And it's a really tough device - a casual drop just scuffs the case. Transferring routes to the device by Wi-Fi is so much easier than finding the correct lead to plug in! In MyRouteApp the 'Save' menu copies routes directly to the TomTom application.
August 4, 2022
Tops - Excellent
Easy to set up and install and easy to use. Did have a BMW Garmin before which was also good but twice the price. TomTom have been doing sat nav's for years so seem to know what there doing
July 24, 2022
Best motorcycle sat nav
Everything can be better but as it is I cannot fault the device, Easy to set up and use, as uncomplicated as it needs to be, I use it with MyRouteApp route planner smooth and simple. I have just got rid of my BMW which had a Garmin Nav VI installed, that was over complex difficult to programme so to compare much prefer TomTom. My old TomTom 400 died some time ago battery issues so hopefully this will be better on that front.
July 20, 2022
Excellent
Very good product arrived on time happy with tomtom
July 5, 2022
Tomtom virgin
First time with a Tomtom, easy to set up and all good so far. Usual excellent service from Sportsbikeshop. Rob
June 30, 2022
Good old tomtom
Had to buy another sat nav so I ordered the latest 550 it works the same way my old 400 did iv'e tried it a couple of times and have been very impressed.
June 21, 2022
A big step-up on earlier Riders.
I have had a Tomtom Rider for about 8 years, the company stopped supporting it some time ago but I persisted with it and did the job OK. But the time has come for a replacement and I opted for another Tomtom due to not being able to understand the whole Garmin thing. The Rider 550 is a very much more capable bit of kit and I'm getting on well with it. The problems I have are not with the satnav but with the MyDrive thing, apparently put together by monkeys with spanners. The unit is very easy to use and of high quality, Updates do take time but you need to allow for this. You do need to wire it in to your battery to get the best results. But the satnav is very good and worth the effort, probably the best currently available. I'd recommend it.
May 25, 2022
Great bit of kit
Wow brillant navigation tool. Very clear with no glare. Having way points allows a more efficient route. Would recommend 100%.
May 23, 2022
Verdicts out
Not at all sure this is going to work for me. Screen is slightly smaller than my iPhone and the mapping doesn't seem quite as clear. Don't use a headset so perhaps I'm not getting all the benefits. Took a very very long time to upload the current map and needed the help of Tom Tom support to do it.
May 18, 2022
Barney
I've had this Tom Tom 550 for about 6 months, used it about 12 times always made sure the battery didn't run flat when sitting idol, butkeeps offering updates so done one update when purchased fine, then done an update about 5 months on, and it comes up with lost wi fi connection not power then I've no maps just a wiped device. their web sit only offered at a charge and sports bike shop only offered to send it back to Tom Tom witch don't fill me with confidence and the device is as good as new. Their is nothing wrong with my internet connection. so now with out a sat nav because reviews on here where great. Gutted waiting now to send that hit and miss sat nav. And from day one the maps where slow when coming up to turns.
May 12, 2022
Tom Tom 550
huge improvement on my original tom tom rider. clear screen good mapping , better control wearing gloves. fast response and genuinely seems much better build quality
May 2, 2022
TomTom Rider 550
Having previously owned a Rider 400 & 410 (both which suffered from condensation issues common to the 400 series), I decided that it was time to treat myself to a new Sat Nav, and the 550 was the natural choice. All I can say is that the 550 is a definite improvement on the older units in terms of speed of start up, responsiveness when out on the road (no more instructions to take the turning you just passed), interface, Bluetooth connection stability and of course the ability to update over WIFI. Well pleased, and service from Sportsbike Shop was exemplary!
April 29, 2022
Tomtom
Changed from tomtom to Garmin years ago. Now back with tomtom. Should've stayed with them
April 25, 2022
Brilliant sat nav
Well made product very easy to fit much easier to download map using Wi-Fi and can change routes if you want to add a new waypoint to a downloaded map would recommend to any motorcyclist
April 20, 2022
Great Route Planning
Upgraded from Rider 400 which had screen problem due to condensation. The 550 has good connectivity from laptop to unit. Set up routes in 'mydrive' and once saved the route had immediately downloaded to my River 550. Easy peasy. Good kit, easy to read with useful extra info over the old Rider 400.
April 20, 2022
Tomtom Rider 550 World
I decided on this to replace an early version of Tom tom Rider, the earlier versions are no longer supported for updates, after searching through the internet I found Sportsbikeshop to be the cheapest by far, including the direct discount offer from Tomtom for an upgrade to the 500 UK and Europe version, its really easy to use with some fantastic features such as plot a winding route, mountain route etc, its really quick compared to earlier versions too, the Mydrive app needs sorting out by Tomtom and they are aware of this saying they are trying to get it sorted, love the flip screen so you can choose whichever way you mount it to suit your needs, as ever Sportsbikeshop are quick to deliver, support is great, don't waste your time searching just trust them to supply whatever you need, excellent.
April 18, 2022
Tom Tom 550
I can not fault the service provided by the sports bike shop. The Tom Tom that I received seemed to have a fault with it. Arrangements for return where made and a replacement was sent out without delay. I am impressed. The replacement TomTom is great works fine, and has some really good features.
PLEASE NOTE: The views and opinions expressed in the above reviews are solely those of the author and are not necessarily representative of the views of SPORTSBIKESHOP LTD.